I think you'll agree when we say that being an event planner is one of the most demanding roles going when it comes to multitasking. Event organizers need to maintain excellent co-operation with team members and external organizations, the research and communication demands as well as being able to problem solve anywhere, anytime.
So how do you make sure you've any time left to breathe at the end of the day?
Well we can't promise you a 9-5 (though as an event planner you probably wouldn't want that to start with), but these tools can make some of the more frustrating elements of your job that bit easier, leaving you more time to make your events great!
Working with Dispersed/International Teams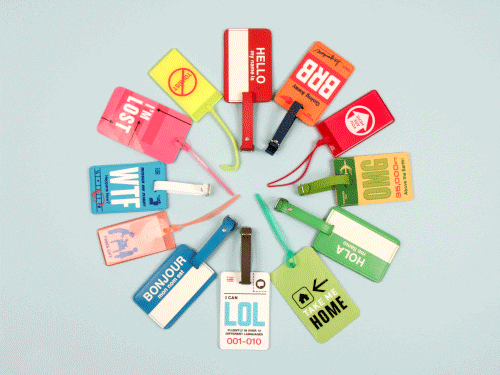 Event organizing is a team sport, that's undeniable. Being an event planner requires such a variety of skill sets and managing multiple venues, suppliers and so on that the idea of one person doing it all is…stressful to say the least.
A growing number of us no longer work in traditional office environments. So how do you make sure you're team is still collaborating and supporting each other?
If you're an event planner who spends most of their time out in the world meeting clients and partners, getting everyone in one place can be huge hassle.
Doodle
For both dispersed teams and those who work close together, Doodle is a godsend. It makes organizing team meetings so much simpler. Its also handy for finding the best evening for after work drinks (which can very often feel like herding cats). Doodle lets each individual set which days and times suit them and then narrows down the most popular slots. If you use volunteers at your event its also great to organize them.
For reasons which remain a mystery to me, Skype and video calls are often considered mutually inclusive terms. Despite the fact that the software is heavy and lags and the call quality is nothing to write home about, people still use it. If remote team meetings are important to your team Google Hangouts is a far better option, both from an interface and a features perspective.
A very simple tool which does its job well. What more could you ask for? Everytimezone lets you easily visualise what time it is for all your team members. Never again realize that your partner event planner in another country is fast asleep when you thought they were ignoring you.
When most of us think of Google Translate we think of garbled translations that just about get the message through. It was largely useless for any sort of professional application.
This has all changed in the last year as Google Translate has quietly launched a new machine learning powered version of the popular service. While still not entirely perfect,  the improvements in accuracy and fluency are nothing short of astounding. For international event planners, the applications are endless.
How do you use this in a team context?
Google Translate can now be integrated into any messaging platform on Android. That means your team whatsapp group can now occur in multiple languages, but everyone can understand eachother. Tower of Babel, here we come.
PukkaTeam
Arriving in the wake of Sqwiggle's shutdown, PukkaTeam takes the digital office concept from Slack a step further. The tool uses automatic selfies and facial recognition to tell you who is at their desk and has a click to call function.
This means no more transferring calls to an empty desk or for remote workers, staring anxiously at Slack wondering why no-one is answering. It works in browser, so no new software but the idea of leaving a webcam on for the day might creep some people out (particularly Black Mirror fans). The free Beta version is currently available.
Staring at a computer is the worst
Productivity is a wildly overused buzzword that generally means nothing. In spite of this, there are some very basic ways you can make working at a computer full of distractions more pleasant.  If you spend a lot of time working on a screen, the physical strain on your eyes as well as finding ways to block out background noise from open plan offices can really limit you.
F.lux adapts the tone and brightness of your screen to what time it is where you are. If you're familiar with Nightshift mode in iOS, it's a very similar concept that adds a yellow cast over the screen.
Particularly if you spend a lot of time in blindingly bright word processing or email software, get f.lux, your eyes will thank you. For those with a more design focus in their event planner work, f.lux can be intermittently turned on and off to allow for proper colour visualisation.
Coffitivity and Rainymood may have catchier names in the world of online noise generators, but Mynoise.net is the heavy hitter among them. It offers a huge number of sound generators that can all be personalised to your tastes. While some of the more niche sound generators are premium, you're sure to find something you'll love in the free section. Being an event planner and often having to work in the middle of events can be noisy and make it hard to concentrate. Here's your solution.
If content development is a large part of your event planning business, Ommwriter is a great tool to cut out distraction. Using built in ambient music and backgrounds, Ommwriter cuts out time-wasters like hunting for the right Spotify playlist or font. It even makes typewriter sounds, should you want them.
Word to the wise however, it doesn't have an autosave function which for Google Doc fans can come as an unwelcome shock once you've lost 3 hours work. Always save your work!
A step further than f.lux, Dark Reader is a Google Chrome add-on that inverts the colors in your browser. Looking at white text on a black background means way less eye strain, as well as being more energy efficient
Synchronise Everything!
As smart devices take on more and more of an important role in our professional lives, it's important that all your data is accessible from anywhere. Repeating the same tasks over and over is boring and time-wasting, so these tools can help
Constantly forgetting to back-up your event photos or running out of iCloud space? Google Photos is the answer. It offers unlimited storage (so you save Google Drive space), automatic backup and utilizes Google Assistant to make your collection more usable. This feature is especially useful to event organizers as Google Assistant automatically creates short videos with music, gifs and montages of similar images. Gifs and videos of events are great for sharing to social media and require absolutely no effort on your part. Win!
Social media marketing can be an absolute pain, particularly when your working through multiple channels and multiple audiences. IFTTT allows you to create chains of frequently used actions and reuse them. Is everything you share on Instagram also going on Flickr and need to be saved to Dropbox? IFTTT can do all that in one tap. It covers a huge range of applets to better integrate your favorite services and is a huge time saver.
Not Instagram Boomerang (which is also great!). Boomerang for Gmail allows you to schedule email responses for certain times. This is great for when you don't want to be seen as responding immediately, or when you want to respond but don't have time to email back and forth for the rest of the day. It's also really handy for out of hours emails. It also sends you reminders when people haven't replied to you.
Stylebook
Event planners are by nature constantly busy and constantly multitasking. Travel and packing bags is part of the deal. Stylebook allows you to create a catalogue of all your clothes meaning you can plan outfits in advance and even keep track of what's clean and what's not.
Those ten minutes you spend staring at your wardrobe in the morning? Ten minutes more lie in. Be well rested and always look great, what is there to lose?
Conclusion
Being an event planner always requires a lot of communication, multitasking and communication. That's what makes it enjoyable (and sometimes a bit overwhelming). We hope these tools can help you make your life a bit less stressful and your events even better!