As an Account Manager for a portfolio of Swapcard clients in Europe and the UK (with a bit of LatAm), I bring with me 10 years of events industry experience. Having previously worked for a Global Industry Association, I was involved in international meetings & event coordination, online community management and membership engagement & development.
My overarching passion and focus has always been about people and bringing them together, which is why I wanted to share a few tips and ideas on how associations can grow their membership & effectively engage their communities.
Over the last 18 months, drastic changes in the events industry brought on by the pandemic left many associations and nonprofits in survival mode. To preserve both their revenue and their membership base, they were forced to pivot and adapt. I've come up with 9 ideas you can put into practice to draw more attendees to your association (or event) and keep them there.
1. Bring in high-caliber speakers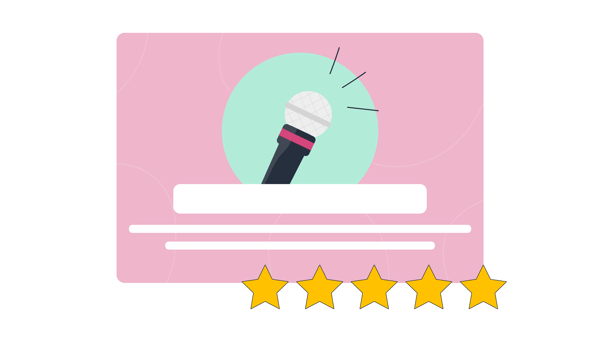 One way to draw in new members is to use the money you've saved by going virtual or hybrid and put it towards a high-caliber speaker that can both draw a crowd and target potential members that you've been coveting.
As travel and transportation expenses were cut down, associations found that they could take that budget and reappropriate it to bring in high-caliber speakers who might've not been afforded in the in-person world. Bigger names attracted bigger audiences. Consider doing the same at your next event in order to draw in potential members that feel as if their interests align with what you have to offer.
2. Use an all-in-one event platform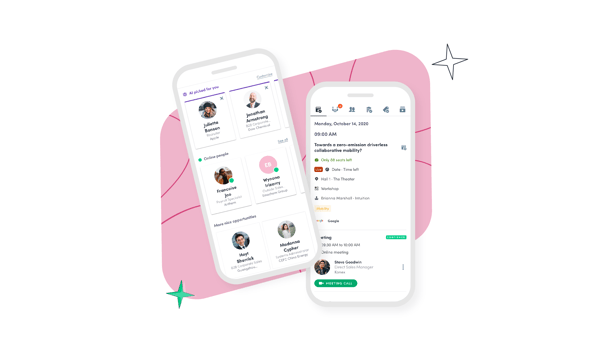 Technology can play a pivotal role in helping associations and nonprofits grow by using an all-in-one platform that can help achieve key objectives. Find a platform that can solve most of your problems, reduce complexity and increase engagement through an outstanding user experience.
What features can help draw in members and keep them engaged during an event?
A year-round event agenda with multiple sessions and formats
On-demand events available for members to view
Online roundtables to get your members involved
Events and networking all in one place
AI-powered matchmaking for a personalized user journey
The possibility to invite non-members to join certain events and then attract them to be part of the community through membership
Remove barriers by having the event available on web and mobile
White label your event or community app on a platform such as Swapcard which allows you to do so
Ability to manage what groups can be part of which events/activities
Grant limited or full access to specific partners, sponsors, or members
This is a shortlist to get you started when looking for key engagement features when looking to grow your membership.
3. Empower users & sponsors to make the most of features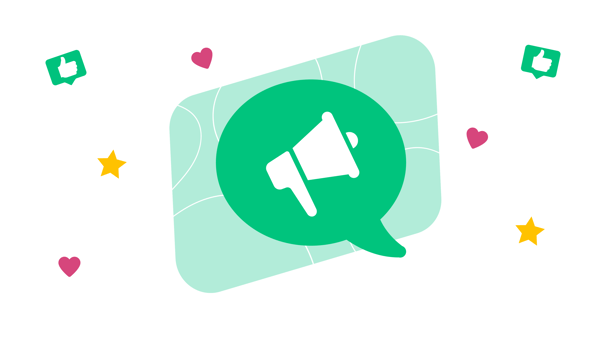 Now that you've got all these features available, provide training to your sponsors and partners so they can make the most of them! By coaching and empowering your sponsors and partners to see how the more they proactively engage the better their ROI will be, the more likely you'll have a successful event that will draw people in.
Don't let the value of the digital experience get lost. Virtual events increased audiences and brought in a new set of members who previously could not attend because of travel limitations or various other restrictions. If you're considering going hybrid or continuing with virtual, use these features to your advantage and keep growing your audience with your new global reach.
4. Add more fun to the mix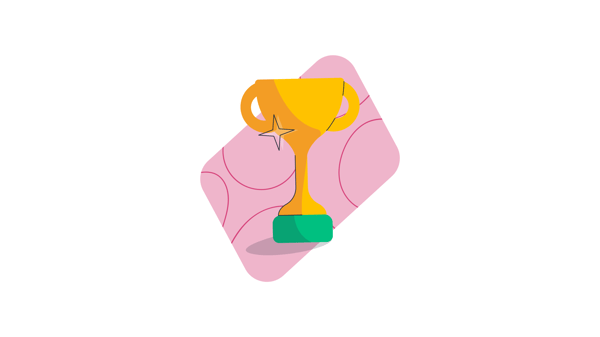 Don't be afraid to be informal even if you are traditionally formal. Associations have started to play around with less traditional tools and bringing things like gamification and virtual photo booths to more formal gatherings.
Surprise and entertainment can do wonders for digital engagement even with the most uptight members. Be brave enough to have a little more fun than you used to and don't be afraid to be spontaneous and improvise with your audience. Consider ice-breaker games that can also double as networking opportunities. Tie-in social media and have your members share their photos with their followers. This will get more eyes on your association and show them that you know how to work hard and play hard.
5. Have the data to work for you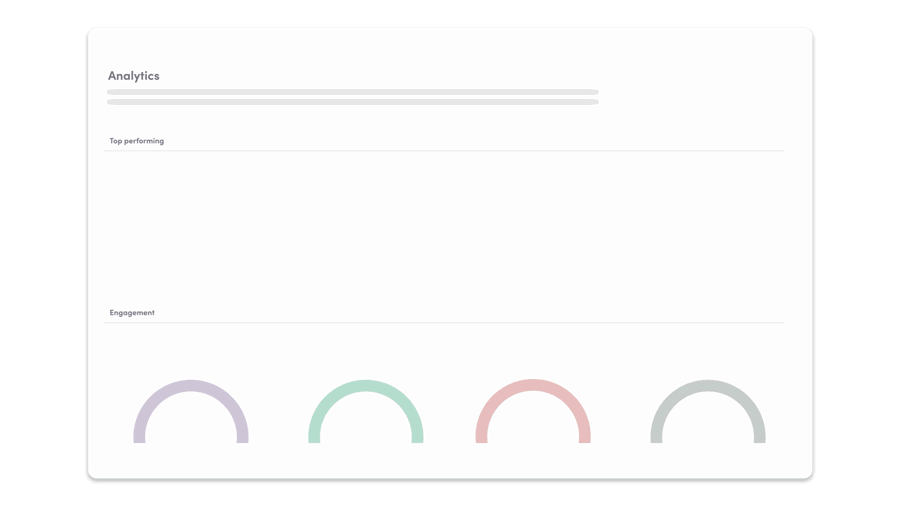 With traditional in-person events, quantifying your ROI or understanding what worked and what didn't during your event was not easy to track or took far too much effort. Associations quickly started realizing the value of data to measure success. When you use a platform such as Swapcard which offers a dedicated analytics dashboard with detailed reports, you can put that data to work for you.
The reports can quickly and easily help you discover all new information that will show you what was successful and what wasn't. This can help you understand your member's needs better and focus on content and sessions that were successful. By using the data to find out what worked and what didn't, you can plan future events that will not only keep existing members happy, but also give you insight on what will appeal to your target members so that you can grow your audience.
6. Expand your content offerings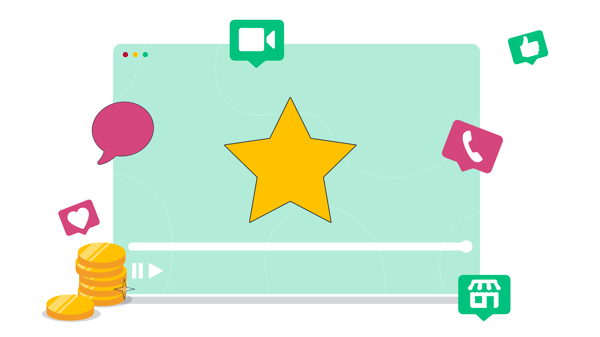 Exclusive and all-new content was one of the important offerings that kept contributing members engaged and attracted a new set of prospects. Associations quickly discovered that if members were not paying to attend an annual event, they had to make content that would draw them in to watch.
The pandemic kickstarted content innovation for associations. This included providing new and diverse topics and activities that expanded their value proposition and helped them attract new members. Understanding that they now had the opportunity to increase their global reach, they began providing content that appealed to a broader audience. Consider doing the same for your next event so that the content isn't stale.
7. Provide a variety of session formats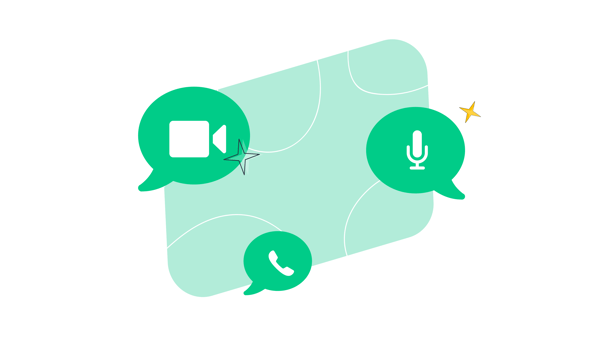 This builds on the previous idea of expanding content offerings for your members. Not only should the content be more diverse, but associations and nonprofits can grow by offering a wider variety of sessions formats. This includes a mix of traditional meetings and discussions, workshops, roundtables, and more.
Offering the simple session format where you watch a speaker and can't engage with them will not get people excited about your association or event and want to spread the word to other potential members.
Instead, consider using roundtables or interactive workshops where the audience can engage with the speaker. Not only will this get people excited about attending your event, but they are more likely to invite other people to join if there is the opportunity to engage with a speaker that interests them when they otherwise wouldn't have the opportunity to do so.
8. Build a community
While associations tend to be the one place where industry members can come together, executive members tend to belong to a wide number of associations, making competition to draw them to your association or event quite intense. This is why associations more than ever need to strengthen their brands and provide high-value content and experience for their members. They need to go from being a 3 day to 365 day experience.
This is where a community comes into play. As content becomes more and more accessible thanks to event technology, associations and nonprofits will need to become true hubs where a specific group can meet in a safe space, where business is done and knowledge is shared. If you provide a safe and exclusive environment where members feel free to share knowledge and experiences and have open discussions, they will be drawn to your community and engage.
Engaged members, partners, and sponsors can help create the content and network that is the core value of an association or a non-profit. They will also be the ones promoting the association amongst their peers and helping grow membership through word of mouth. This is where a platform that provides a community component, such as Swapcard, can help you bring your members together in one place and keep them engaged beyond your event days.
9. Give community perks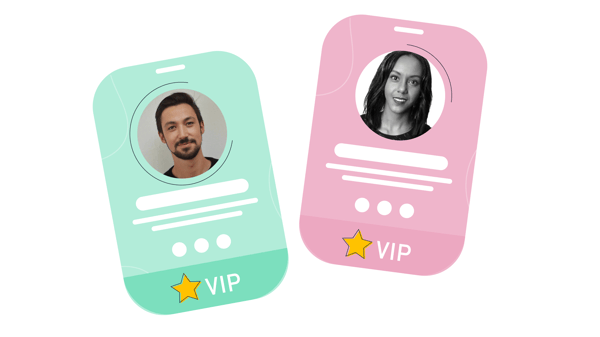 Instead of working harder, work smarter. Engaged members, partners and sponsors are often the ones who contribute the most to the economic success of an organization or event. Now that you've built your community, give it the kind of value that you know will appeal to your target members.
Nonprofits & associations depend on sponsorship, partner's money & membership fees. If members are not active and engaged or getting the right value for membership, they will be less willing to pay fees and will resign.
Offer valuable and exclusive content that can't be found anywhere else within the community. Be very specific and concrete on the topics, almost "niche" since you want to appeal to your target members specifically. VIP access to flagship events or discounts on membership costs are other perks you can consider offering.
Your community can also draw in sponsors or partners who want access to your prized group. When sponsors and partners choose which association or event to support, they look at the membership base and how that membership will engage with either their brand and products or the knowledge they'll share.
Conclusion
The disruption brought by the pandemic is likely to have a permanent effect, but that doesn't have to be a negative change. My prediction? Events will be more frequently online and less frequent in-person. More local and less global. More specific and less general. More inclusive but with an exclusive offer. The local will be in-person and the global will be digital.
I believe associations and non-profit events will continue to exist and many will thrive and be more successful than ever with this revamped business model. Events will continue to be the place where members come to meet, whether that's in-person, virtually, or hybrid. Meaningful connections will continue to happen and association staff will be there to bring it all together.