As Swapcard's resident production specialist and self-proclaimed "AV Guy", I've witnessed many clients and in-house events being produced. Some good, some bad, some ugly and all insightful! I realized that in going hybrid, the events industry has forgotten some of the basics along the way and wanted to share some tips for hybrid event producers.
For years, production teams in the events industry could handle anything you threw at them. They could pull off anything from a corporate Board of Directors meeting to a General Session for 5,000 people. Then came the "pivot."
The way in which we execute meetings changed dramatically.
Production teams suddenly found themselves trying to figure out how to do what they had never done before: produce an event from their kitchen! Planners were doing the same, while trying to maintain some level of ROI for their stakeholders.
It has been just over a year since we all went home. Looking back on it now, our industry has had to relearn some things we'd gotten used to doing a certain way. I was speaking with an event planner the other day and they asked me "What are we forgetting about?"
I'm glad they asked, because it forced me to think about the top 5 things we're forgetting when it comes to hybrid production.
1. Wired Internet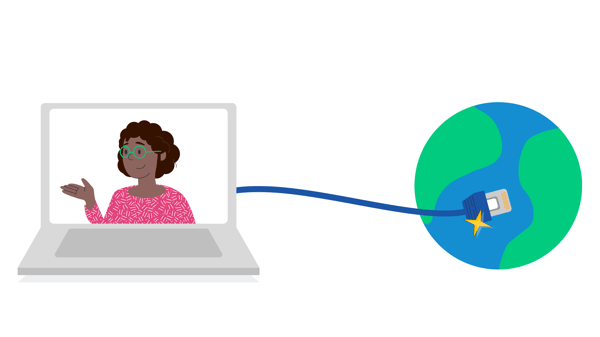 While this sounds like a no-brainer, some laptops don't even have a spot for a wired connection. All too often we hear in meetings, "Sorry, my wifi just cut out!" and it derails the entire agenda. Both your presenters and production team should have both wired and wireless internet connectivity. Your production team should have at least 2 wired connections and a cellular backup.
2. Batteries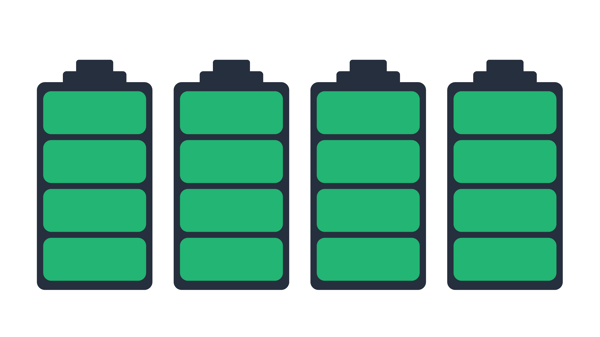 No, I'm not talking about the double A's producers hoarded in boxes and left sitting on tech tables at the back of hotel meeting rooms. I'm talking about power strips on steroids! They can power a virtual event that has lost power for 15 minutes or more. An absolute must-have for producers of virtual, live and hybrid events.
3. Time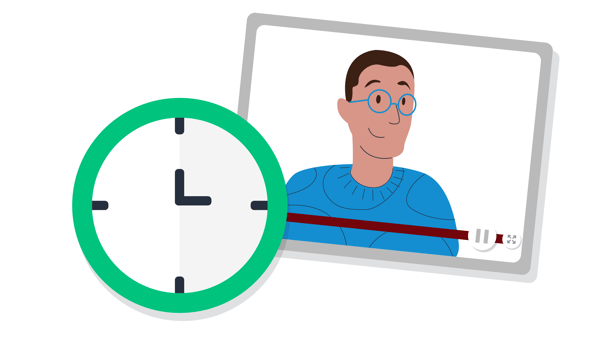 Event planners need to create more time during the event schedule and hybrid producers should be helping them understand why. Consider regular breaks between scheduled sessions to allow for breathing room. This will not only benefit the production crew, who have to handle virtual streaming and onsite stage equipment, but also the attendees, who have time to network and engage.
4. Rehearsals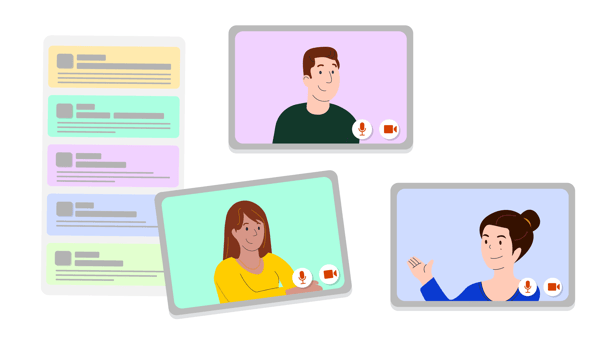 Event producers who are used to working at live events have muscle memory of how things work onsite. It's been a learning experience taking everything virtual. And now, moving to hybrid events, it's an even bigger challenge. The same can be said for speakers and planners - everyone is in the same, new, uncharted boat! So make time for rehearsals for all your speakers, presenters and producers. It'll help everyone get used to the new format of your event and create a smooth content experience to the delight of the audience.
5. Partnership
At Swapcard, we're more than a supplier; we're a partner in your success. And it's only with solid partnerships that we can create success. So event planners, don't think of production teams as simple suppliers - bring them on board almost as team members from the beginning, so you can partner on creating and delivering polished, quality content.
With that, I always like to end my communications with "How can I help?"
If I can answer a question related to virtual, in-person or hybrid production for you, feel free to reach out to me at brian@swapcard.com and I would be happy to share my tips.