Paris, France - Swapcard, leading virtual, hybrid and physical events platform, and DMEXCO announced today the launch of a partnership for the 2021 edition of Europe's leading digital marketing & tech event. The all-digital event will take place on September 7th & 8th in the form of DMEXCO @home and will be fully powered by Swapcard's virtual platform, bringing together a large, wide-reaching community.
2020's edition of DMEXCO @home brought together over 20,000 attendees and the organizing team is expecting a similar turnout this year. Alongside hundreds of influential speakers, there will be hundreds of companies exhibiting their products and services virtually in Swapcard's marketplace feature for DMEXCO @home.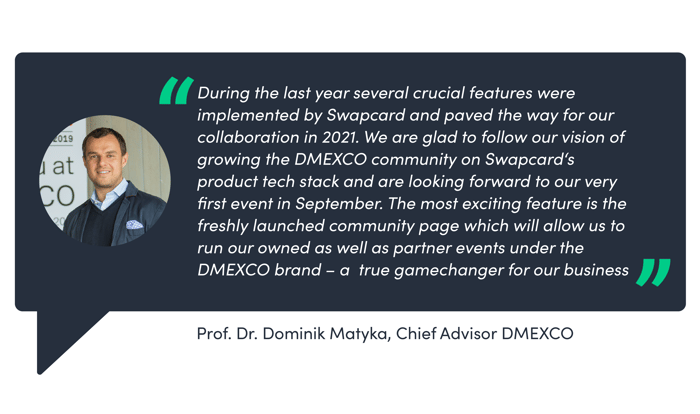 DMEXCO attendees and exhibitors will experience the end-to-end technology Swapcard provides from either a desktop or mobile app. Networking will be enhanced with features such as "Who's live" - allowing participants to connect with others currently logged in, online roundtables for engaging live discussions, and match suggestions powered by Swapcard's leading artificial intelligence tool.
Attendees can also enjoy a personalized content stream, reminders about meetings and conference sessions through in-app notifications, and get access to all the educational content after the event with DMEXCO On-Demand.
Because it's never "all work and no play" with DMEXCO, there will also be entertaining challenges where participants can track who's winning with a digital leaderboard and a community homepage that can be enjoyed as a social media platform from the fourth quarter.
As for their learnings from the past 18 months of changes in the events industry, the DMEXCO team has this to say to other event planners who are facing the new, virtual world:
Never underestimate complexity when it comes to virtual event design
Stick to one route and don't try to fix the system, rather fix your processes
Take a step backward and see the bigger picture - don't sweat the small stuff
The DMEXCO team is looking forward out to using Swapcard's recently released roundtable feature. According to the event organizers, the format is perfect to help foster user engagement and a great tool to strengthen the partner/attendee relationship during the upcoming event. Due to their flexible settings, they will try both "boutique-like", exclusive roundtables and target bigger audiences for more reach. DMEXCO sees great potential in the format.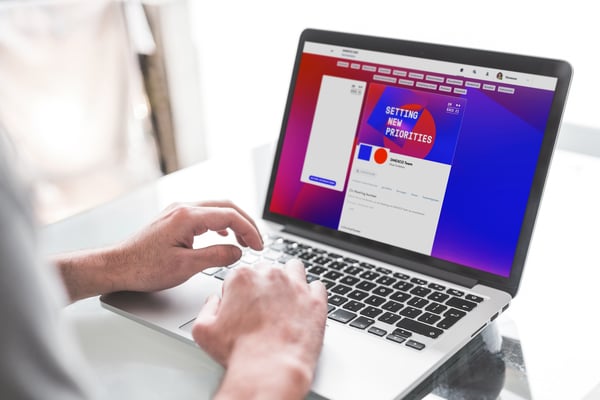 Read more about DMEXCO @home and register for the event on their website.
To learn more about Swapcard, take a tour of the product and discover how it can help your events go virtual, hybrid or back to in-person without borders.