We've all seen the feedback from attendees and exhibitors at virtual events:
"There is no serendipity online."
"Virtual networking is cringe!"
"It's impossible to make real connections behind a screen."
This doesn't have to be the case.
You don't need to be a data scientist to understand why AI is the key to saving your audience time and facilitating real human interaction, even 100% online.
How does AI work for events?
Every event planner knows that optimizing the attendee experience is key. It's what makes them come back year after year. Very often, meeting the right people is a requirement for attendees to feel they've had a successful event. But all too often, attendees either spend way too much time looking for the right people, or miss them completely because they're immersed in content or some other aspect of the event.
AI can solve that problem. Machine learning algorithms used in event platforms help create a personalized journey for each participant. As the AI becomes more familiar with how a participant is interacting at your event, it can take those learnings and put it towards effortlessly matching that participant with the perfect people. And it doesn't stop at matching people to people - it suggests relevant content, products, services, sessions, jobs and resources, too!
This makes forging meaningful connections and attending the best sessions much easier for the participant because it takes away the guesswork. When you know that the people you are networking with are exactly what you're looking for, it makes the event experience even better because you know you're not missing out on anything.
During a virtual, in-person, or hybrid event, AI has the ability to:
| | |
| --- | --- |
| | Save your attendees a ton of time |
| | Ensure they walk away with valuable new contacts |
| | Create a personalized, tailored journey for each attendee - ensuring a more enjoyable experience |
| | Deliver the content & networking opportunities on a silver platter |
Take the "work" out of networking
Let the algorithm do the work on your attendees' behalf! The time they'll save scrolling the attendee list looking for potential new connections can rather be spent strolling around the show floor (or browsing it virtually), enjoying the content on your agenda or having fun with your event's photobooth and games!
Event planners should open their platform a week or two ahead of time, where the event platform's recommender system will supply them with targeted matches that will help you plan ahead of time.
AI also powers a smart event experience. The type of intelligent AI offered by Swapcard makes meeting the right individuals, attending the best sessions, meeting the ideal exhibitors and buying relevant products at an event smoother and easier than ever before. You'll never miss out on the right professional or business connection again with AI working for you.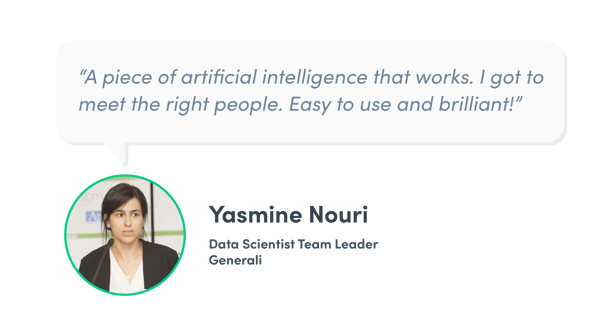 The nitty-gritty of AI
Event and community platforms like Swapcard have advanced recommender systems built into the product. Here is the process, explained.
How Swapcard's event platform AI works in 3 steps
Step 1: The graph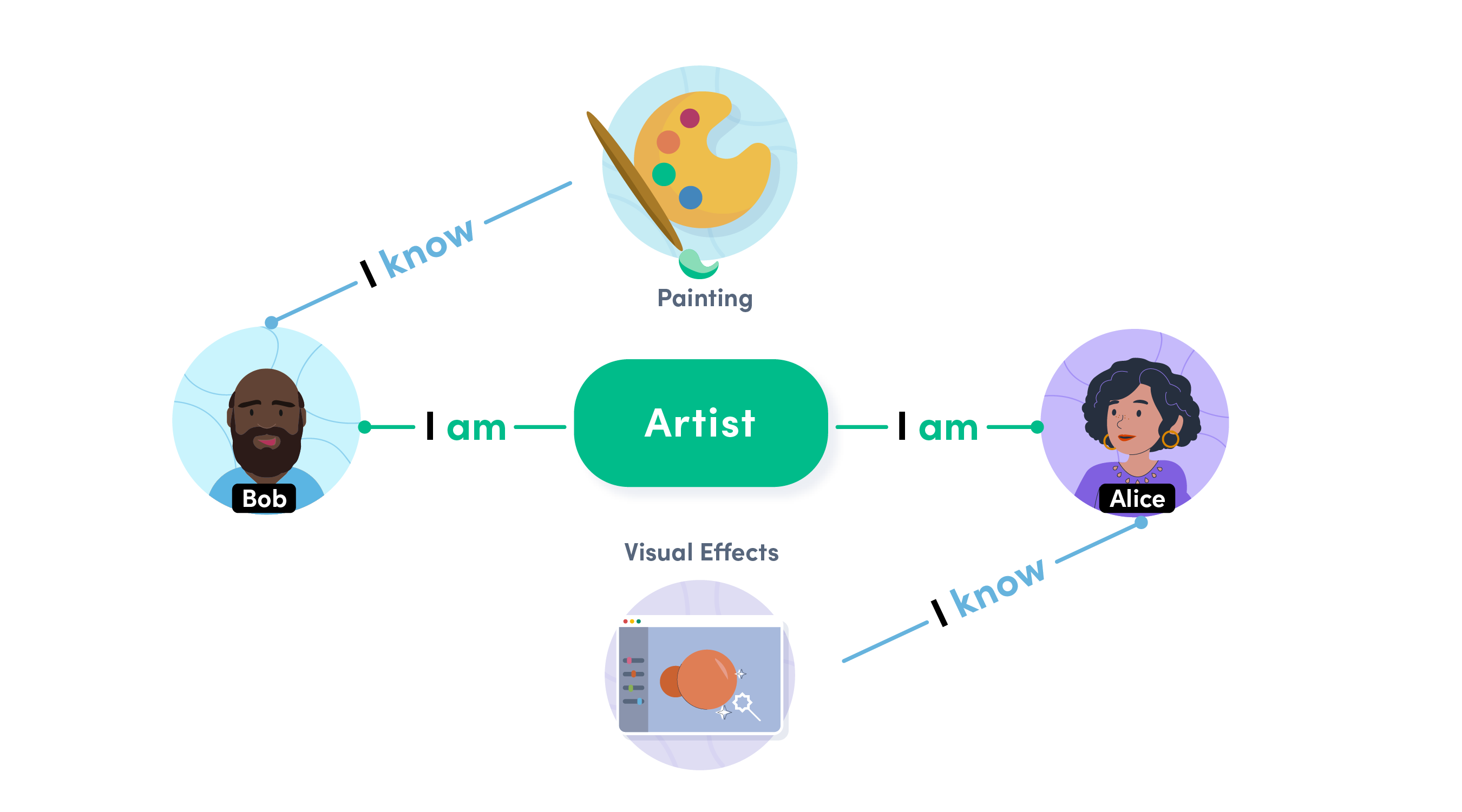 Let's start with the graph. The graph and its data are at the heart of the platform's AI. It is a representation of the content and the people, and how the are linked together based on their profile data - that's the information they filled out in the registration form. The graph makes it easy to think about how everything - every person, every piece of content - is linked together at an event.
Step 2: Machine learning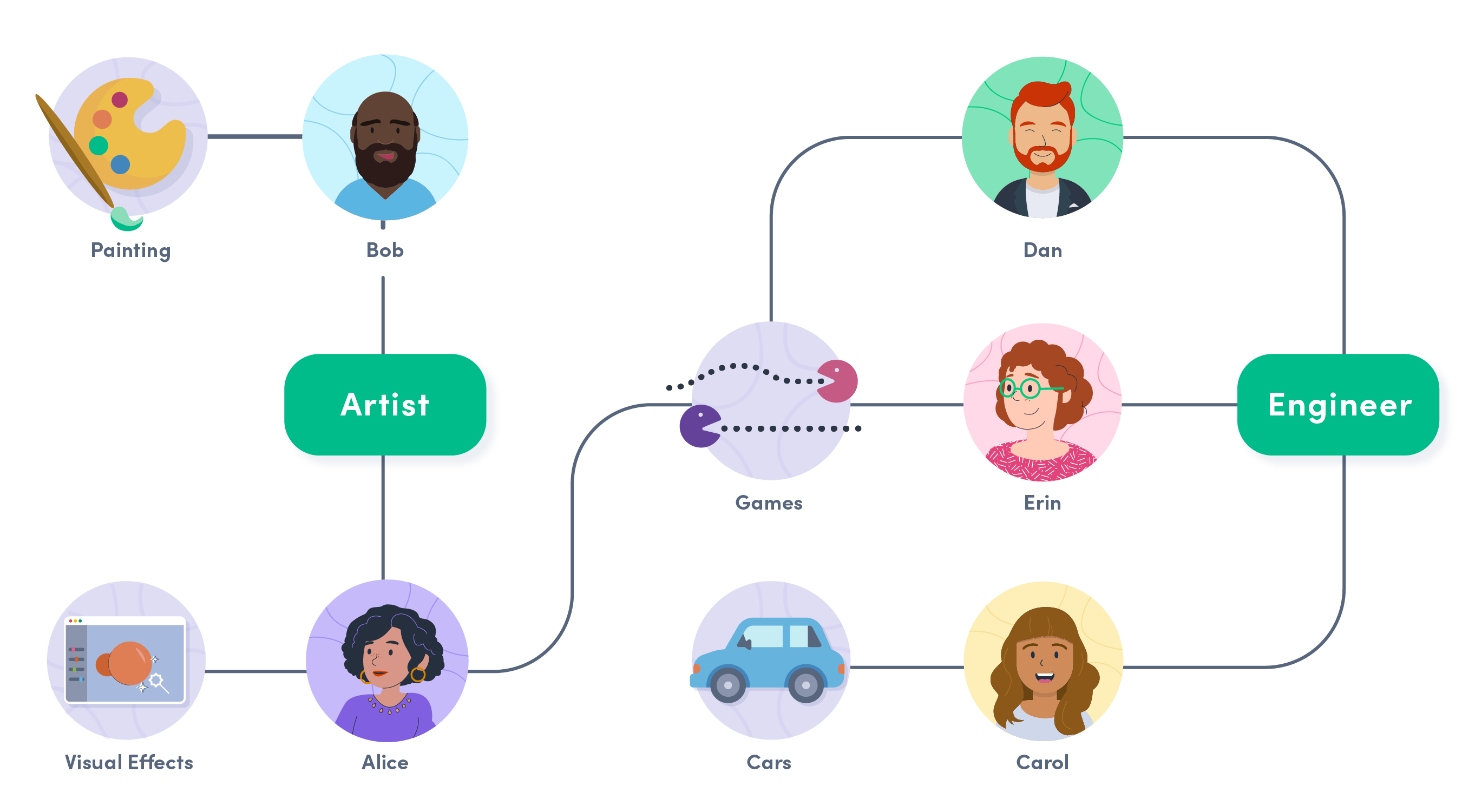 This part gets pretty technical. At Swapcard, our in-house machine-learning algorithm uses the graph to generate a unique profile for each entity - an entity is a person, a product or a piece of content. Swapcard's algorithm uses the information in the unique profile to recommend entities to people.
Step 3: The matchmaking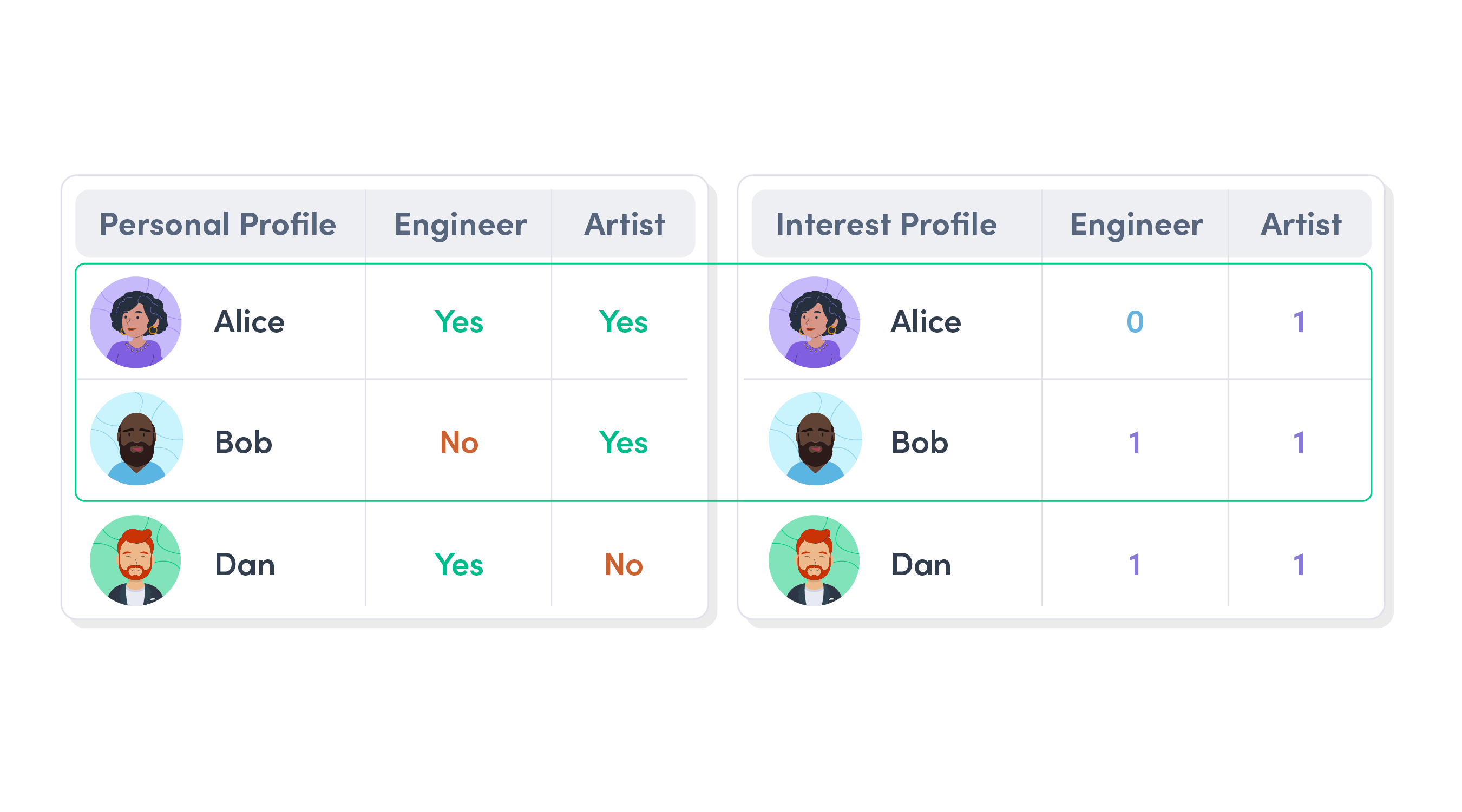 Each attendee has two profiles: one based on demographic data, which is their profile information, and one based on behavioral data, which is what they click on and how they interact within the platform. Swapcard's technology takes the information gathered from the machine learning and then maps out the user's journey.
When an attendee interacts with a piece of content (for example: watches a session), their interest profile is updated. This helps Swapcard generate new recommendations that better fit their interest profile. In other words, the more active an attendee is on the profile, the more accurate their recommendations become!
Why you need an AI-powered platform
Now that you've got a general idea of how AI works and how it can optimize your attendees' event experience, you know exactly what you're missing if you choose to go with an event platform that isn't powered by AI. Networking, exhibitor matches, product & session recommendations, all of the most time-consuming aspects of attending an event are all taken care of thanks to AI.
Having an event platform without AI is like going to a party when you only know the host. You know you're likely to have things in common with the other guests, but who do you start mingling with and what do you talk about? That's where AI steps in and works as your icebreaker and personal event guide.
Don't just accept any AI either, make sure that it's been tried and proven to work. Swapcard's advanced AI is the result of years of investment and development. Our AI-powered all-in-one platform gives you the ability to truly engage people at your events and build communities without borders.