For many, the ultimate event frustration is missing that one session you'd been looking forward to because you couldn't get there on time.

Yet, many event organizers still see indoor mapping as a 'nice-to-have' instead of a 'must-have', leaving attendees to wander the endless mazes of exhibitor booths - an oftentimes overwhelming task when you're relying on printed maps and traditional, static signage.
In an industry where efficiency and experience can make all the difference, event organizers and conference centers must continuously explore new ways to provide seamless and memorable experiences for attendees. After all, maximizing productive time on-site spells success for trade show organizers; translating into an increase in content consumption and meetings booked with other attendees and exhibitors.

Unsurprisingly, the use of digital maps and indoor wayfinding are becoming critical to event planning and execution.

In this article, we explore how innovative mapping technologies can go hand-in-hand with event apps to enhance the overall attendee experience.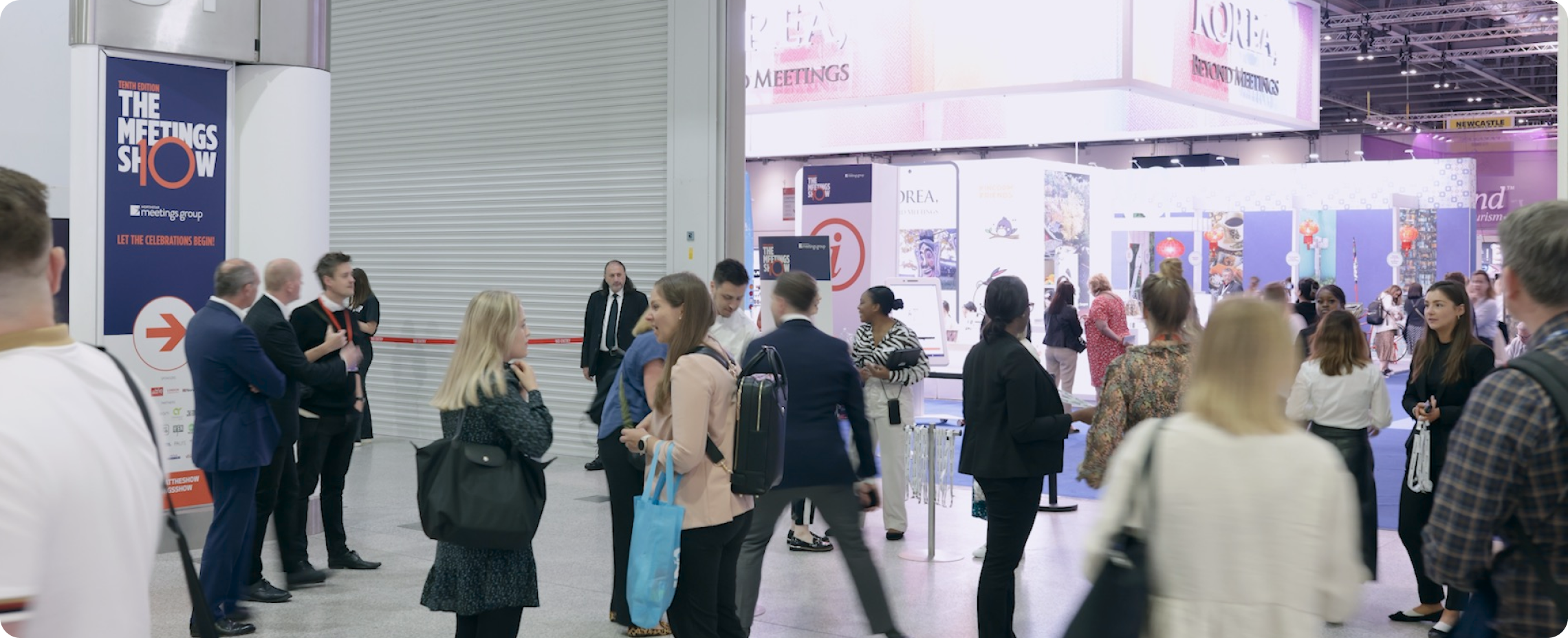 Empower event attendees with seamless wayfinding to enhance event engagement
Large convention centers and event venues can be hard to navigate, leaving attendees feeling disoriented. By embedding a digital, interactive map of the space into your event mobile application, attendees can find the quickest way to various sessions, exhibitor booths, restrooms, restaurants, and other essential points of interest. This helps to eliminate stress, save time, and ensure attendees make the most of their presence at the event.
Ensure personalized experiences
The personalized experience at an event begins even before attendees arrive. With the help of Swapcard, attendees can conveniently bookmark exhibitors and register for sessions from the comfort of their homes. This pre-event preparation allows them to build a personalized agenda. Once they're on-site, attendees can easily access their "Saved list" on the map, enabling them to navigate the event with ease and follow their personalized journey. Whether they're looking for a specific exhibitor booth or a session location, the personalized features enhance their overall experience by providing a seamless and tailored event experience.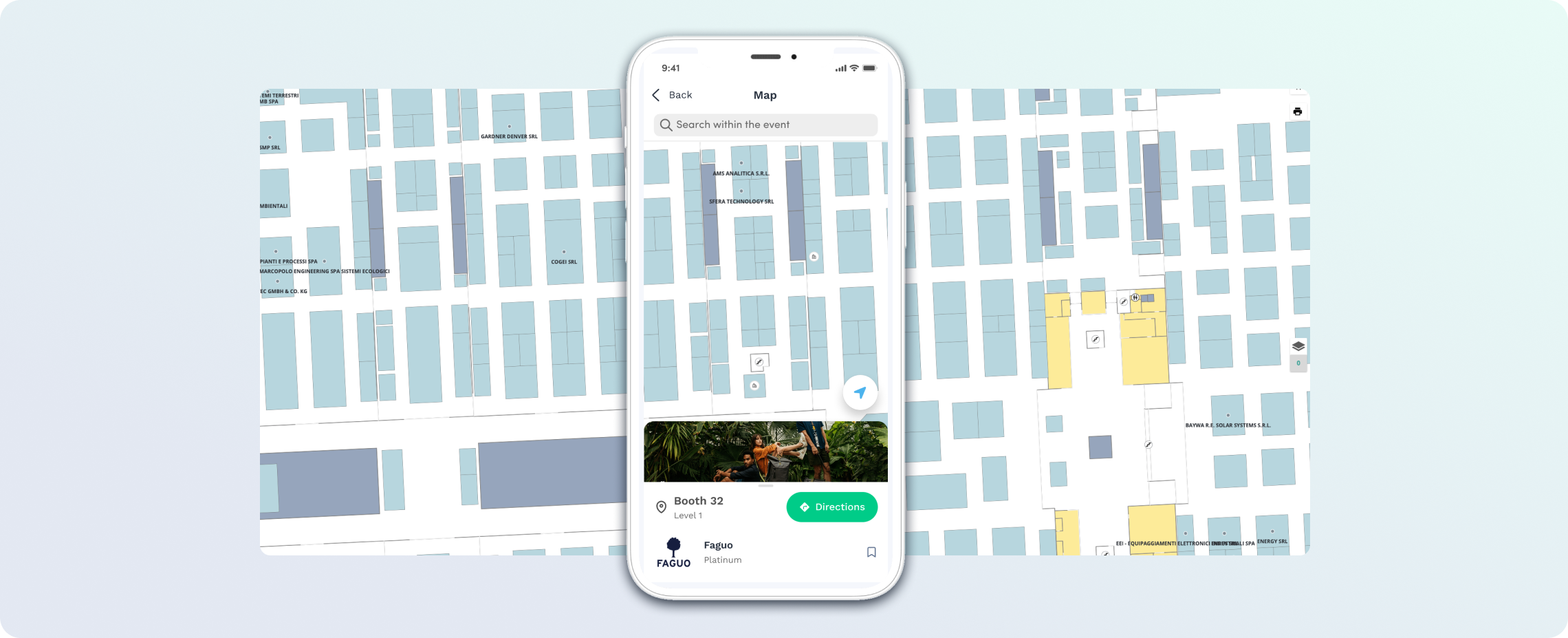 Enhance your Hosted Buyer Programs
Hosted buyer programs are designed to maximize the efficiency of meetings between buyers and sellers. However, time constraints can often lead to challenges for both parties. With the integration of wayfinding technology, attendees participating in hosted buyer programs can optimize their time. Wayfinding provides them with the shortest route from their current location on the show floor to their next meeting destination, be it an exhibitor booth or a table in a meeting lounge. By reducing the time spent navigating the event, attendees can attend back-to-back meetings more efficiently, minimizing stress and ensuring they don't miss any crucial appointments. This improved experience benefits not only the attendees but also exhibitors, who can avoid missed meetings due to late arrivals. Additionally, organizers benefit from increased buyer and seller satisfaction, making it easier to sell future editions of the event.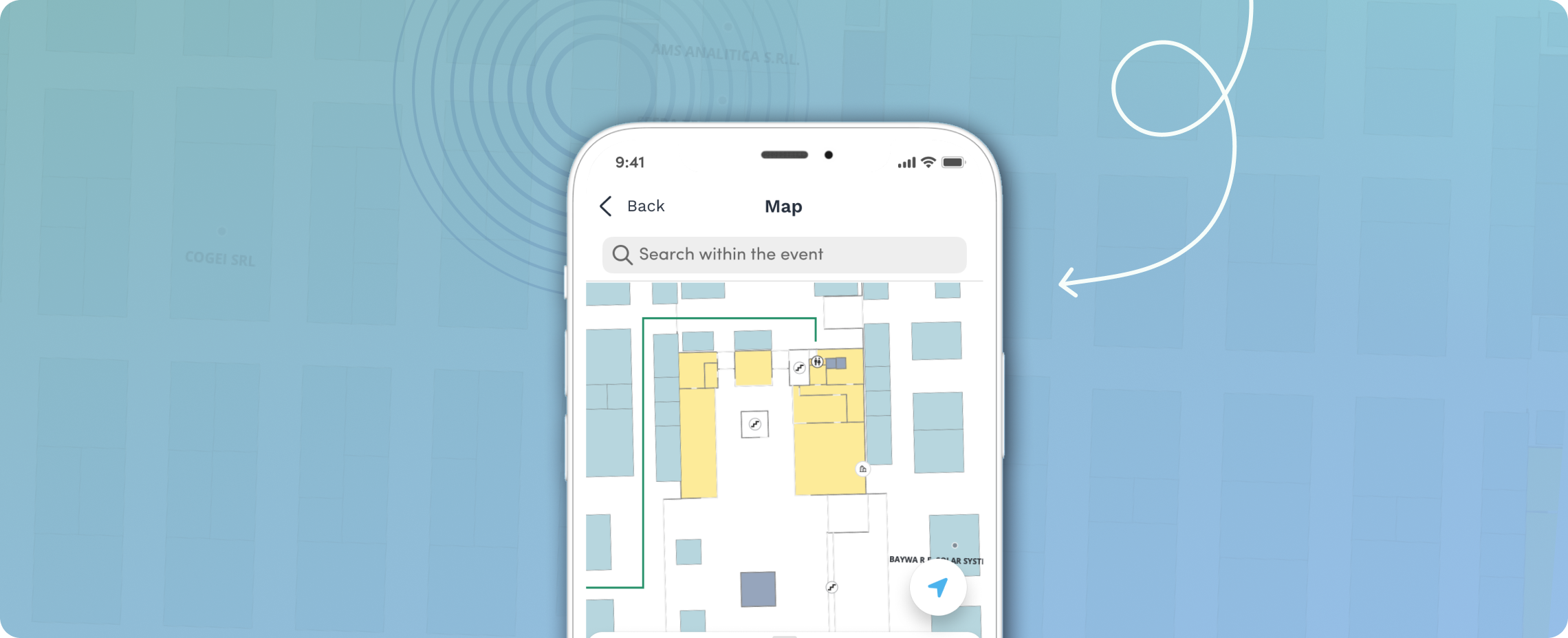 Enable interactive features to improve accessibility
The interactive features offered by digital floor plans and event apps bring numerous benefits to event attendees. For instance, when attendees are unsure about which session is currently taking place in a conference room, they can open the event map and simply click on the conference room to access the trade show schedule. This allows them to quickly identify the session happening at that particular time. Additionally, the digital map enables attendees to easily find various points of interest (POI). They can locate the nearest restroom, phone charging stations, lunch areas, medical teams, information desks, and more with just a few taps. Organizers have the flexibility to define these POIs based on the event's specific needs and requirements.

Moreover, digital floor plans contribute to accessibility in multiple ways. Introverted attendees can navigate the event without approaching the information desk for directions, improving their comfort and autonomy levels. Foreign attendees can easily translate the map, enabling them to understand the layout and find their way around. Additionally, visually impaired individuals benefit from audio descriptions and guided directions, ensuring they can navigate the event with confidence. These accessibility features contribute to a more inclusive and accommodating environment for all attendees, elevating their overall experience at the event.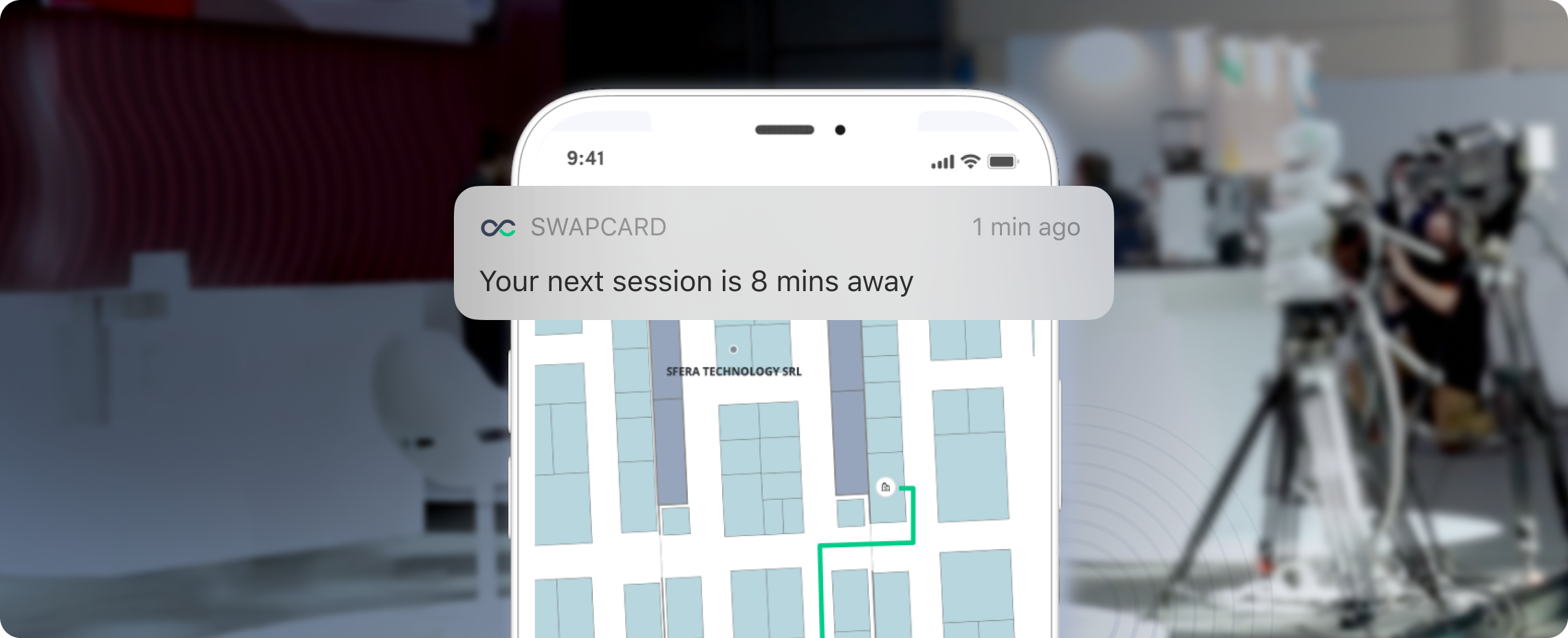 Simplify event communication and updates
Timely communication is crucial for event success. Traditional methods of relaying information, such as printed maps and signages, can quickly become outdated or get misplaced.

By leveraging a smart event application, you get access to a dynamic platform that doubles up as an event megaphone. Use the app to communicate real-time updates, schedule changes, and announcements directly to attendee devices. This ensures that participants are always in the loop, reducing confusion, increasing interactivity, and ensuring a smooth event experience.

Moreover, digital maps in a smart event application offer more than just directions. They can become an attendee's overview and source of additional information such as session schedules, speaker bios, exhibitor details, and personalized recommendations based on their preferences. By integrating these features, event organizers can create interactive and engaging experiences that facilitate attendee participation.
Closing thoughts
The integration of digital mapping technology with a smart events platform amplifies value. By providing seamless navigation, enhancing attendee engagement, and enabling effective communication, these solutions empower event organizers and conference centers to deliver exceptional experiences.

Swapcard, a smart events platform, in collaboration with MapsPeople, will be providing indoor mapping and wayfinding at The Meetings Show in London between 28-29 June. If you're attending, be sure to drop in and say hi!

Partnerships such as this open up a world of possibilities for augmenting onsite geolocation experiences at events. The latest in the slew of innovative event tech— beacons, traffic heatmaps, and location-based triggers—will be paving the way for targeted notifications and recommendations, ensuring attendees enjoy a seamless and personalized event journey.

The integration of these advanced technologies empowers event organizers to provide real-time, context-aware information and build engaging experiences for attendees.

Stay tuned for our upcoming article where we delve deeper into the exciting realm of onsite geolocation and explore how these cutting-edge features are revolutionizing the event industry. Prepare to discover a new level of interactivity and convenience at your next event, thanks to the power of geolocation technology.