The past 18 months have been a challenge for the events industry, but the ability to pivot and adapt to a "new normal" during these trying times is something the events world can be proud of.
With digital innovation ramping up and virtual event platforms catching fire, a whole new world of event marketing possibilities have opened up.
The digital revolution has also changed the way event organizers are planning their events, especially when it comes to hybrid-style events. Although the events community is definitely eager to return to packed venues, event marketing has been slowly but surely moving towards a more hybrid world.
Hybrid events can be tricky to understand, which makes them challenging to plan and adequately market.
This article will show you many of the benefits of running a hybrid event and how you can properly showcase that to your potential audience. By the time you've gone through it, you'll know exactly how to market your hybrid event and reap all the benefits effectively.
How Marketing Has Changed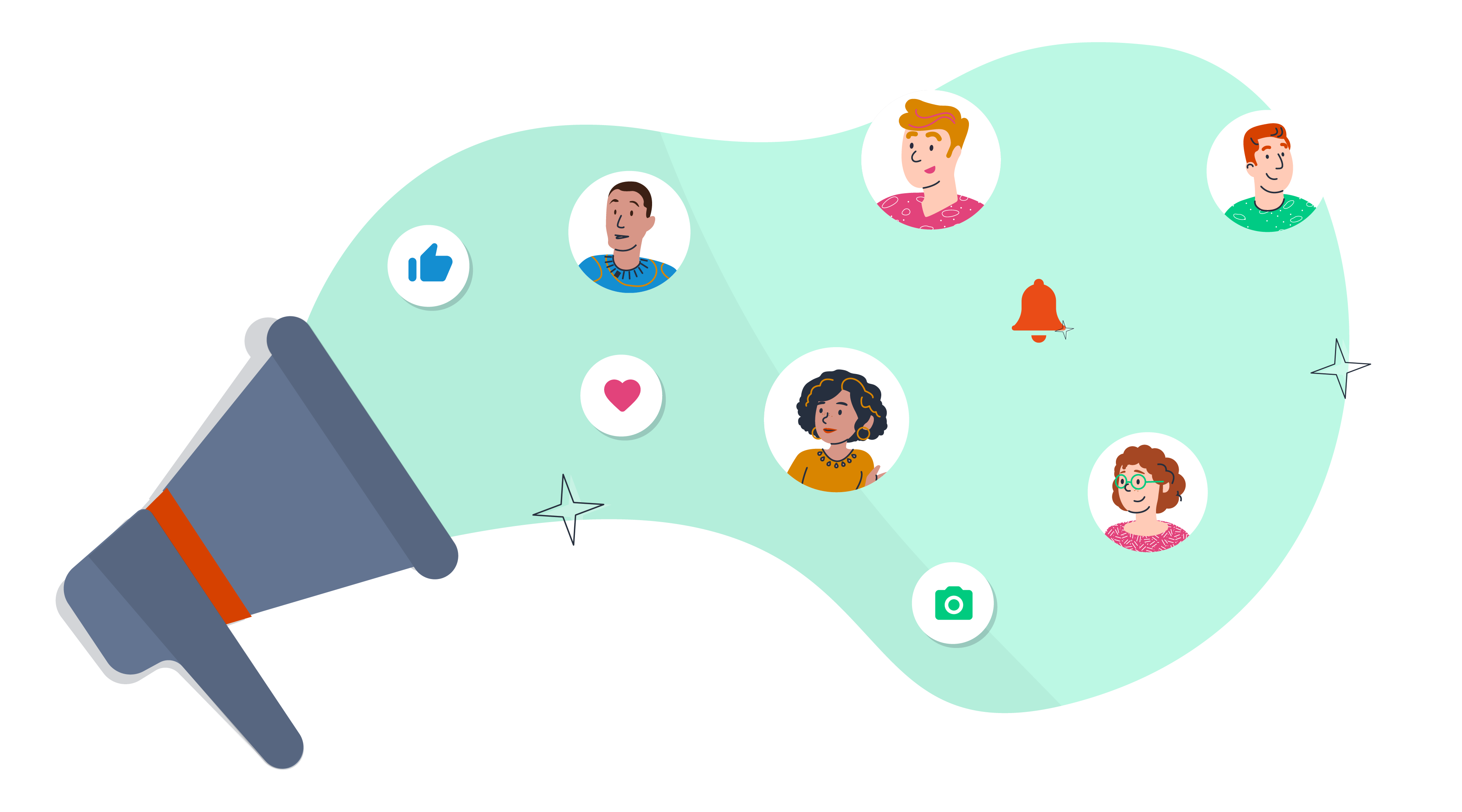 In a recent blog, Bob Chain, Swapcard's Strategic Accounts Manager, discussed the term and how hybrid event marketing is currently viewed in the industry:
"There's been a lot of upheaval in the events industry this past year, which has caused a pivot away from traditional or "normal" in-person events to a "new normal" that includes more virtual and hybrid options. Hybrid can often be seen as a dividing term, but instead should be looked upon as the next step in the evolution of our sector."
Many event marketers have also realized the benefits of a dual digital focus. As a result, these professionals are now more willing to embrace a "new normal" with the likelihood of a return to past practices no longer on their agenda.
Simply put, event brands that aren't incorporating virtual elements into their in-person gatherings will get left behind. Why? Just take a look at all the benefits that come with running a hybrid event:
Larger audience reach
Think about it; only people who can travel to that area can attend if you are holding a live event. There's a whole group of people out there interested in and could benefit from your content around the world that are left out. Whereas, if your event has virtual elements, it benefits from both an onsite and online audience. Anyone interested and with access to the internet can potentially attend. Going hybrid is a win-win for increased audience reach.
More inclusive and accessible
The event industry's digital revolution has made events much more accessible and inclusive. No longer are attendees left out because they cannot travel and attend in-person due to financial, visa, timing, disability, childcare or other limitations. Instead, anyone who can access the internet can enjoy content and network from their location of choice.
Why should the doors be closed to these attendees once it becomes easier to travel? Organizers should find a place within their budget for a virtual platform to stream the content and facilitate video calls. By doing so, they're providing opportunities to online attendees and helping them do business when they otherwise would be unable to.
A greater potential for ROI
Marketing 101: a more extensive audience often means more leads and more leads are always a good thing. It also offers more opportunities for sponsorships, with potential funders viewing the increased reach as a greater opportunity to get their brand in front of a bigger audience.
A hybrid model helps you extend your event's reach in multiple ways. It removes geographical and financial barriers, meaning you can reach a much larger and more global audience. The virtual platform you'll need for a successful hybrid event can also be optimized for networking and new content by leaving it open for months after the event (or even all year long!). A wider audience interacting for an extended period of time gives you more opportunity to maximize ROI.
Better data & increased personalization
If you are a marketing professional, then you know how valuable data is. It is quite simply one of the building blocks of lead generation.
Having a hybrid event can help supply the details you need to personalize correspondence and potentially increase your email subscription lists. This, in turn, gives you significantly more opportunities to generate leads and increase your ROI.
Evergreen content
Even if the majority of your audience attends your events in person, it still makes sense to take the hybrid approach, as you are creating content that can be revisited in the future. Evergreen content that can be viewed or repurposed well after the event is over can boost your marketing well into the future.
Lower carbon footprint
As more and more businesses become climate-conscious, it's essential to promote the benefits of going virtual to your attendees. For example, consider that air travel is one of the biggest contributors to pollution and climate change. According to a report published on MeetGreen's UnCarbon Calculator website, going virtual saved 1,136,493 kilograms in CO2 emissions, with air travel being the biggest contributor by far.
Going hybrid with a smaller in-person audience means you'll cut down on everything that produces waste and pollutes the planet, such as food and beverages, electricity, printouts, paper, plastic, booth structures and more, saving the environment in the process.
Creating and owning a community
A virtual platform that is accessible year-round means that your audience continues to interact within the confines of the platform, which makes participating easier for them. From registration to networking and engagement during the event, and then on to year-round interaction, all your audience interaction and engagement happens in one centralized place. This allows you to own your audience fully and own your brand messaging.
An all-in-one virtual platform will also help you keep your audience gathered in one place. Instead of signing up to several different platforms or following various media, they remain engaged in that single virtual platform throughout the year. Here you control the storytelling, the opportunities and the way your community interacts. They can also inspire you by providing critical feedback and insight you can't find anywhere else.
Increased marketing opportunities
Another perk of a year-round virtual platform is the never-ending opportunities for marketing. The platform can be used as social media throughout the year: publishing content, holding mini-events, and communicating with your followers. Being in regular contact with your community immerses them in your brand and, if done right, helps them become advocates for your events. All these brand ambassadors can supplement your marketing efforts by doing all the word-of-mouth advertising you can't get anywhere else.
Hybrid Event Marketing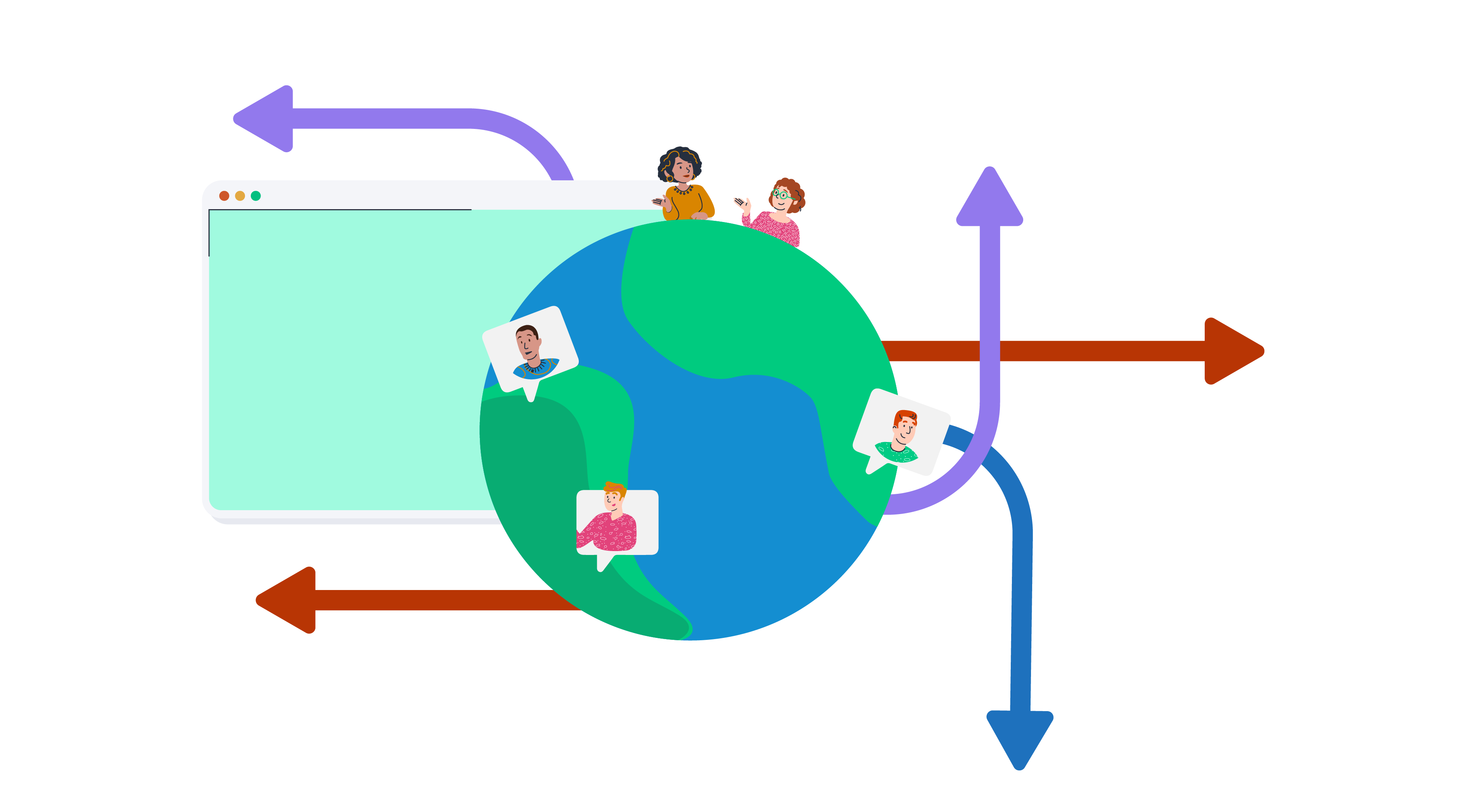 The premise of a hybrid event is simple: two different audiences, one event. The first challenge is to structure your content and create an experience that keeps both of these audiences engaged. The next big challenge is figuring out how to market that event successfully.
That's why you've got to ask yourself: What's the primary goal of your hybrid event? Do you want to reach new audiences, boost engagement, provide peer-to-peer networking, increase ROI or something else entirely?
Matching a strategy to your event will be much easier once you have a precise aim.
Your event website
Your website is a key tool when holding a hybrid event. It can educate your audience on the benefits of coming to your event as both a virtual and in-person attendee. Make sure that you highlight both without encouraging one over the other.
Those who are willing and able to travel to your event will do it - they just need to see what they'll experience onsite to get them excited. On the other hand, those unable to travel need to be convinced that they can attend virtually and still have an unforgettable experience. It's a tricky balance to strike, but one that will result in exponentially higher attendance rates.
When Walid Bengeloune, the General Manager of Swapcard Canada, laid out ways to monetize your hybrid event, he discussed this:
"Having an intuitive and responsive event website is a must have when appealing to your potential audience. The website should instil FOMO (fear of missing out) whereby each participant will quickly understand why they don't want to miss out on the opportunity to be part of an amazing event experience."
Content is king
When a different type of challenge comes along, it is easy to forget the basics. All events require strong content, no matter whether they are online, in-person or hybrid.
Everything from keynotes to workshops and interactive roundtables sessions will still have to be designed with the goal of engaging the audience. Marketing that content and engagement opportunities is key to boosting registration. Make sure you highlight that the content, as insightful as it is, will be accessible and interactive for both online and onsite participants. You can even host a "Meet the Speaker" or "Ask them Anything" session dedicated to virtual-only or a VIP cocktail party with speakers in-person. The opportunities are endless.
What to remember
The world of event planning has been in a state of flux over the past 18 months, making it easy to get hung up on the differences between online, in-person and hybrid events. Instead of focusing on the label, event marketers should focus on the unique experience they are advertising to different attendee groups and highlight the benefits for each.
Recognizing the benefits of hybrid events will help marketing professionals focus their aims and sell the event experience to different audiences, all while maximizing registration and ticket sales.
But don't forget that basic marketing rules still apply: content is king, engagement is everything, and designing an event for your audience's specific needs is the only way to ensure you deliver value. Because, in this 'new normal,' the more things change, the more other things stay the same.
Want to learn more about what Swapcard can do you for your events? Talk to us!
What is Event Marketing? Event marketing is how brands advertise their upcoming events to draw attendees and exhibitors alike. It's a necessary budget for event organizers to have in order to make sure their event stands out from the rest when it comes to selling tickets.
When should you start an event marketing? There is no perfect time, but most event marketers know that as soon as the dates and venue are confirmed, it's time to go out with marketing material. The earlier, the better. This is so that attendees and exhibitors can get the dates booked in their calendars and start planning their trip or schedule accordingly.
How much does event marketing cost? Most event brands have in-house marketing teams dedicated to boosting awareness around their events. Going with an external agency would likely require a relatively big budget, depending on the size of your event and the number of ads and material you need to produce to market it.
How effective is event marketing? Simply put, without event marketing you won't go far. Social media strategies, paid ads, word-of-mouth marketing and awareness on different platforms are all tactics to sell more tickets that have been proven to work. Don't think you can run a successful event without marketing it properly.