With all the resources, options, and costs you can save by throwing an eco-friendly event, why wouldn't you want to go all-in?
Consumers care more than ever about what brands are doing to make the whole business lifecycle more eco-friendly. Events are no exception.
And make no mistake, people take notice when you care.
Fortunately, technological advancement — like the digitization of tickets, pamphlets, and maps so that conferences can be paper-free — is keeping up with consumer demand for eco-friendly options.
In this article, we'll discuss some steps you can take to make your next corporate event more environmentally friendly. Hey, green team. We're looking at you.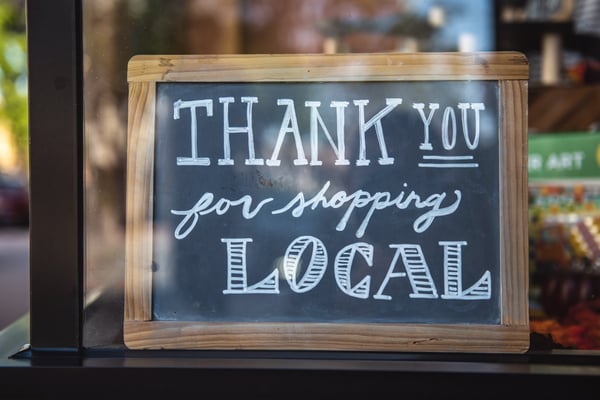 Tim Mossholder
1️⃣ Shop Local
We live in the era of options.
It's seldom a question of whether an eco-friendly version of a particular product exists. Today, it's usually just a matter of preference, planning, and research into greener solutions, especially when you're shopping in major cities.
As a rule of thumb, the farther something has to travel, the more energy it will consume on its way to your event. The alternative to shipping is to shop local.
Fortunately, shopping local has a lot of additional benefits:
Local food tends to be healthier
Local logistics requires less transportation and a much better understanding of the venue
Using local vendors can add a regional personality to your event
Local offers greater last-minute flexibility: if you need something changed last minute, shipping isn't a concern
Investing in local small businesses is better for the city
2️⃣ Say No to Plastic
Plastics are everywhere. They're cheap to buy but terrible for the environment.
To put "terrible" into numbers, consider this: "in 2014, only 9.5 percent of plastic material generated in the U.S. was recycled." Across the world, 8,000,000 metric tons of plastic flows into our oceans every year. We're drowning in the stuff.
Unlike plastic, materials like glass and metal "can be recycled infinitely."
As you plan for your next event, look for alternatives to plastic everywhere you can afford it. Here's a couple ideas:
Use aluminum cans or glass bottles instead of plastic cups
Use paper instead of plastic plates
Avoid using plastic straws or coffee stirrers
Forego cheap plastic swag
If you want to create branded swag (because we get it, it's fun) look for eco swag like recycled pens and notebooks or reusable tote bags. Being thoughtful about the swag you buy and where you purchase it will increase the likelihood that it stays out of landfills.
Anna Notario, Event and Meeting Specialist at Abbott Laboratories, says, "Events waste a ton of paper and plastic with disposable swag. Instead of individually-wrapped candy or cookies, event planners can get batches of cookies, macaroons, etc. that can even be branded with edible icing. Instead of water bottles, have a water pitcher and compostable cups — or even better, reusable branded cups."
People will take notice when you make greener choices.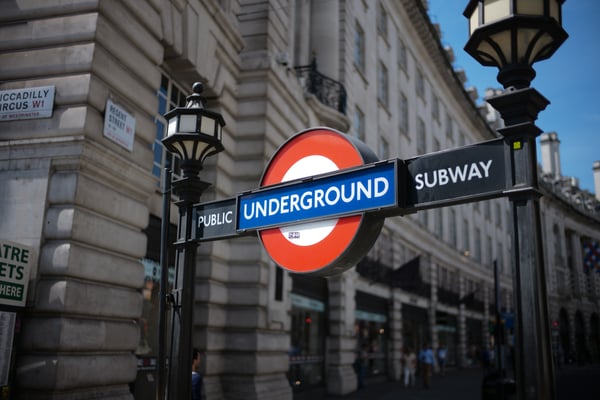 Will H McMahan
3️⃣

Incentivize Public Transportation and Carpooling
Lease a handful of vans or buses to run certain routes for the event. Let attendees know beforehand where pickup locations will be to minimize unnecessary vehicles on the road or parking at the event.
If people don't know public transportation is available, they won't take it. Do the research for your attendees. Email a detailed map containing bus and train routes to all attendees. If possible, also include fare prices.
You can also incentivize carpooling. Consider offering closer parking or ticket discounts to groups who carpool.
Brooke Lark
4️⃣

Use Environmentally-Friendly Tableware
The simplest way to eliminate unnecessary trash and be more environmentally friendly: use finger foods.
While plates or napkins will still be necessary, finger foods eliminate the need for utensils.
Use self-serve bottles — as opposed to small individual packets — for dispensing condiments.
Offer easy-access recycling bins throughout the event for eco-friendly disposal options. Include signage to help people make the right sorting choices.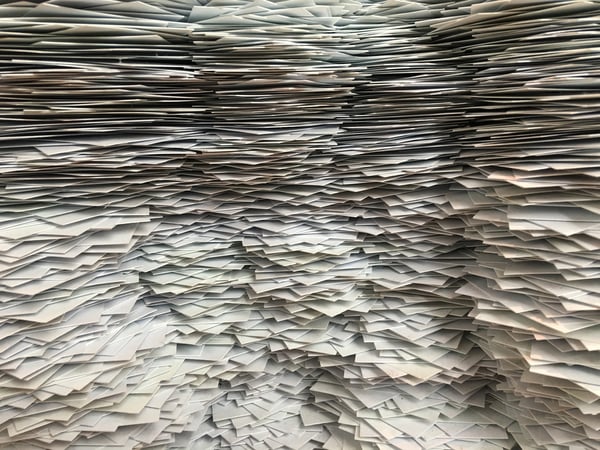 Christa Dodoo
5️⃣

Go Paperless

📃
Corporate events are often littered with paper pamphlets, business cards, and event invitations. Long before the event starts, let all attendees and vendors know that you prefer paperless stalls and booths.
The benefit of going electronic is intrinsic because it will boost lead gen. "Instead of passively handing out paper fliers, get email addresses to send information electronically and add attendees to your email list for upcoming events," Notario added.
Here are a few digital tools to replace their paper counterparts:
✉️ Email instead of print tickets: Whether you're sending event tickets, speaking schedules, or maps, the greenest and simplest print alternative is email with QR codes or electronic tickets attached.
📱 Swapcard instead of print: Use Swapcard at your next event to help everyone connect with the right people. With Swapcard you can go completely paperless. The event software digitizes the most common tasks and tools that most event planners and exhibitors use at large events:
👉🏼

Networking & lead gen: Instead of exchanging business cards (that, let's face it, everyone always loses), help attendees and sponsors connect right within the app. Attendees can even use Swapcard's A.I. matchmaking feature, creating even more in-depth connections than organic methods alone.

👉🏼

Navigation: Give everyone an interactive digital schedule and map instead of making them use paper maps or wade through endless email attachments to find where to go next.

👉🏼

Digital tickets and programming: Swapcard digitizes the most common event resources like programs, badges, exhibitor documents, and tickets. Marketing and basic admin can all be accomplished within the Swapcard app.

👉🏼

Digital sponsor visibility: Tools within the app allow event sponsors to gain visibility digitally. The need for expensive banners and throw-away flyers can be… well, thrown away.
Best of all, each of these features are available on your smartphone or preferred web browser.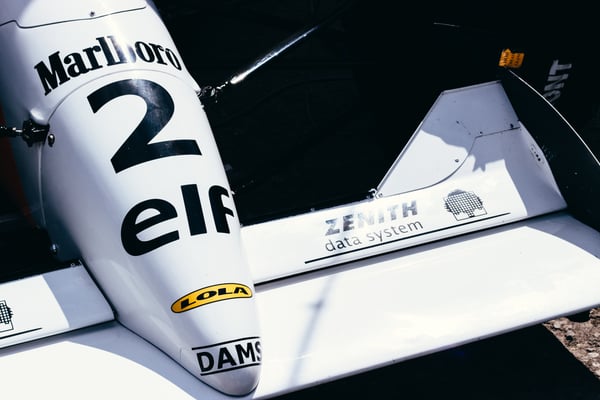 Alex Holyoake
7️⃣

Vet Your Sponsors
Consider environmental impact as you look for sponsors for your next event. Research companies before you contact them to determine their contribution to a cleaner world.
Are their products and business practices environmentally friendly? Or have they been embroiled in scandals involving illegal dumping or environmental contamination?
Idea: You can start by contacting companies involved in the green sector. Ask electric car manufacturers, renewable energy companies, and other businesses that use exclusively recycled materials to become your sponsors.
By starting with environmentally-focused brands, you might also add an educational side to your event. Some companies might want to have a booth or give talks to reiterate the value of green living.
As you look for sponsors outside the sustainability sector, research each prospect by their carbon footprint. Beware of "greenwashing" which is when a company adds some green branding to their website without enacting any real change.
So how do you spot a truly green company? Keep an eye out for Certified B Corporations. Look for real, in-depth descriptions of a company's environmental commitments online.
When it comes to environmental impact, today's leaders are companies who are: open about their supply chains, voluntarily committing to carbon neutrality, and moving to a zero-waste model.
By doing your research now, you can start to make systematic changes that will make your company's events even more eco-friendly.
Be as specific as possible about your initiatives, event ground rules, and why you're trying to encourage sustainability. By giving details and explaining your reasoning, you can avoid "greenwashing" and hopefully have a true impact with your next event.
As you prepare to start marketing, let your attendees and sponsors know via email that you intend to have a sustainable event well before the first day. That way, you'll give attendees and sponsors time to download the necessary digital tools — like Swapcard's app — to make your next eco-friendly event a success.