It's been an exciting year for our team at Swapcard.
We've had the pleasure of supporting amazing events across the globe, all the while growing our team and expanding Swapcard's app features to offer even greater tools to event organizers, exhibitors, and attendees.
We wanted to take a few minutes to celebrate some of our biggest wins in 2019 and to send an ENORMOUS thank you to all our users. We couldn't have done any of it without your support.
Without any further ado, here is our 2019 year in review. Thanks again for helping us achieve so much this year. We can't wait to see what 2020 has in store.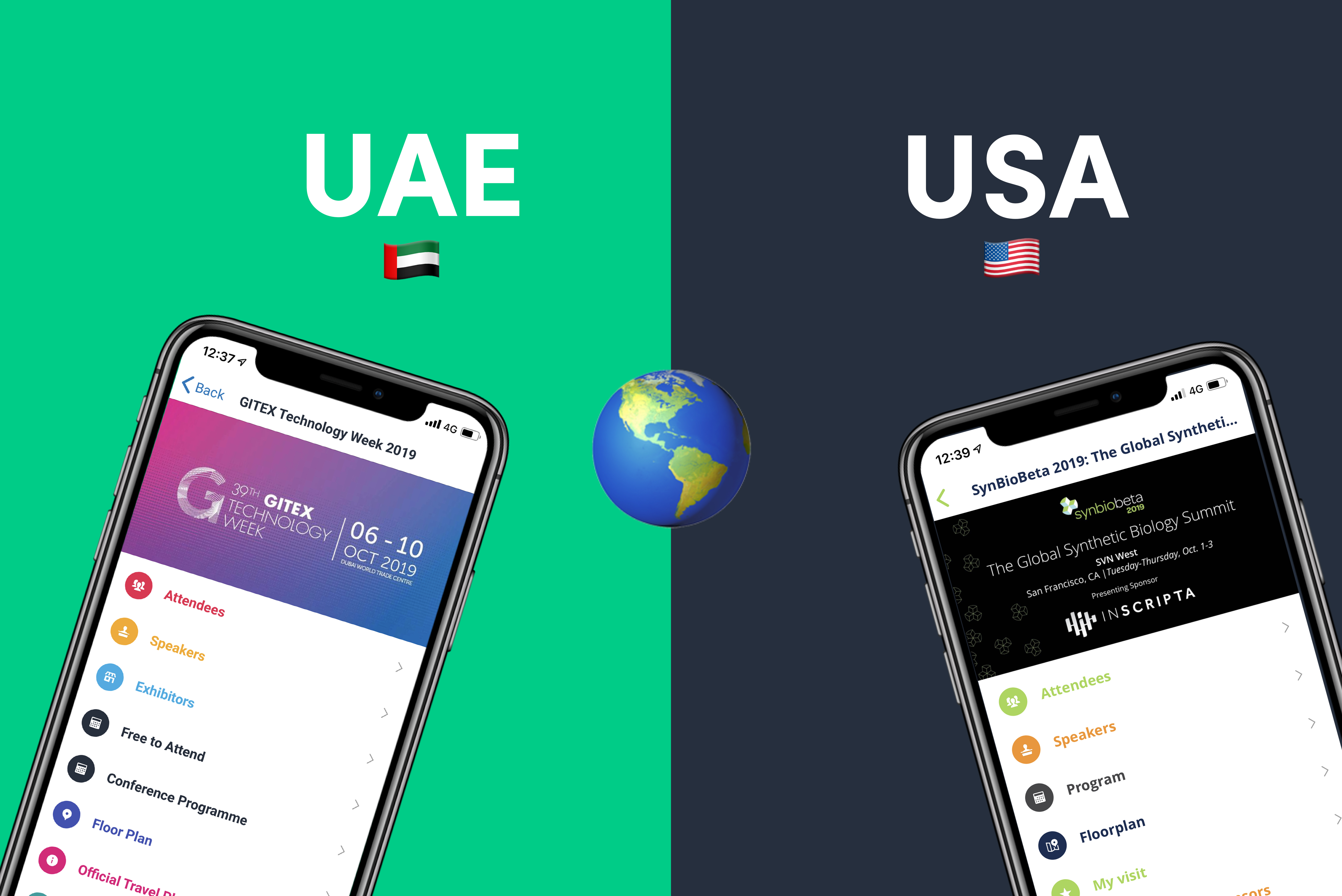 🌍 - Swapcard Expanded to New Timezones: North-america and the Middle-east
We expanded to two new countries this year, taking the power of Swapcard to incredible events across the globe.
In 2019, we decided it was the right time to export our expertise to other markets and begin breaking ground in the global event industry. Swapcard now has offices in Canada, Dubai and the U.S., as well as our headquarters in France.
With these new offices, Swapcard is also pleased to welcome many incredible new team members.
"I am thrilled to join the Swapcard team and open up our US office. The United States represents about half of the global events market. After spending 15 years in event technology, I know the industry is ready for a next-generation event app" says Matthew Donegan-Ryan, General Manager of Swapcard US.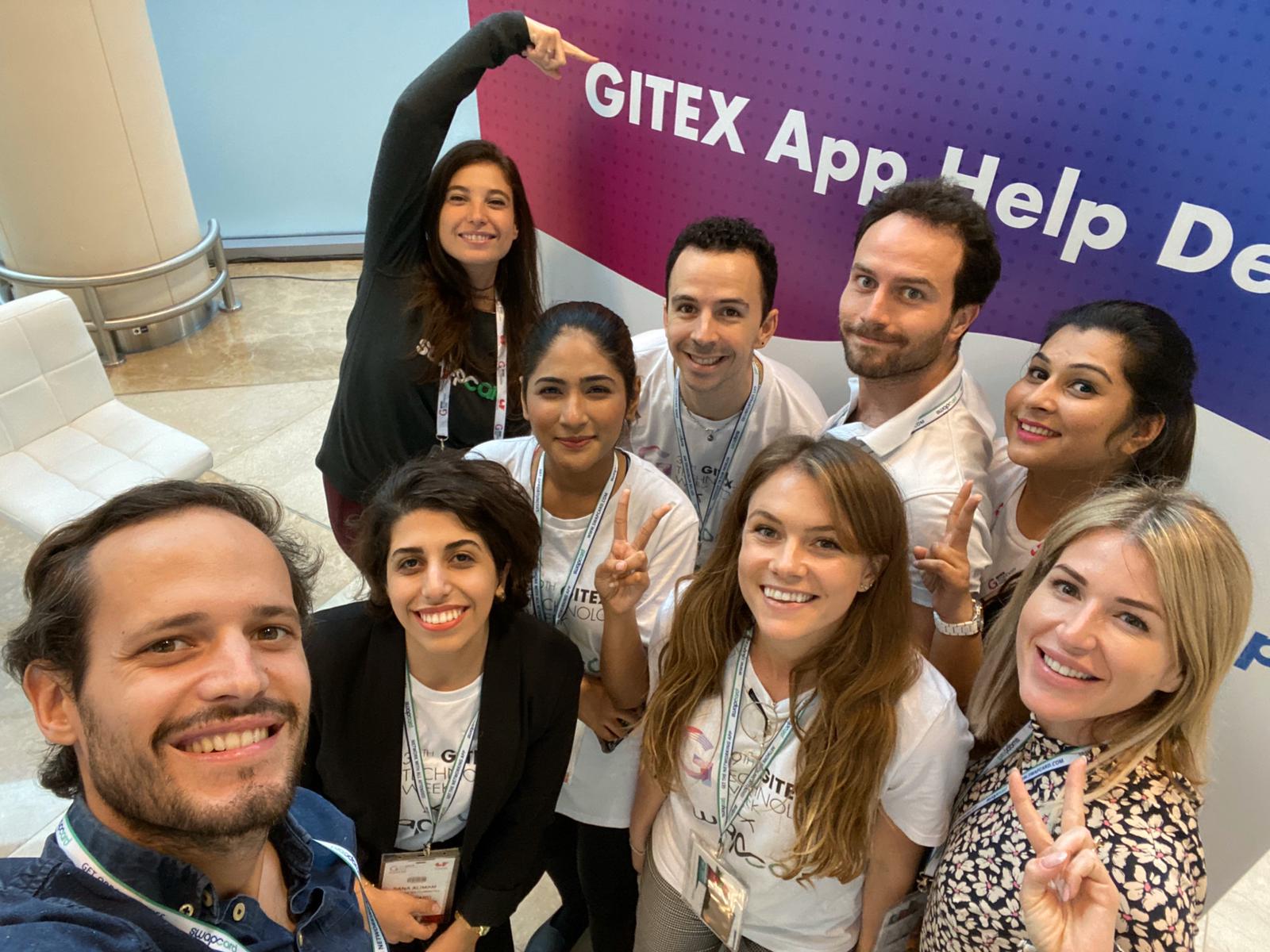 📈 - Swapcard Delivered the Highest Usage Rate Ever Seen at Gitex Dubai
Swapcard was used at a whopping 548 events in 2019.
As one of our most notable events this year, Swapcard was used to support DWTC during GITEX at the Dubai World Trade Centre for its 38th year.
The event hosted more than 100,000 people, the highest-attendance of any event we supported all year. Thanks to Swapcard, attendees, and exhibitors from two parallel events confirmed 4,508 meetings. The myriad meetings and connections were driven by Swapcard's AI-powered matchmaking and smart scanning features.
"This year, before the event even started, we actually reached the numbers of app downloads of last year's end of the event." - Firat Aktas, Marketing Director, Brand Innovation & Communication at Dubai World Trade Centre
As a two-part event, Swapcard also helped enforce specific conference rules: GITEX organizers used Swapcard to provide different permissions between VIP and standard ticket holders. Standard ticket holders could not cross to the next event but VIP ticket holders were able to seamlessly cross back and forth between both programs.
Networking was also controlled by the event organiser with each ticket category having different networking capability. Exhibitors could solicit attendees for example. In fact, 179,000+ badges were scanned and 391,341 connections were made thanks to scanning and AI-powered networking.

This, combined with other Swapcard features, helped GITEX increase interaction between participant
"We have signed a 3-year contract with Swapcard. The other shows at Dubai World Trade Centre will also use Swapcard." - Laureline Schwartz, Head of Marketing at Dubai World Trade Centre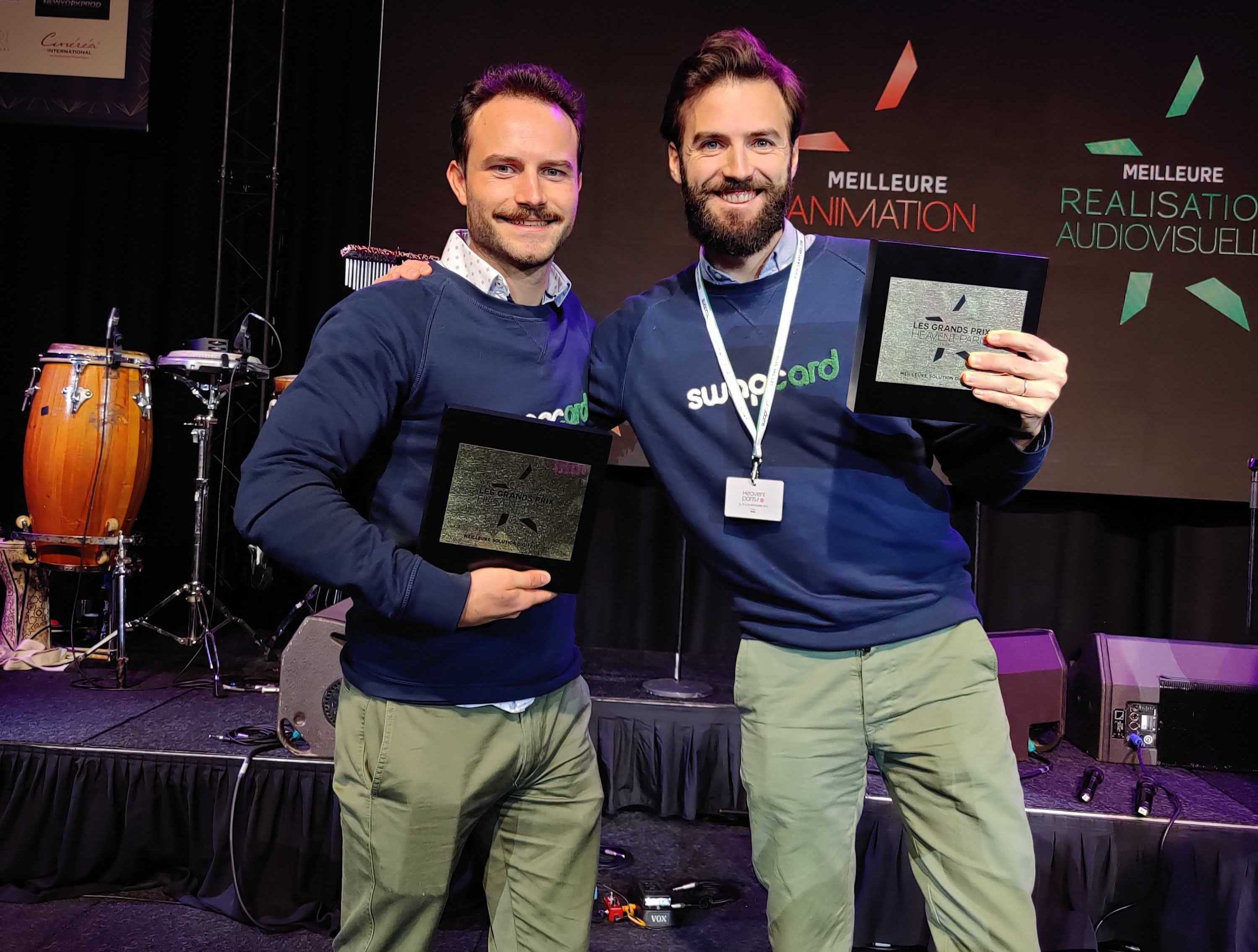 🏆 - Swapcard Wins Best Event Digital Innovation of the Year
We also attended Heavent, an industry event about events. It's meta, we know.
Swapcard was an exhibitor. We provided our app to visitors. Best of all, we were awarded Best Event Digital Innovation of the Year for our collaboration with World Football Summit.
"This award is the result of hard work and consistently educating the market for years. We believed that digital and artificial intelligence can help our industry increase attendees and exhibitors interactions and today we're happy to see our client becoming more and more data-driven and growing through new digital services." Baptiste Boulard - CEO of Swapcard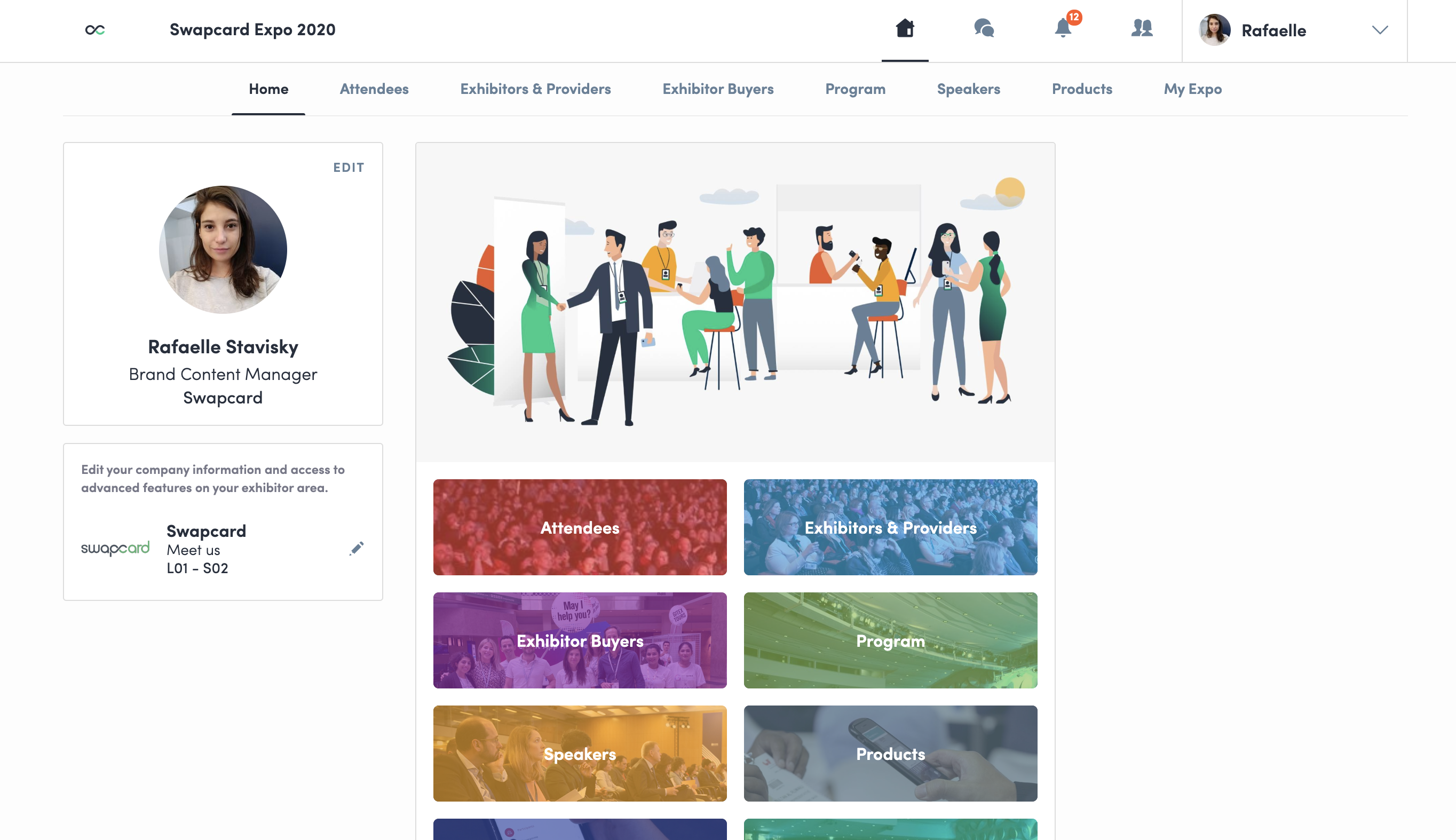 💾 - A More Flexible and Automated Platform to Run All Your Events
Swapcard is an ever-expanding suite of tools designed to support event organizers. Every year we rollout new features to help you get even more from Swapcard.
Here are just a handful of the features we added in 2019:
We created a new attendee web app with robust Exhibitors Center to manage data, products, and leads
To support local expansion, we made it possible to connect Swapcard with local registration platforms
We added RTL layout for the Middle East region
Continued to improve Swapcard's artificial intelligence — it even suggests a custom event journey with recommendations for each person to know where to attend, who to connect with, and which exhibitor products might interest them
Increased flexibility within the app layout
With powerful and flexible groups and rights management, we now provide a customizable experience with more ways to monetize our services so your event can make an even greater revenue
New and improved interface for exhibitors, with SDKs to build quicker than ever event website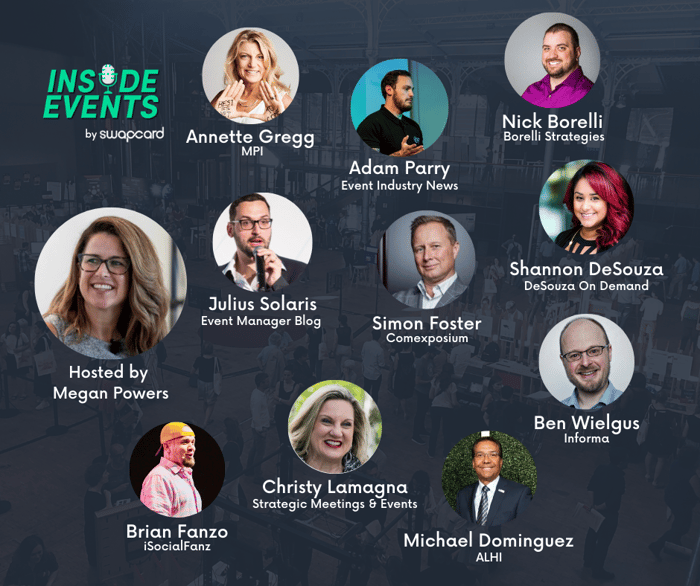 🎙️ - Swapcard Inside Events Podcast - Listen to Leading Voices in the Industry
We know as well as any event organizer: Planning, marketing, and launching successful events takes a lot of work.
This year we launched a podcast to help your team foster new ideas, apply time-tested methods, and ultimately host your best event ever. We wanted to create a free event education resource to support event organizers before, during, and after their big week.
If you ever have questions you'd like answered or topics you'd like covered, just tell us. We'll try to tackle your event challenges and questions on future episodes.
👔 - A People-First Company Culture, Dedicated to Bringing You the Leading Event Platform
Swapcard may be a digital app, but we are dedicated to our people. We believe in the power of human connection this is why Swapcard was created. We know that by investing in our people and by being people focused, we can offer the greatest value to our customers.
Our team grew a lot in 2019, from 30 to 50 team members, representing 14 nationalities.
"This year, our team really leveled up. We hired many fast-learning, passionate teammates with ample event industry experience. With this expertise, we'll continue to deliver the best product and experience to event organizers," says Damien Courbon.
Want to join the Swapcard team? We're always looking for new members to add to our team. Check out our employer branding video and open positions.
How 2020 will look like together?
It's easy to look at 2020 with optimism. We're excited to continue expanding our team, adding new features to the app, and most importantly, supporting you at all your events this year and beyond.
We will keep you posted and share with you our 2020 roadmap preview soon
Thank you again for being a Swapcard customer.