In a first for the industry, two digital events are collaborating and providing simultaneous content to two different communities.
On July 7th 2021 at 11 am (ET) Evolve, Swapcard's 13,000-person online community, will run its summer event with an overlap of sessions into the IMEX BuzzHub community's monthly Buzz Day. Both IMEX and Swapcard have been delivering monthly content to their digital audiences and the idea to share content came to the two teams in a flash of inspiration.
"IMEX is excited to partner with Swapcard on this first ever co-located virtual event experience. We always strive to push creative boundaries and give our community the best content. Allowing them a sneak peek into the Evolve community and giving them the option to network with a neighbouring event is a fun experiment that we hope they'll enjoy!"

- Carina Bauer, CEO, IMEX Group
Attendees of both events will be able to access the crossover sessions for free and enjoy the same expert speakers and insightful discussions from within their very own platforms.
Evolve Homecoming is the Big Industry Comeback that the Swapcard team will be running on July 7th & 8th with a focus on how to get back safely to in-person events, how to build a hybrid business model and all the pains and myths about hybrid events. Day two will be focused on networking, interactive workshops and roundtable discussions.
The Evolve and BuzzHub communities are both prime examples of event organizers moving to a 365-day engagement model. Not only does it increase the global reach of each audience, but the communities provide a space for safe knowledge sharing and transparency between brand and client.
You can join both the IMEX BuzzHub community and the Evolve community by Swapcard for free, and enjoy on-demand as well as new content every month. You'll get access to exclusive networking opportunities and expert insights from industry leaders.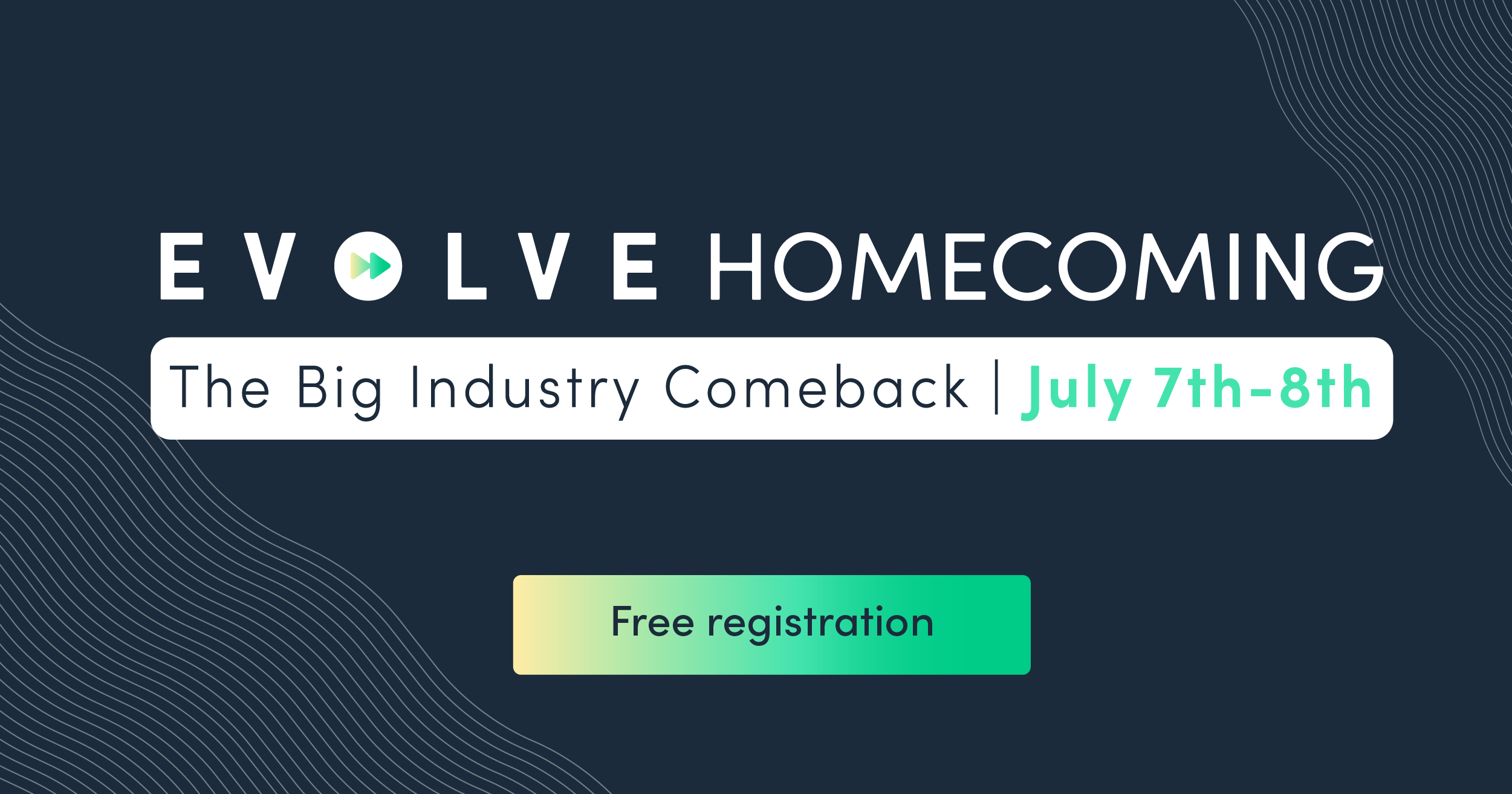 Don't miss this opportunity to join the Evolve community, access free Evolve content, and also get free access to July's IMEX Buzz Day.