Networking is one of the most difficult elements to get right at a virtual event. Without spontaneous coffee breaks and people bumping into each other in hallways, serendipitous encounters are few and far between… But don't worry; event organizers can design digital worlds to boost the chances of meaningful encounters.
Attendees are joining in from all over and aren't physically in the same location, and many event planners see that as a pitfall. The truth is, it's an advantage!
The first step is to embrace all the benefits that come with running a virtual event, including event platforms and tools. The second step is to get creative and put those features to work for you.
Let's dive into the different ways virtual event attendees can network. By the time you've gone through these seven ideas, you'll have all the information you need to get inspired and maximize networking at your next virtual event!



1. Smaller, intimate settings: Breakout rooms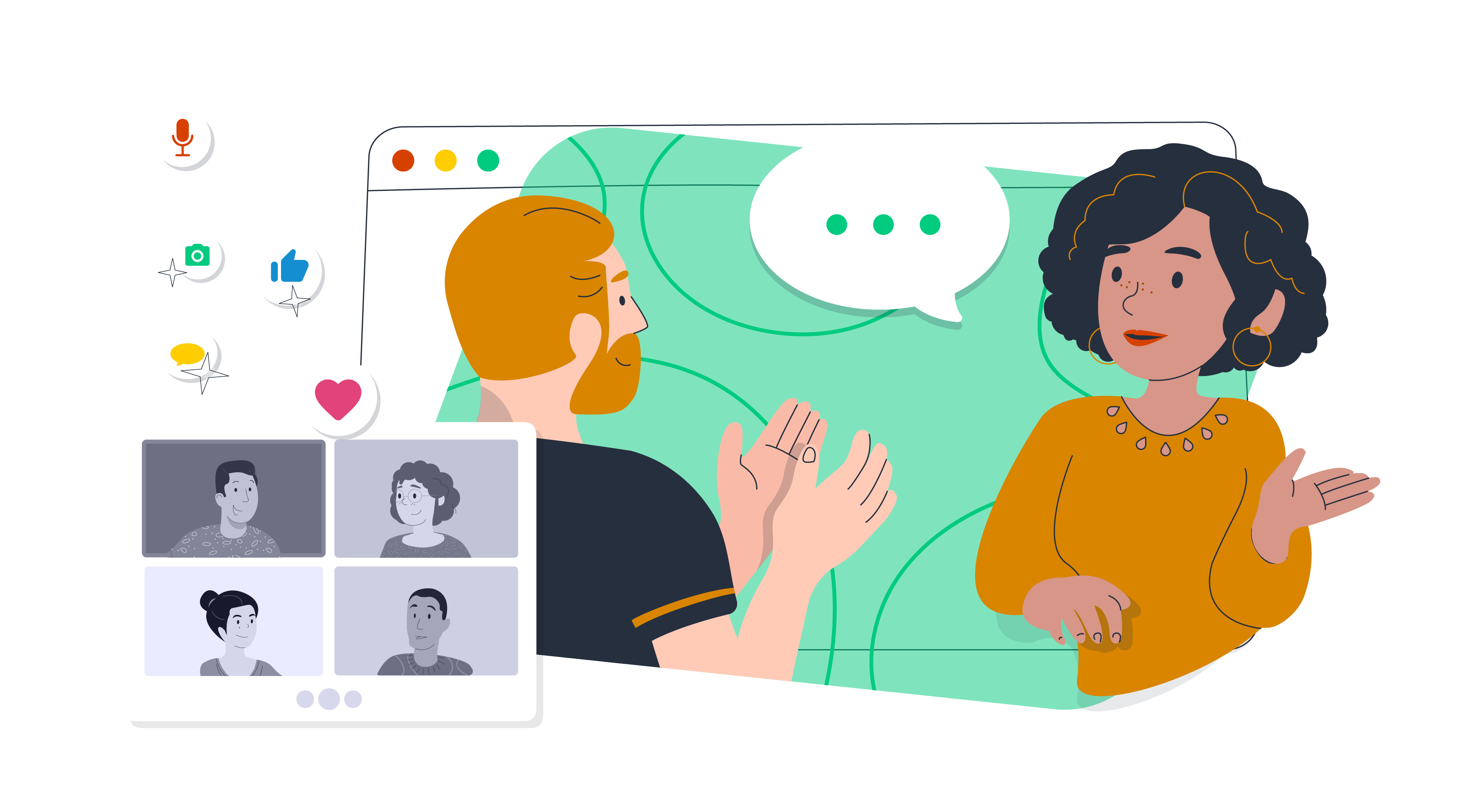 Event breakout rooms are a core part of virtual event networking. It's a good way to get groups of people to engage in communication with one another. And best of all: breakout rooms are a common feature on many conferencing tools and event apps.
Another benefit of this feature is that it allows for both one-on-one and group conversations. Groups can be self-selected, randomized, or chosen by the moderator. As people get to know each other, speakers can suggest discussion topics, break out groups into miscellaneous categories, and help total strangers engage one another and learn more about what else is going on at the virtual event.



2. Give your attendees a voice: Online roundtables
Online roundtables are video or audio-only meeting rooms with a limited number of participants. Here they can ask in-depth questions to experts, share their own experiences and meet new people. It's an ideal place to foster authentic connections and increase opportunities for knowledge sharing.
The opportunity for attendees to show their faces and have their ideas heard is one most will jump at after a day of listening to experts speak. It's an even more exciting opportunity if the expert speakers are in the meeting room!
Online roundtables break the schedule of staring at a screen and listening to speakers. They also give the audience a chance to connect in a more authentic, natural "face-to-face" environment.
3. Have fun: Online Happy Hours
One form of digital serendipity comes in the form of online Happy Hours. These are common at virtual events because they help attendees to break the ice and enable nervous people to feel more relaxed.
There is never pressure to drink. You can also call these sessions "coffee breaks" if that feels like a better fit with your event. Either way, the Happy Hour event is simply a more relaxed environment where people can expect to talk about things other than business.
Often, virtual Happy Hours allow people to connect with others without feeling the stress of work. It also gives people an opportunity to network outside their scheduled environments, opening the door for every attendee to connect with people they may never have met at this event.
4. Encourage live chats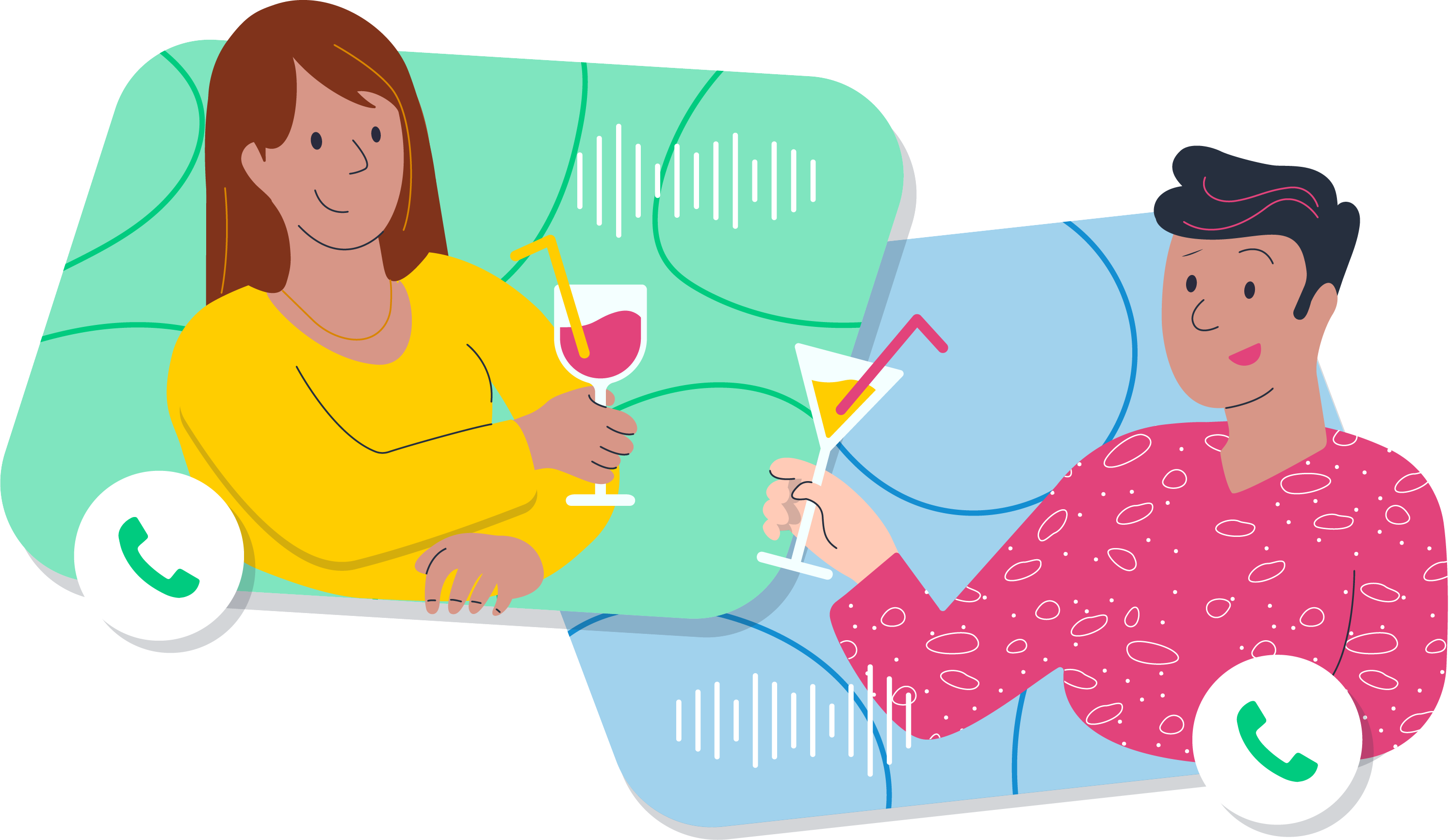 Chat is a text-based messaging tool that is built into most major conference tools. This feature allows people to engage in subtle interactions during a talk or Q&A, without interrupting the main speaker during a virtual event.
Chat empowers people to easily ask questions, make simple gestures like clapping during a poignant moment or laughing at jokes. With most chats, someone can engage one-on-one, send a message exclusively to the speaker, or broadcast it to the entire group. This variation gives attendees a simple way to communicate with others in the group without stealing the spotlight or changing the conversation.
Tip: Assign a person from the organizing team to the live discussion of each of your sessions. This person is responsible for getting the chat going, answering any platform or tech questions and reminding the audience how to use the chat function. It's a small detail and it's free to implement, but it can make a big difference in the attendee experience!
5. Incorporate social media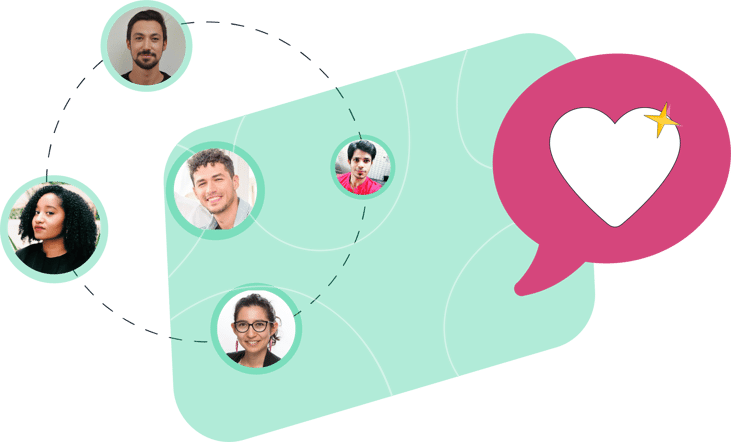 Social media is a powerful way to connect people beyond the virtual event itself. It allows people to meet others on social media platforms, network digitally, and see what else is going on at the same conference they're attending.
Some event platforms, such as Swapcard, can even feel like their own social media ecosystem. The itinerary, virtual booths, speaker sessions, and social feed are all in the same app, giving virtual event attendees a well-rounded experience — without having to click between multiple screens.
That's why in combination with a platform like Swapcard, you can use social media to take the virality of your event to a new level. Create unique hashtags for your event and encourage attendees to share those hashtags on all the platforms they're present on. Get attendees to share their event experience on LinkedIn, Twitter, Instagram and Facebook with your hashtag and like or share the best posts from your organizer accounts to give attendees a VIP feeling.
6. Let AI do the hard work when it comes to matchmaking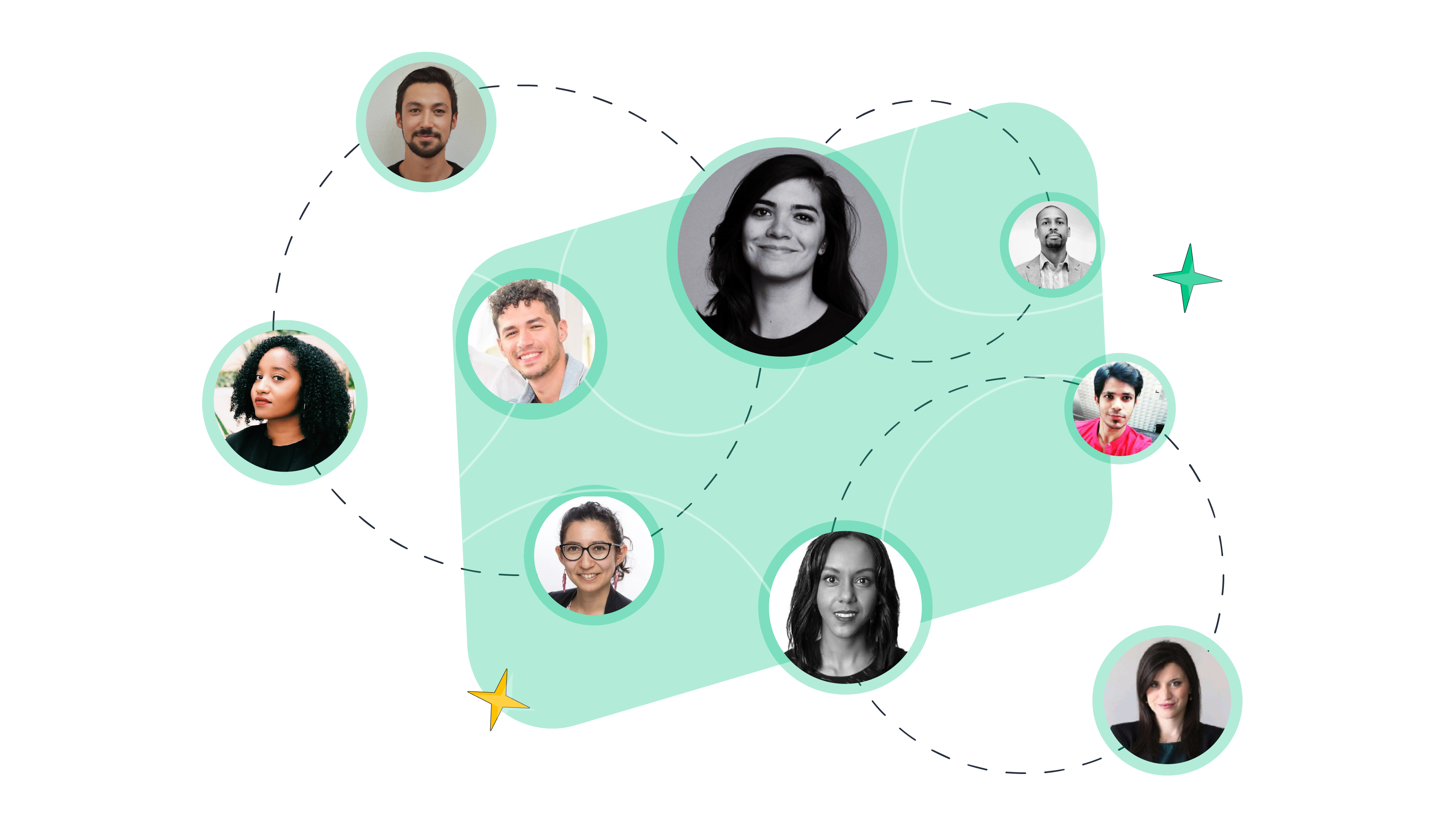 Platforms like Swapcard have smart artificial intelligence (AI) algorithms that analyze attendee and exhibitor data, both demographic and behavioral. It then pairs people up who are most likely to have business interests in common and become valuable connections. This feature was created for in-person events, but since the pandemic, has also helped virtual and hybrid event attendees connect more easily both online and still in person.
AI can save your attendees and exhibitors a lot of time as they no longer need to scroll through infinite lists of people to meet. The algorithms can also suggest the sessions, products and booths that users would be most interested in based on their data, making for a customized event journey for each attendee.
Basically, you can let the algorithm do the work on your attendees' behalf! The time they'll save scrolling the attendee list looking for potential new connections can rather be spent enjoying the content on your agenda or having fun with your event's photo booth and games!
7. Plan interactive group activities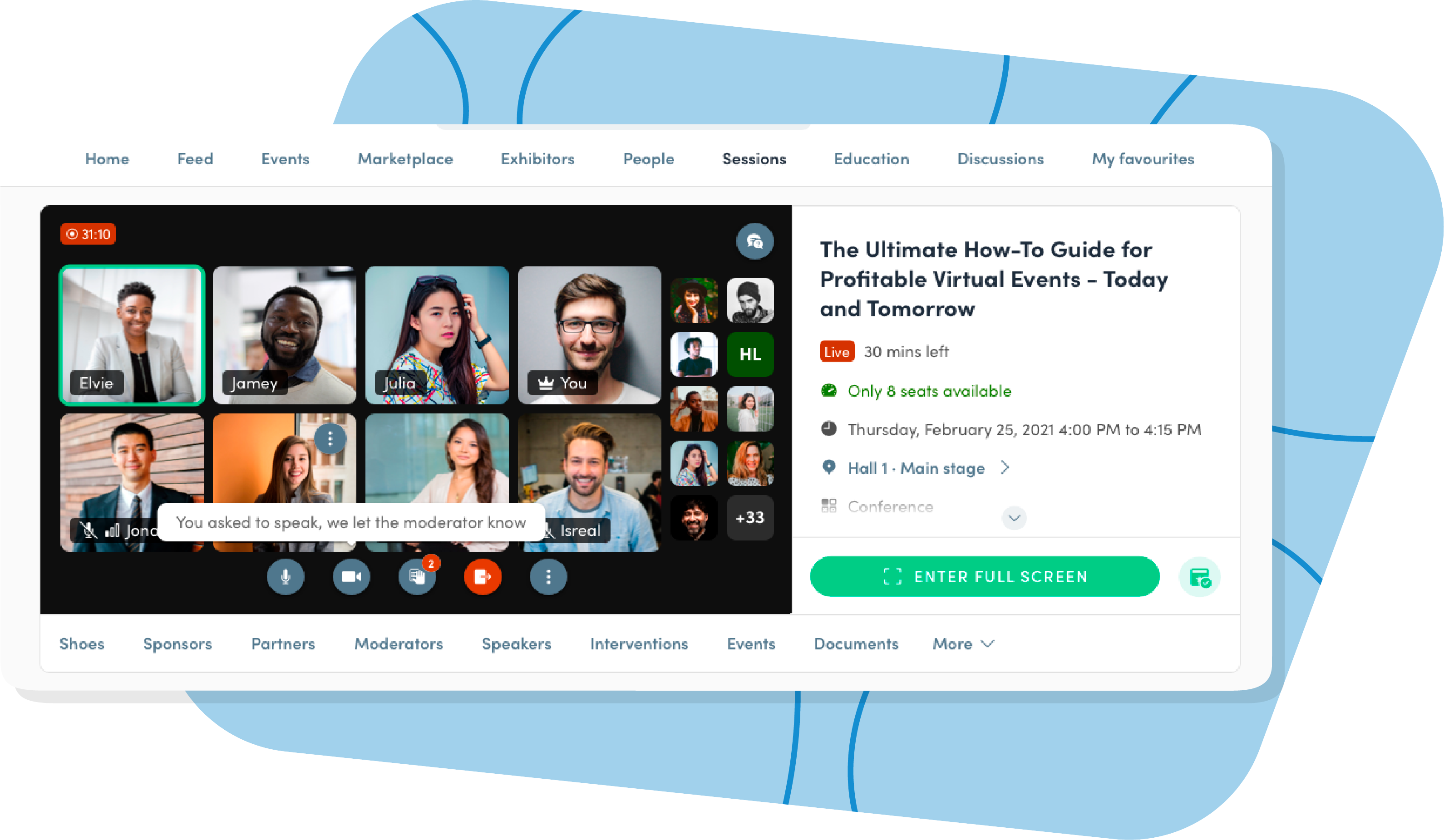 Group activities (also called "icebreakers") are an opportunity to pull like-interested people into an open dialogue about specific topics. Instead of having a core speaker, group activities are usually led by a facilitator. The facilitator can use open-ended questions to spark a focused dialogue about subjects that the group is interested in.
Consider hiring an MC! Not only do they create a sense of familiarity that makes your audience feel comfortable and engaged, but they react and discuss the event among themselves in a very relatable way. Make sure your MCs are trained to think on their feet, react in real-time to what's happening in the schedule and reach out to your audience with all the engagement features you have available.
Not only does this boost networking, but group activities also enable people to learn through participation. Often the best ways to learn are to teach, ask questions, and engage.
At the end of the day, have fun with it!
If you're planning a virtual event, don't let the distance between attendees become a barrier to authentic networking. Rather than try to replicate the in-person experience, really commit to the virtual experience and find all-new ways to kickstart connections!
If you take anything away from this article, it's to make sure that you use all of the tools and features at your disposal with a virtual event platform. These tools have been created with your audience in mind, so make the most of them! Finally, don't be afraid to go out on a limb with some creative ideas that can help people connect authentically. Just because the networking is happening virtually, doesn't make the connection less real.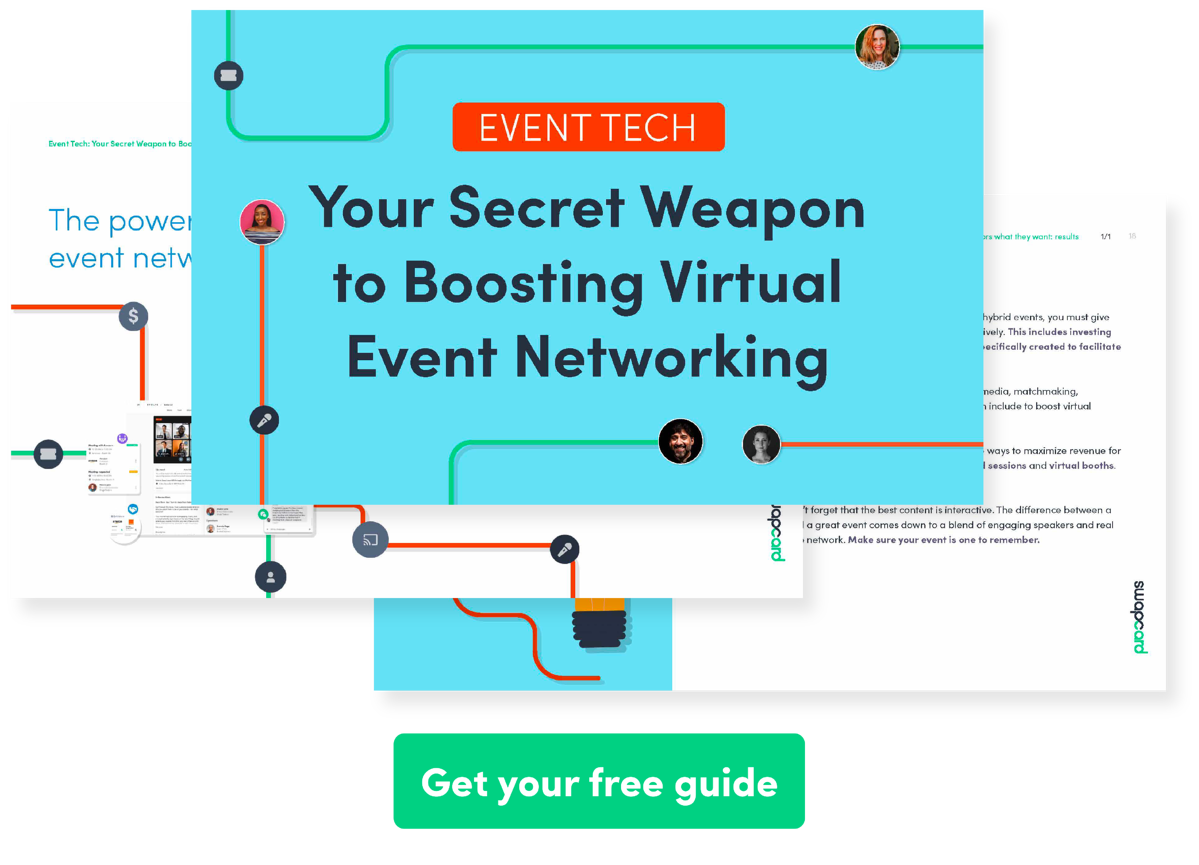 We can help you go virtual.