We've put together a list that is full of practical tips and ideas to help you run a successful virtual trade show, regardless of your experience.
Before the event
1. Get your community fired up before the trade show starts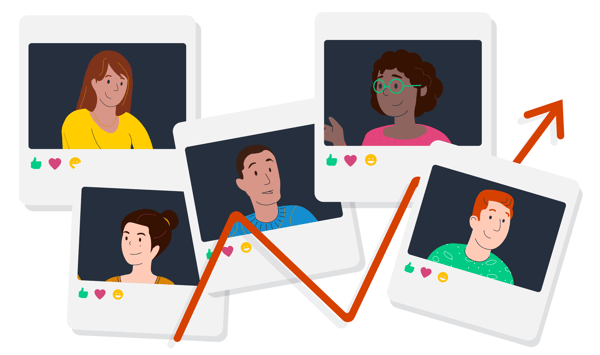 The week leading up to your trade show is integral to getting buzz and excitement going for your upcoming event. It's also a crucial aspect of your marketing strategy. Your community might be wondering, how do virtual trade shows work? Consider hosting a pre-event fireside chat on your platform, running Clubhouse rooms and LinkedIn live streams, or scheduling a webinar or a Q&A session about the upcoming virtual event to get them excited about what's to come. You can also use this as a time to help your community become familiar with a virtual trade show platform they may not have used before, providing them with tips and tricks that will make their attendance fun and easy. The medium isn't as important as finding a way to gather your community together and let them know about all the awesome new things coming their way.
2. Teaser communications from priority sponsors and vendors to create event buzz
Targeted teaser communications can work hand-in-hand with your community engagement strategy and serve as a great tool to create buzz around the upcoming schedule. You can use these teasers to introduce your event speakers and get attendees excited about topics that will be spoken about. Another idea is to get your community acquainted with the virtual trade show platform by inviting them to check it out before the event starts. These teaser communications are also a great method of giving your priority sponsors and vendors first access to your attendees. Priority sponsors or vendors will appreciate being given the first opportunity to engage with attendees and begin the networking process early.
3. Priority access to schedule meetings between attendees and exhibitors and generate excitement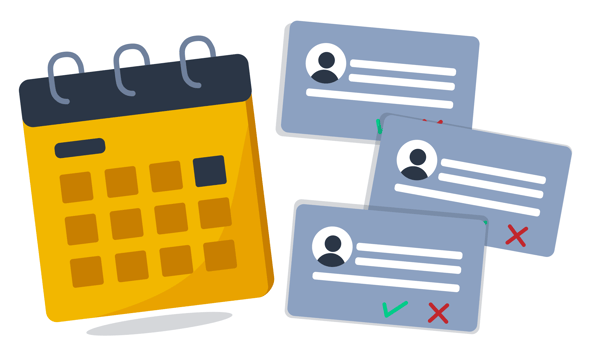 As part of these pre-show teasers and communications, priority sponsors and exhibitors can take this early opportunity to begin scheduling trade show meetings. With virtual trade show platforms such as Swapcard, targeted AI can take attendee information gathered during the registration process and share these leads with exhibitors. This will help vendors capitalize on these early networking opportunities and begin filling their trade show calendar with qualified leads.
4. Encourage exhibitors to get creative and stand out in a crowded digital marketplace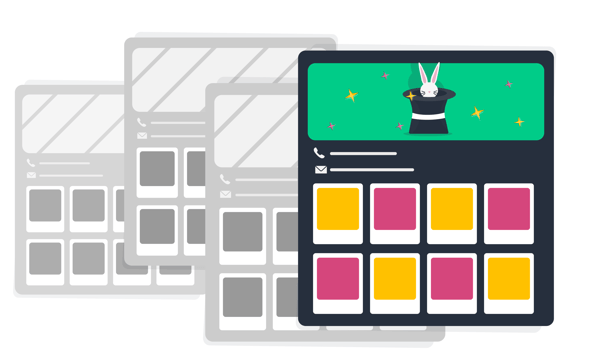 Similar to an exhibition hall, the online marketplace is a page full of customized, colorful and visually appealing booths where sponsors can share product & services, job boards and other resources. Virtual trade show exhibits are a great way for exhibitors to showcase their creative skills and stand out from the crowd. Encourage your exhibitors to upload videos and images, both of which are more engaging than plain text, and use your MCs and ads to direct attendees to the marketplace during their free time.
5. Advanced filters help exhibitors quickly and easily find leads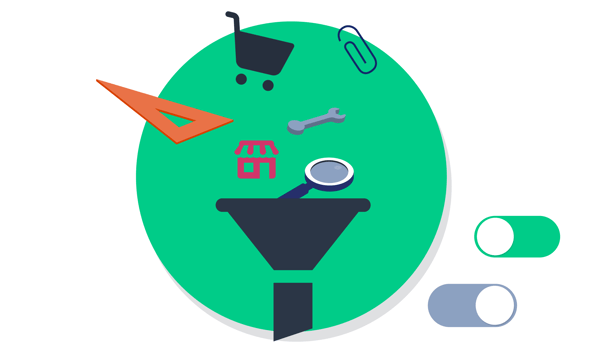 One of the benefits of virtual trade shows is the ability to use technology to save time when participants are looking to make connections and network quickly and efficiently. When an exhibitor at a virtual event is looking to make new connections, they will often head to the attendee list to scope out potential leads. Create advanced filters for targeted reach for your exhibitors, allowing them to search by job position, sector, decision-making power and more.
6. Customizable exhibitor packages boost ROI for everyone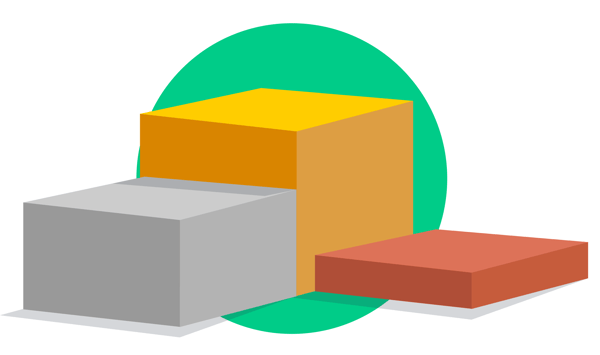 When it comes to virtual trade shows in 2021, visibility is one of the most valuable aspects of a virtual event for any exhibitor or sponsor. There's no better visibility than their booth, and making it customizable can be a very profitable tool for organizers. Allow exhibitors to add videos, branded backgrounds, logos, links to their website, upload products & services and stream live demo sessions. The plethora of customizable options available are easy to authorize and restrict depending on the level of sponsorship agreement on platforms like Swapcard. Ultimately, when attendees visit a fully branded booth, they should feel as if they're stepping into a different "room" or "lounge" and be immersed in the exhibitor's world.
7. Pre-event training to familiarize exhibitors with valuable features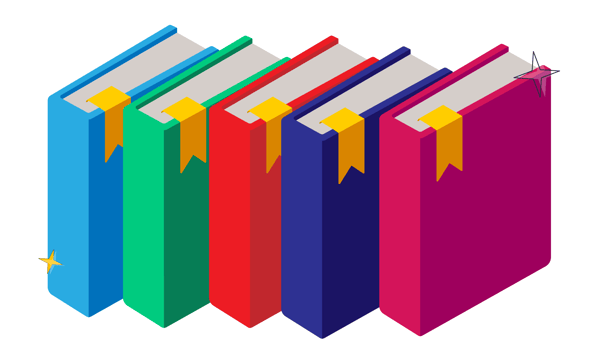 There's one thing exhibitors want when they buy a virtual booth: leads. In order to obtain new business, they need visibility. Exhibitors that are unfamiliar with virtual trade shows will often ask, how do I set up a virtual trade booth? Many of them don't know that they can help themselves by offering discounts, vouchers, free trials and other incentives to attendees for visiting their booth. They can pay for an ad on the platform to raise awareness about their offers and increase their chances of meeting the right people. Organizers just need to ensure the tools are available to exhibitors and provide them with platform training to boost leads.
8. Exhibitors networking before the event and capitalizing on this golden moment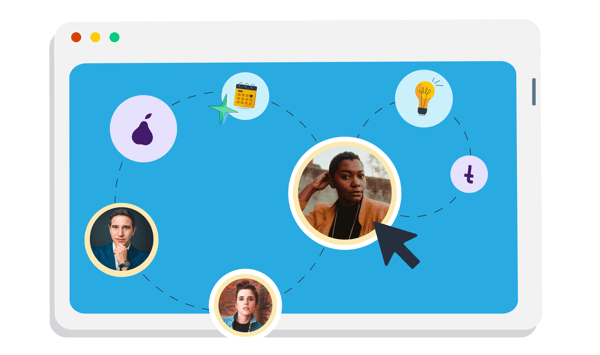 The data shows that in the days leading up to a virtual trade show, attendees will spend up to 28% of the time browsing exhibitors and 8% of their time exploring exhibitor products. There is ample opportunity for exhibitors to capitalize on the interest attendees show in their booths and products before the rush of the live show. More significantly, when looking at the data that shows lead generation per day, over 95% of leads are generated in the pre-event period when looking at a 1-day long virtual trade show. In the case of a 2-day long virtual trade show, nearly 80% of leads are generated during the build-up to the event. When it comes to a 3-day virtual show, just over 60% of the lead generation happens before the event kicks off.
Organizers should open the platform ahead of time and implement an effective communication strategy that urges exhibitors and attendees alike to utilize the platform in the days or weeks leading up to the event. The pre-event period is the golden moment for closing business.
9. Use sponsored registration to collect beneficial info with pre-show survey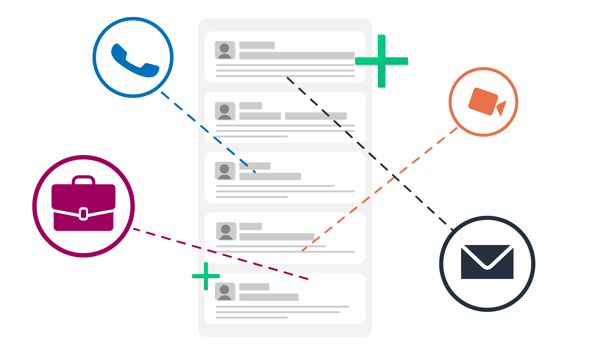 Giving sponsors the opportunity to engage with attendees prior to the start of the event and having them fill out pre-show surveys will help set up your virtual trade show for success. When attendees are registering for an event, this provides an ideal opportunity for sponsors to gain visibility and begin the process of increasing brand awareness and getting attendees familiar with what they have to offer. Furthermore, giving premium sponsors the first chance to set up appointments or gather information that they can then use to prepare for their virtual trade show presentations and webinars is an added benefit.
10. Increase visibility for exhibitors & partners with eye-catching customizable booths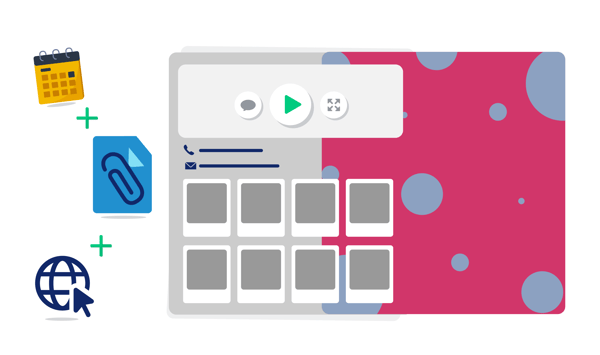 Exhibitors and partners will undoubtedly ask you, how do I stand out at a trade show? The answer to this is visibility. Visibility is one of the most valuable aspects of a virtual event for any exhibitor or sponsor, and there's no better visibility than their booth. Providing the ability to create customizable booths can be a very profitable tool for organizers. Allow virtual trade show exhibits to have videos, branded backgrounds, logos, links to their website, upload products & services and stream live demo sessions. All of these options are easy to authorize and restrict depending on the level of sponsorship agreement on platforms like Swapcard. When attendees visit a fully branded booth, they should feel like they're stepping into a different "room" or "lounge" and be immersed in the exhibitor's world.
During the Event
11. Capture attendee interest with a browsable digital catalogue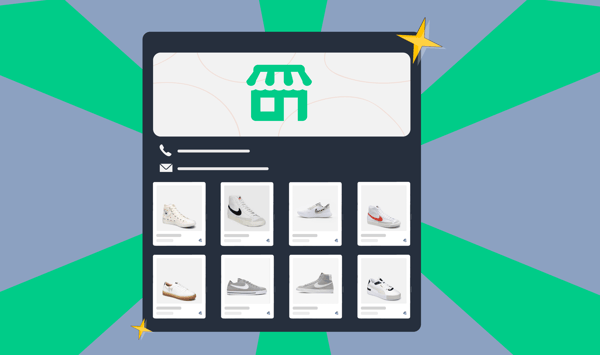 An accessible and captivating digital catalogue is a great accompaniment to your virtual trade show platform. Build a gallery with all the products, services, tools, demos, resources, books, slides, vouchers and every other document available on your event platform. In the organizers settings of a platform like Swapcard, you can create filters for users to search by category, type of product, price, and any other relevant information. Make sure to advertise this as a one-stop-shop for all your attendees' needs in your event platform. These digital catalogues are a great way to display exhibitor content and facilitate networking opportunities.
12. Create engaging live or prerecorded product demos to boost sales opportunities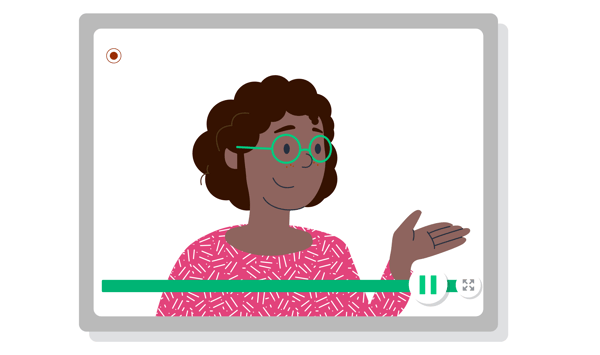 Having live demos of up-and-coming products featured at in-person trade shows is a great way of showcasing a product in real-time. Make it interactive! One of the great opportunities that come with a virtual event is the ability to interact with a large audience at one time. Instead of simply standing in front of the product, have presenters move around and interact with the product while also engaging with their viewing audience. Viewers want to feel as if they are there with you and see the product up-close and in action. Also consider having a portion of the product demo pre-recorded and then opening up the discussion to viewer questions. Either way, make sure both presenters and attendees have fun with it!
13. Embed links in presentation or as part of booth to bolster online sales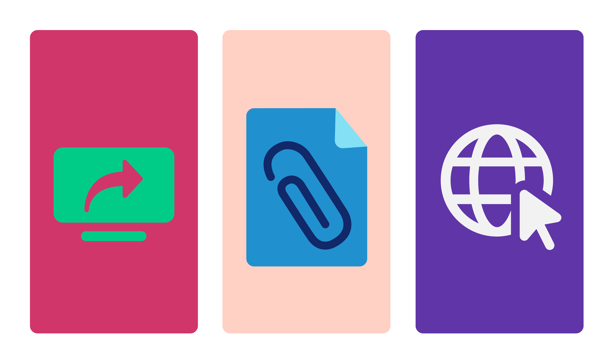 With virtual trade show hosting, embedded links are one of the easiest and best ways to capitalize on the virtual presentation and demo experience. When an exhibitor has their viewers attention, they should direct attendees from the presentation directly to the product they have been learning about and are now interested in purchasing. This is one of the most effective and direct ways of translating the excitement attendees will have about a product into an immediate sale.
14. Have exhibitors send out curated swag bags to create brand awareness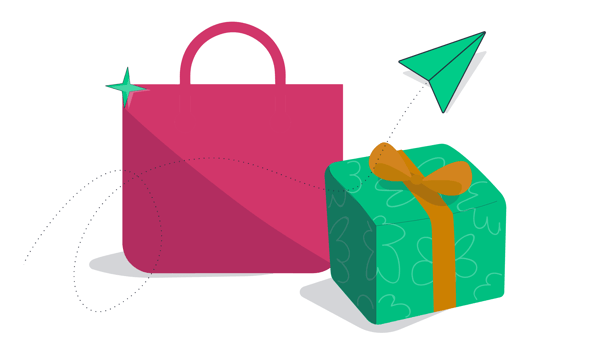 One of the easiest ways to get attendees excited about a virtual event is to provide them with sponsored swag ("Stuff We All Get") after they've registered, similar to what they would receive after registering for a traditional in-person event. This is also an ideal option to include in a virtual trade show sponsorship package. Delivering swag to attendees' homes before the event starts is a fun way to get participants excited while also getting the word out about a brand. Sending practical items such as a notebook, a mug, or a t-shirt will allow sponsors to increase their brand recognition by reminding attendees about their company with each use.
15. Dedicated networking sessions get attendees interacting with exhibitors
Make sure to remind attendees to leave space in their schedule for networking. When they click on the "Live" button during a session, let them be redirected to a screen that encourages them to network, reminding them of any engagement competitions you have going on, and giving them tips on how to best meet people. Try to incorporate an hour or two per day into the schedule for dedicated networking and you'll see the number of meetings and calls between attendees and exhibitors increase.
16. Incentivize networking with competitions & prizes

An easy and fun way to get participants engaged is by telling them they can win a prize during your virtual trade show! Have a sponsor pledge prizes and encourage attendees to schedule meetings with exhibitors, to connect with other attendees and to reach out to speakers. Winners can be called the "Top Networker" or the "Most Active Attendee." Whether they're motivated by their competitive nature or a desire to win that coveted prize, participants are still opening themselves up to a whole group of people who could turn into fruitful business leads. Consider using this tactic to increase the responses to your post-event survey or the prompts for session feedback. A spirit of healthy competition will add an element of fun to your virtual trade show while also boosting engagement at your event.
17. AI-powered matchmaking saves your attendees and exhibitors valuable time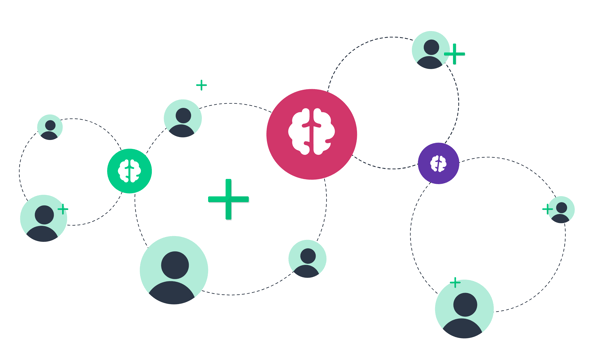 Just because you're online, doesn't mean you should miss out on those spontaneous or serendipitous encounters that happen at in-person trade shows. With artificial intelligence, these connections and meetings can be engineered to be even more meaningful. Platforms like Swapcard have smart AI algorithms that analyze attendee and exhibitor data, both demographic and behavioral, and pair people up who are most likely to have business interests in common and become valuable connections. AI can save your attendees and exhibitors a lot of time as they no longer need to scroll through infinite lists of people to meet. The algorithms can also suggest the sessions, products and booths that users would be most interested in based on their data, making for a customized event journey for each attendee.
18. Group chats provide opportunities for targeted networking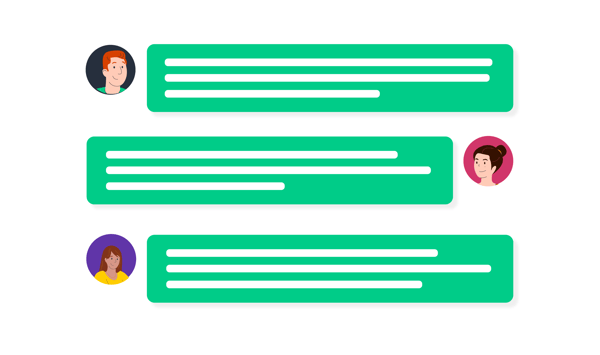 A group chat is a conversation with a specific topic where people can post messages, respond and meet like-minded people. Exhibitors can think of creative subject lines like "what's an unusual way you've used this product" to bring people together around a common theme. Using group chats as a gentle ice-breaker is an ideal way of beginning the networking process and cultivating a durable connection between participants and exhibitors.
19. Online roundtables for an authentic and interactive networking experience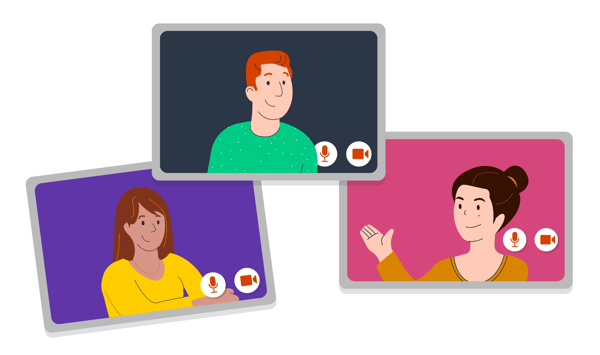 Online roundtables, the brand new feature recently released by Swapcard, are video or audio-only meeting rooms with a limited number of participants. With audio-only, presenters can tap into current audio-only roundtable trends and get shier attendees listening and interacting when they otherwise wouldn't. Here, participants can ask in-depth questions to experts, share their own experiences and meet new people. This session format breaks the schedule of staring at a screen and listening to speakers, and gives the audience a chance to connect in a more authentic, natural "face-to-face" environment. It also gives exhibitors the opportunity to learn from their audience and make connections that would otherwise be missed out on in a traditional Q&A session. When connections feel like an authentic encounter rather than a manufactured experience, this works to the benefit of both attendees and exhibitors.
20. Year-round virtual platform for 365 days of networking and lead nurturing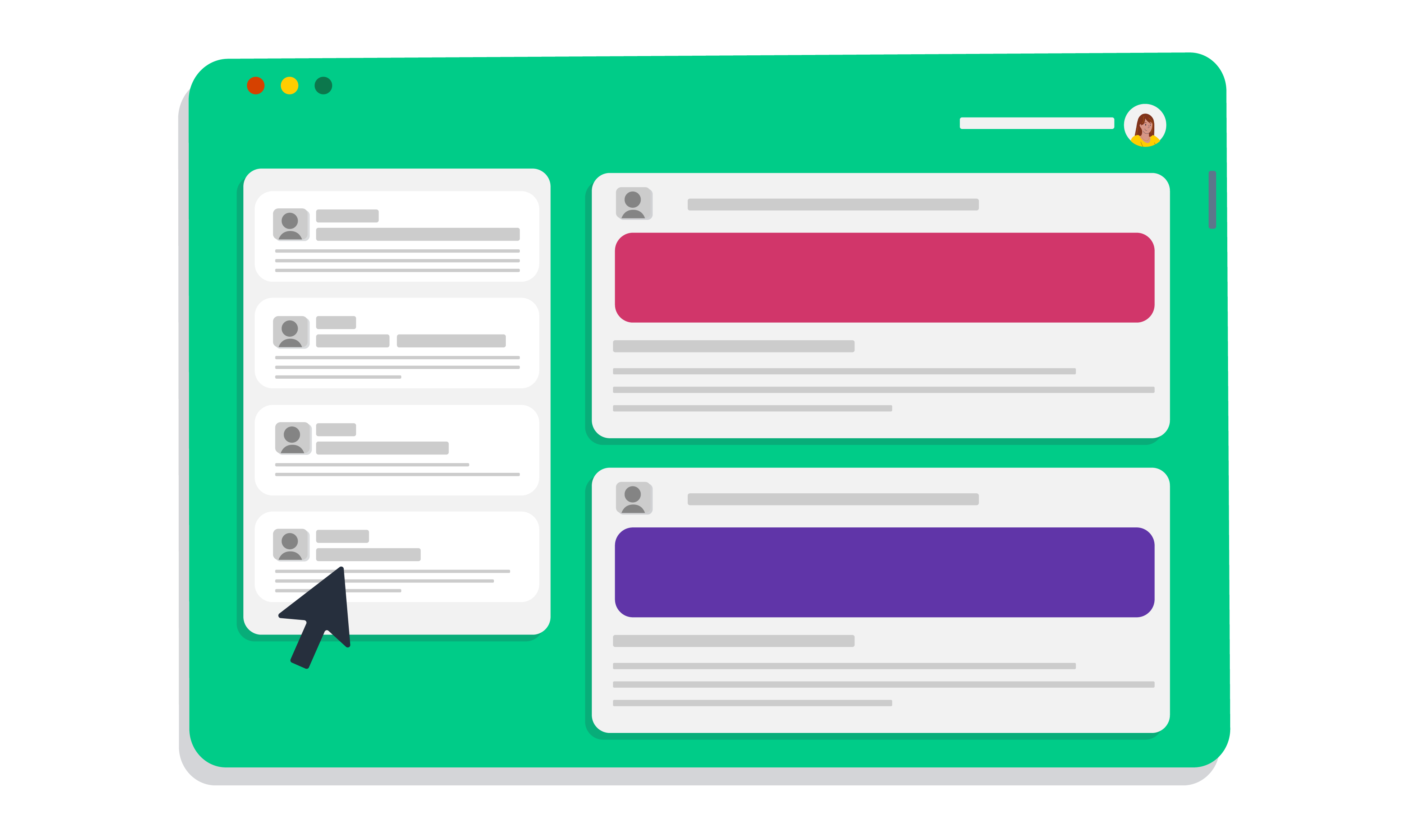 Nurturing leads and fostering long-term connections is one of the top benefits of having a virtual trade show platform that is available all year round. Bite-sized clips showing the most insightful or funniest quotes from live sessions can be repurposed and used for promotion and marketing during the year. If content is available on-demand, it can be a tool to keep growing a community 365 days a year. Don't forget to get the speakers' consent first!
21. Hosting a hybrid event that will increase both audience reach and ROI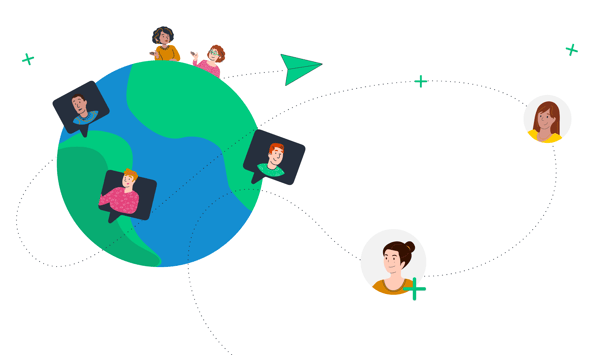 Hybrid is the best solution that increases revenue opportunities for event organizers at the moment because it maximizes audience reach and the potential for boosting ROI. At a hybrid event, you'll get the best of both worlds, so it should be your first choice of event model for the foreseeable future. A hybrid model helps you extend your event's reach in more ways than one. You open up the possibility of attendance to a much larger and more global audience when removing geographical and financial barriers. This also gives you the chance of extending your event's reach in terms of time. The virtual platform you'll undoubtedly need for a successful hybrid event can be optimized by leaving it open for networking and new content for months after the event or even all year long. You'll soon see higher ROI thanks to a wider audience being able to interact for longer. This is because being in regular contact with a community immerses them in the brand and, if done right, helps them become advocates for your events.
22. Display digital brochures to highlight creativity and attract attendee's attention
A digital brochure is essentially a product catalogue in digital form. Unlike physical brochures, digital brochures are highly optimizable for various digital mediums including the web. You can have digital brochures designed in PDF or in real-time animations to showcase the products in the right light. Moreover, digital brochures are more interactive in nature. They can be made to respond to customer touch commands and voice commands with the help of a mobile app. When customer engagement increases, the ease of selling also increases. They can be updated in real-time, are easily customizable for the target audience (whether it's for a product demo or for general use at a virtual booth). Exhibitors and vendors can flex their creative muscle when creating digital brochures that will then attract the attention of their event attendees more so than traditional physical brochures.
23. Stream videos tailored for virtual trade show audience as part of product showcase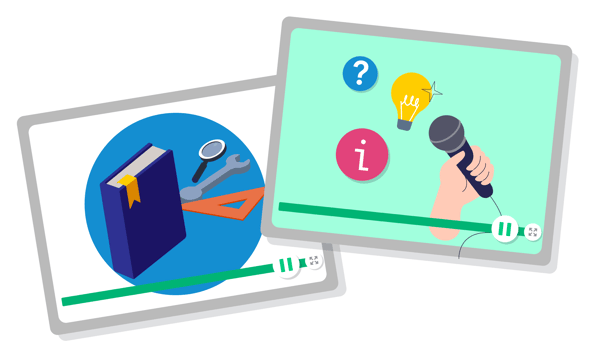 Here is another opportunity for vendors and exhibitors to demonstrate their technological and creative skill by creating and displaying videos that are optimized for their online audience. What does this mean? It means having fun and generating brand excitement. This is a great eCommerce tool that will not only generate excitement and interest in a brand, but it will also increase the brand's reach since the larger online audience will be able to view and have access to it. This branded video will be streaming to a targeted audience, which will in turn help market products online.
24. Provide special online offers only for trade show attendees
One of the benefits of virtual trade shows is the ability to offer a "show special" for trade show attendees. This encourages participants to not only visit a particular booth, but is also more likely to entice them to try a particular product out since they're getting a "special deal" that is unavailable to the general population.
25. Discount codes for attending sessions to be used for product purchases
This builds upon the previous idea, as codes can be used both during the show and as part of the follow-up with attendees. Providing discount codes that are tailored to reward attendees that have attended specific sessions can facilitate purchases and sales during the event, and also extends the connections made beyond the event as part of the post-event networking strategy.
26. Sponsored sessions that will increase business for vendors and exhibitors
According to data from over 460 virtual events, as much 60% of leads generated come directly from the sponsored sessions on the event's schedule. This demonstrates that the most direct way for a sponsor to make an impact on an event is to host sessions with virtual exhibitors that are aimed at their target audience. Whether it be a roundtable, live stream, or pre-recorded on-demand presentation, sponsors can tailor and brand any given session to meet their every need.
27. Small Q&A sessions with vendors and selected attendees for effective networking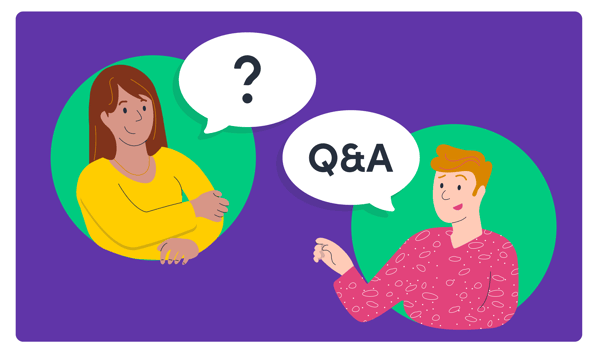 Encourage attendees to schedule a more detailed demo for their entire team, where you'll host the meeting during or after the show on your virtual event platform. The AI used on the platform will help match sponsors with attendees, making this interaction more fruitful on both sides.
28. Have a video with deep-links play during a keynote speaker or exhibitor to peak user engagement
Having a video with sponsored deep-links play at the end of the keynote for that exhibitor or as a pre-roll ad and before they get to log into the keynote. Once it has played, include a little button with a meeting link that allows attendees to book a meeting with those vendors. This way if a viewer is interested in the product or brand being shown in the video, they can use that link to directly meet with that virtual trade show vendor.
29. Sponsored push notifications that gives increased visibility to exhibitors
Choose a platform that allows you to send customizable push notifications, giving you the ability to have sponsored push notifications. Personalizing push notifications using AI that has matched attendees with premium sponsors is an ideal way to capture the attention of qualified leads whose information had been captured during the registration process. This means that push notifications can: Target relevant groups when sending notifications to (e.g.: speakers, exhibitors, etc.) or redirect the participant to a specific page when clicking on the notification (pages such as Program, Partner, Session, Homepage or any external links). When discussing your virtual trade show pricing, consider leveraging access to this targeted lead generation during talks with sponsors.
30. Sponsored emails with links to exclusive trade show offers from vendors
Email marketing is a traditional way of having sponsors connect with attendees. This is a straightforward and direct method of allowing sponsors to send targeted communications to a specific group of attendees. With the information gathered during the pre-event process, sponsored emails are the next logical step in engaging with attendees and sharing relevant content, as well as drive traffic to the virtual booth.
31. Creatively engage with leads during live chats and encourage them to visit specific booths
The live chat option in a virtual event is an ideal place to engage with attendees and draw their attention to a booth. This interactive experience facilitates networking opportunities, and also gives presenters the opportunity to directly speak to their audience. With that in mind, presenters must still be careful of how they phrase their outreach. An analysis of messages that went unaccepted shows that 64.8% of meeting or connection requests accompanied by generic sales messages went unaccepted. What this means for organizers is that they should get creative in the ways they train exhibitors to approach potential leads at virtual events.
32. Educational sessions to draw in attendees w/ sponsored follow-up Q&A
Learning from industry experts and leaders is one of the great draws of any event. Not only does an educational session provide attendees the opportunity to learn from the experience of others, but the follow-up Q&A allows for a more personalized and engaging experience between attendees and presenters. Having a sponsored Q&A gives visibility to sponsors and shows attendees that their interests in that session are aligned with the sponsor of the Q&A follow-up.
Before the Q&A begins, consider having the sponsor provide an introduction that will show how their brand aligns with the values or the knowledge that was shared during the education session. Provide links or other opportunities for attendees to learn more about the sponsors as they are providing the introduction.
33. Sponsored happy hours & meetups to get the fun going!
Creating sponsored virtual environments that facilitate networking and engagement is one of the easiest methods of recreating the spontaneous in-person networking experience. Using an AI-powered event app such as Swapcard can make this experience even better, as the information gathered by Swapcard's AI can intelligently pair attendees into sponsored virtual meet & greets or happy hour sessions that match the sponsor's target audience.
After the Event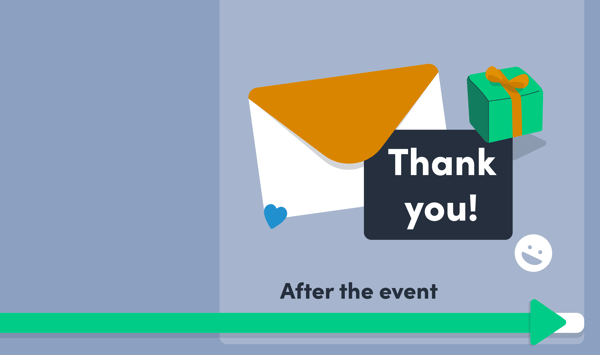 34. Personalized follow-up with trade show leads to build on energy of the event
The data shows that inbound messages and requests from attendees to exhibitors peak after a live trade show, meaning crucial business opportunities are essentially available on a silver platter once the event is over. A combined 23% of the time after a virtual trade show sees participants networking, browsing products and checking out exhibitor booths on the platform. This continues to reinforce the idea that event organizers should create year-round communities where networking opportunities remain available outside the confines of the live event. Some ideas for personalized follow-up include: sending direct messages on the app, follow-up emails thanking visitors for checking out their booth, booking calls, or sending product vouchers or discount codes after the event
35. Send follow-up gifts to attendees reminding them of the virtual trade show
One of the best ways to continue fostering connections and growing leads is to send gifts that remind attendees of the event they just experienced, which includes all the positive memories and interactions that come with that. A small token or thank you gift to qualified leads who are ranked highly using the virtual event management scoring is a great way of keeping the energy and positivity of the event going far beyond the end of the session.
36. Follow-up giveaway to reward attendees who visited sponsored booths
Having gathered the relevant stats and information on attendees, having a giveaway associated with participants that visited a sponsored booth is a creative way of continuing to foster the connections that had been established during the virtual trade show. This gamification is a simple and low-cost way to effectively keep interest in a product or brand. Data reveals that a combined 23% of the time after a virtual trade show is spent networking, browsing products and checking out exhibitor booths on the platform. This reinforces the idea of a 365-day engagement approach, alternating between peaks of content and valuable networking possibilities.
37. Connect with attendees via social media and grow social media following
Just because the virtual trade show is over doesn't mean the fun and connections have to stop! Social media is all about making connections and learning more about the leads and what a customer base is interested in. Increase that social media following and build upon that positive trade show energy!
38. Create branded trade show pages on social media with curated product lists to encourage post-event sales
Hey, remember that product you saw at the virtual event you attended but were hesitant to purchase at the time? You may have been interested in a product that for whatever reason you chose to wait on. Having a branded trade-show page that prominently showcases the products that were highlighted during the virtual trade show is an effective way of having participants find what they are looking for and follow-through on purchases that they were initially hesitant to make.
39. Virtual photo-booth at event booth to increase online visibility
Photo-booths are always popular, and with the current trend of screenshotting your online group chats also gaining in popularity, why not tie this trend into your social media strategy once the event has finished? Tagging attendees and having hashtags trending both during and after the event is a great way to increase your social media following as well as your trade show's online visibility.
40. Follow up with leads and send post-event product samples or products offers to build foundation for 365-day community
With highly qualified leads, tailored products samples and offers that are put together using the information and data gathered during the event is another way to keep the community engaged and participants enthusiastic about a brand.
Final thoughts
We've drawn from our experience and know firsthand that when you put these ideas and tips into practice at your virtual trade show, it's sure to be a success. Prior to the event going live, planners should take this opportunity to show their exhibitors and vendors the net benefits of going virtual. They can do this by providing guidance on how to best utilize the platform they will be using for their virtual trade show hosting.
Organizers should also encourage exhibitors and vendors to start the networking process early. This will provide the foundation for your event to increase its audience reach, boost networking opportunities, build on qualified leads, and foster and create a community that can be tapped into year round to maximize ROI. Follow-up outreach will also ensure that the fun and networking doesn't stop, even when the virtual trade show ends.