Can you believe that it's been almost 18 months since we first heard the dreaded phrase "pivot to virtual"? We've come so far with digital innovation in the events industry, especially when it comes to running virtual events. If we look at where we started from a big-picture approach, our industry has mastered a whole new art in a few short months - so kudos to us!
Still, let's be honest here: "Zoom fatigue'' is real and even though most event planners have done some form of virtual events over the past 18 months, they're still far from perfect. That's why we thought it would be helpful to put together a list of the biggest mistakes we've seen virtual event planners make. You can learn from these mistakes and avoid making them yourself!
1. Running your virtual event on a conference call tool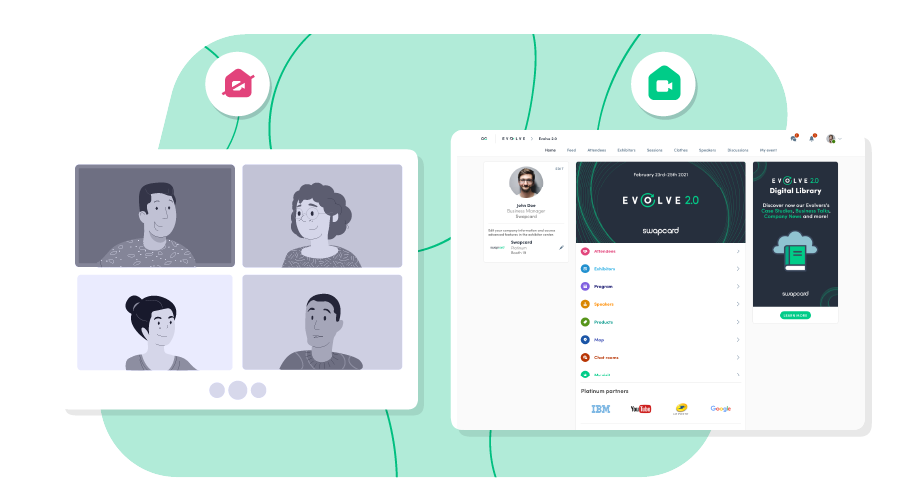 This one is pretty straightforward - if you want to run a successful virtual event you need to use a platform that's specifically designed for events. They need to be immersive experiences that help participants feel connected. An event needs a venue. Even if it's run online. So give your online audience a home in the form of a virtual event platform.
The top virtual event platforms include tools and features that have the audience's needs in mind. Swapcard's virtual platform, for example, offers many more ways for attendees to network and engage such as AI-powered matchmaking, exhibitor marketplaces, or video or audio-only roundtables.
2. Not enabling engagement features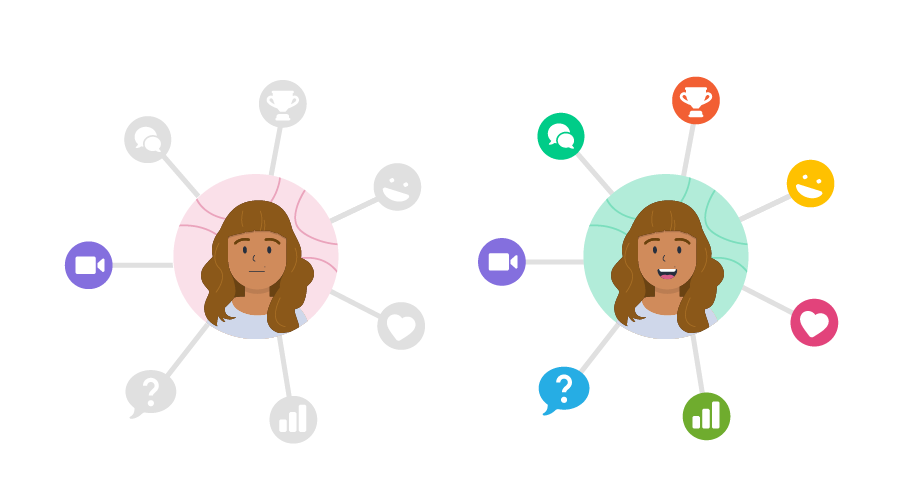 When it comes to virtual events, audience interaction is the name of the game. You don't want to see your audience get bored because there are no opportunities for them to interact and get engaged. Why, you wonder? Because they're in the comfort of their own home (or office - or even car!) That makes logging off a really easy option for attendees if they aren't feeling motivated or connected to a session.
Virtual events are a whole different beast when it comes to audience interaction, which is why you need to include engagement features such as Q&As, group chats, real-time polls and surveys, emoji reactions, word clouds, and other tools that bring the audience's opinions to the forefront of your content. The more you can get your audience to feel involved, the less likely you'll see them dropping out of sessions.
3. Leaving social media out of the equation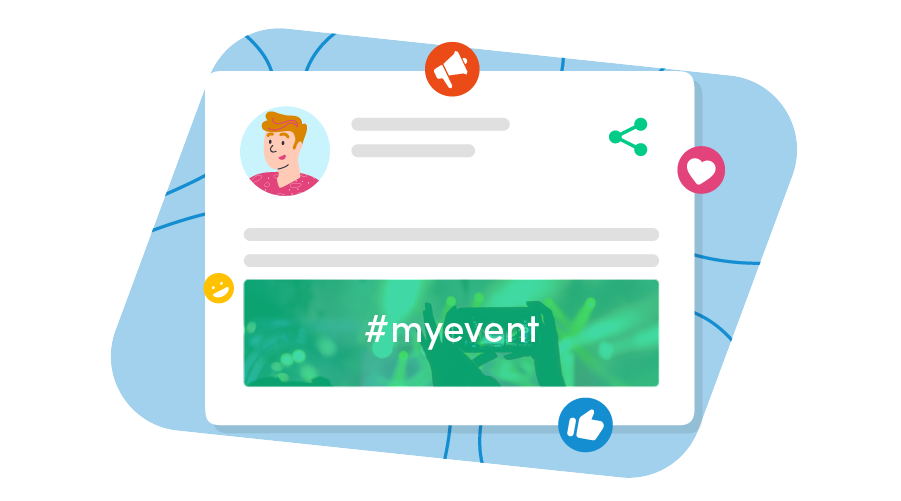 Don't ignore the power of social media, embrace it! Social media is basically free advertising and hype for your event, so make the most of it. Try using a virtual photo booth and get attendees to post selfies on social media. Use an event hashtag and encourage attendees to use it whenever they share anything associated with your event. Have competitions on social media during the event - added attention on social media creates buzz and gets you more attendees, even on the day of the event.
4. Pricing your event too high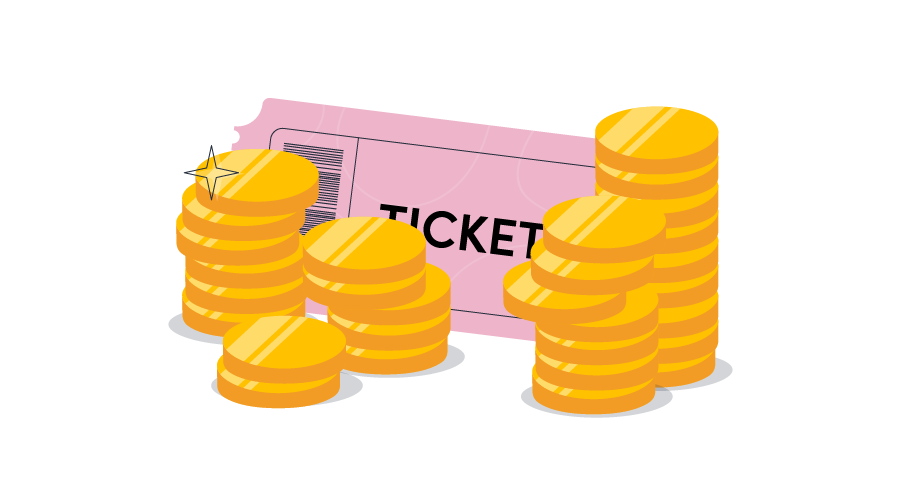 It costs money to run an event and have valuable high-quality content, which lots of people are willing to pay for. But without the fun dinners, cocktail parties, face-to-face meetings, and other "real world" encounters, you simply can't charge the same prices for entrance. Since you've cut out these costly elements, let that translate into a lower cost for your attendees. They're sure to appreciate it!
5. Opening the platform the day of the event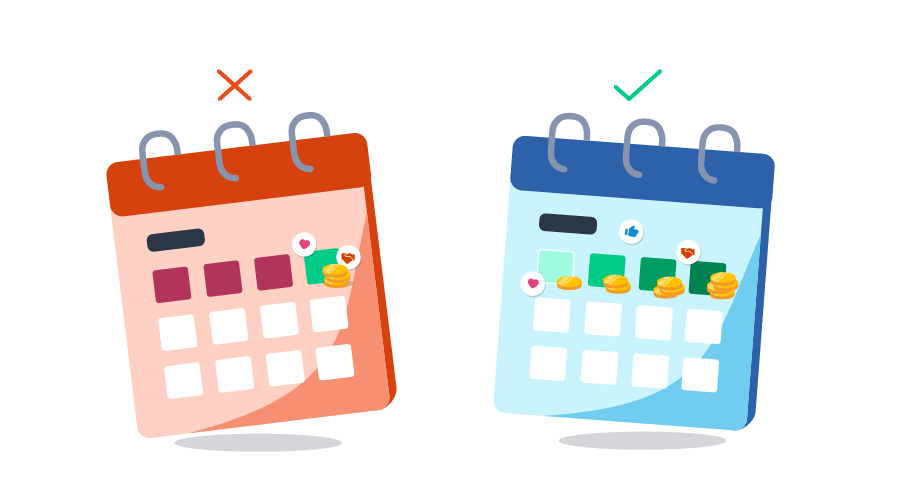 Research shows that over 95% of leads are generated in the pre-event period at a 1-day long virtual trade show, 80% of leads in a 2-day long virtual trade show, and a little over 60% during a 3-day virtual show. What does all this mean?
Event organizers should open the platform way ahead of their event day! Not only that, but they should put together an effective communication strategy that pushes exhibitors and attendees alike to use the platform in the days or weeks leading up to the event. The pre-event period is primetime for closing business.
6. Closing the platform the day after the event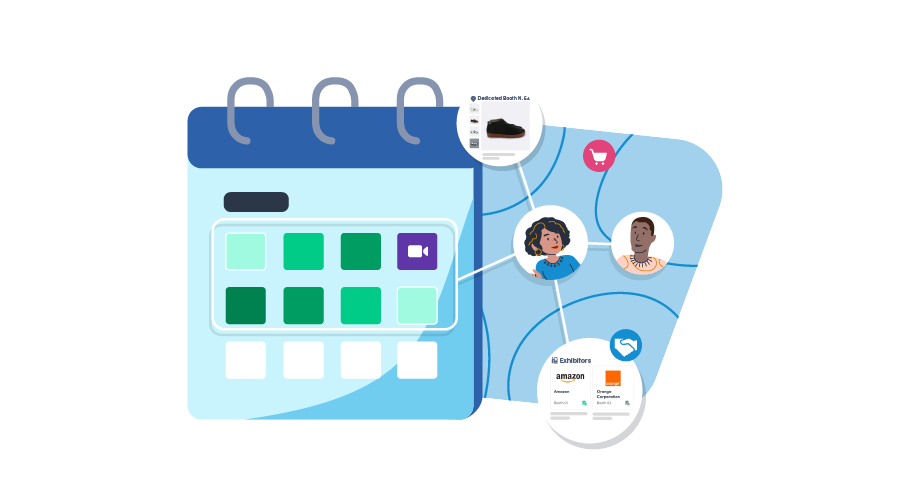 Just because the event is over, doesn't mean that networking & business opportunities are over with it! The data shows that inbound messages and requests from attendees to exhibitors peak after a live trade show. It also tells us that 23% of the time after a virtual trade show is spent networking, browsing products, and checking out exhibitor booths on the platform.
That means if you end up closing your platform the day after your event, you're missing out on crucial business opportunities that are basically falling into your lap. Big mistake!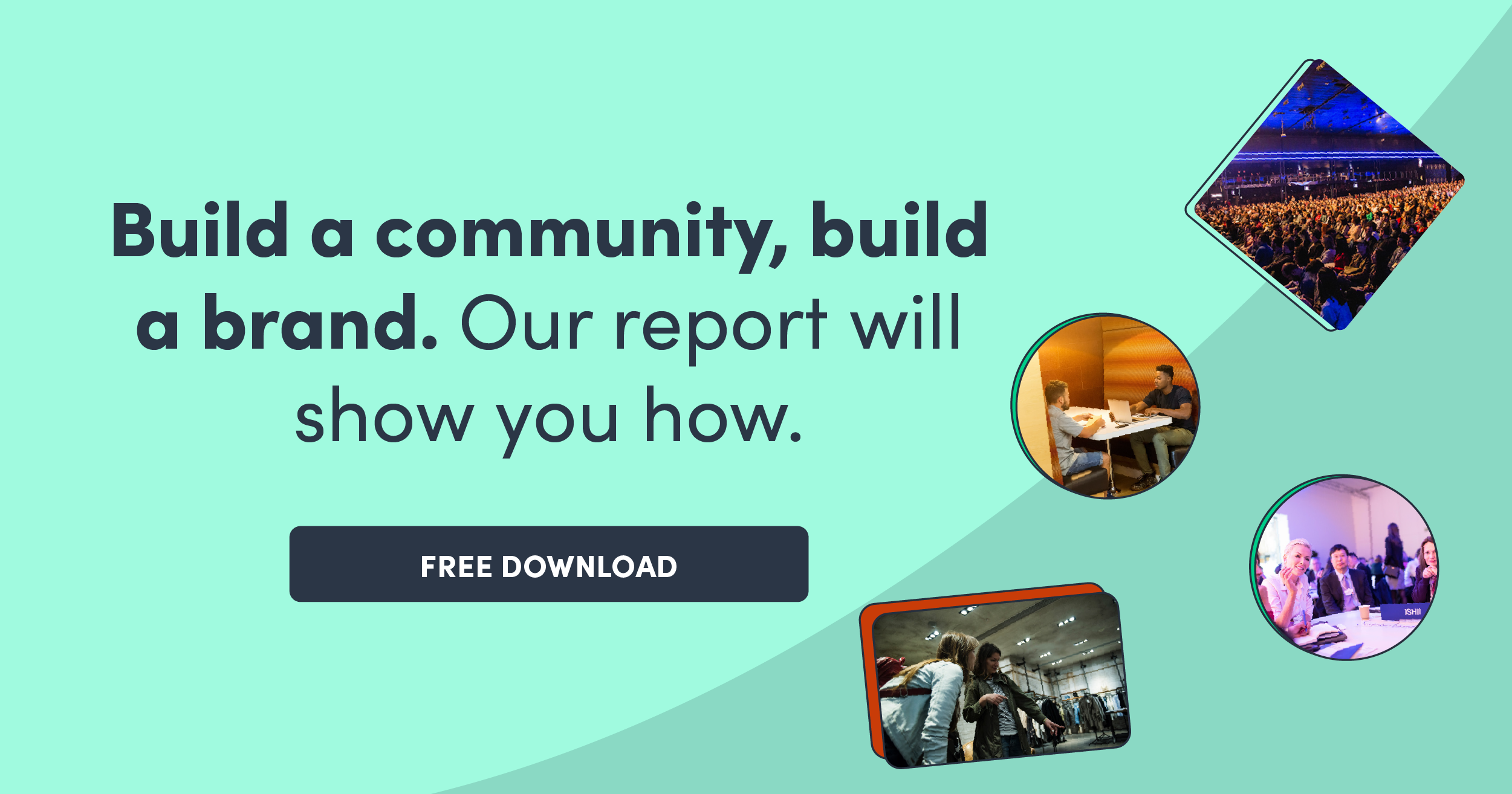 7. Not running dress rehearsals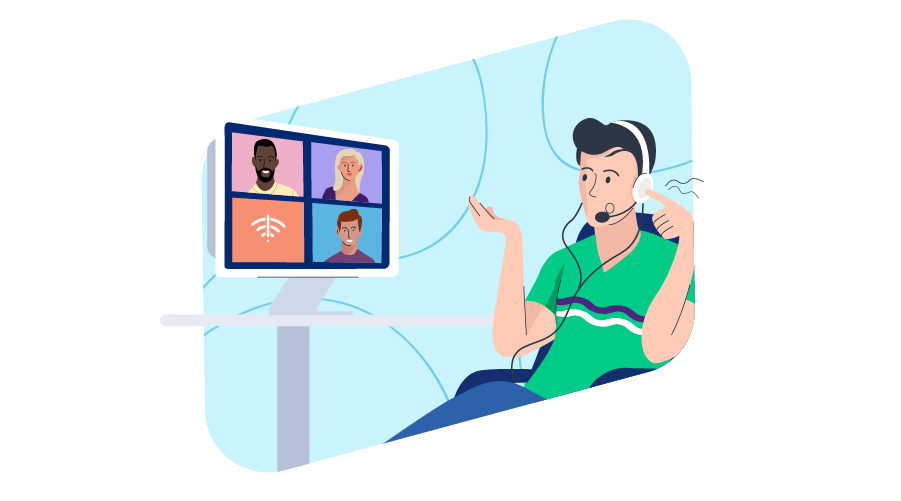 Murphy's law tells us that anything that can go wrong, will go wrong. This is definitely true when it comes to running a virtual event. Unstable connections, power outages, technical problems, server issues, equipment failure, you name it, they've all got the potential to derail a virtual session.
You've got to be prepared for every potential disruption, which is why you need to be sure you run as many dress rehearsals as you need. You'd rather have disastrous practice runs than bomb on your big day, so be sure to run through your event or sessions to make sure you're prepared for everything. It will also give you a good idea of backup options, just in case things don't go as planned.
8. Not preparing speakers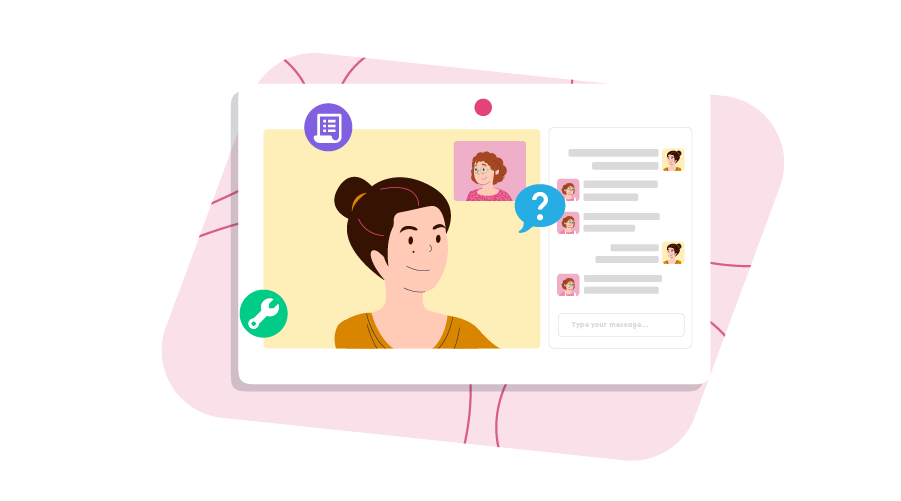 You might be familiar with all of the features and tools available on your virtual event platform, but that doesn't mean the person running the session is as prepared as you are! This is why it's really important to take the time to have 1-on-1 prep talks and run-throughs with speakers at your virtual event. Talk them through all the engagement and interaction features that are at their fingertips so that they're comfortable with the technology and know how to incorporate it into their session. This way when it's time to present, they'll basically be pros.
9. Trying to replicate an onsite experience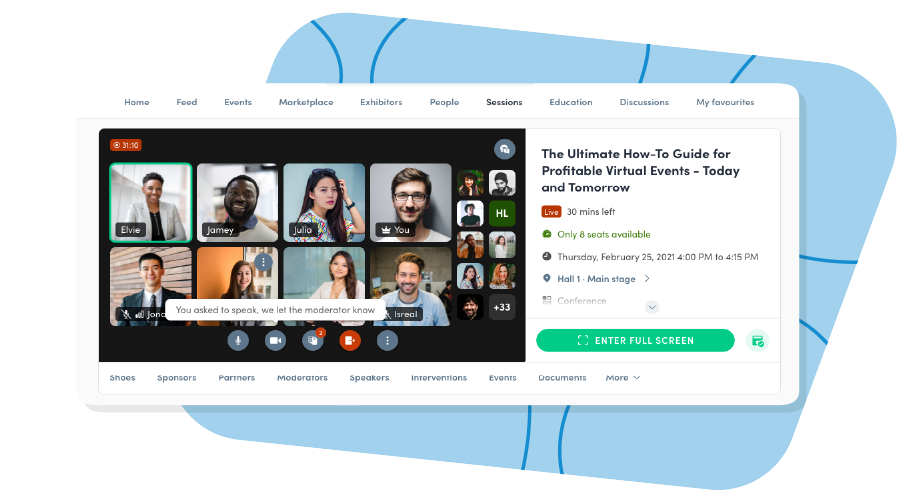 Let's face it, virtual and onsite are two very different experiences. That's not to say that one is better than the other, it just means that we need to focus on the best content that each of these experiences has to offer rather than try to force something to work. Certain content or speakers work better for live events and they don't translate into a very engaging experience for audiences at home, and that's okay!
Focus on what works for an at-home audience and try to include interactive sessions where audiences can participate and engage with speakers directly. One idea, which is offered by Swapcard, is having online roundtables where speakers can invite attendees "on stage" so they can ask their questions and interact directly with the speaker. This isn't always feasible at onsite events, but they're a hit at virtual ones!
10. Skipping out on having a host or MC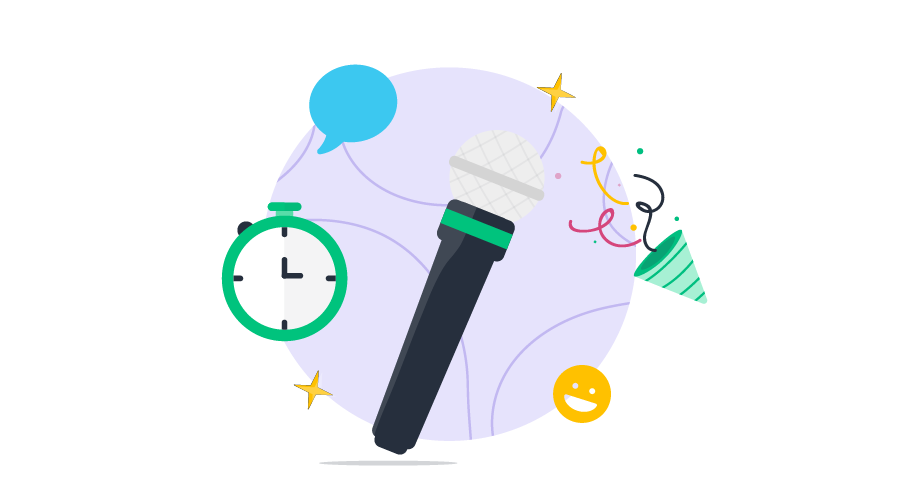 Last but not least - you might think that having a host or MC for your virtual event is an added and unnecessary expense, but that would be a mistake! You'd be surprised how much they can help your event run smoothly and on time.
Not only are they your timekeepers, making sure that everyone stays on schedule, but they also help maintain the flow of your event by providing smooth transitions between sessions as well as introducing upcoming sessions and speakers. Boredom is your enemy when it comes to virtual events, so make sure to pick an MC whose energy will keep your audience engaged and interested.
Moral of the story…
Invest in a good virtual event platform, like Swapcard, leave that platform open long before and long after the event for some killer networking opportunities, focus on audience engagement, keep it cheap and make sure your speakers and MCs are prepped and experienced!
And there you have it. The top 10 mistakes to avoid when running your next virtual event. There's been a lot of trial and error as we learn what works and what doesn't in the online world, but one thing is certain: we're only getting better at it!
Want to improve your virtual event game?