Just because "Zoom fatigue" is a thing, doesn't mean virtual events can't be a success. Some planners hit it out of the park by pushing the boundaries with creative, original ideas.
We're celebrating those event planners in our Success Story series.
Don't play it safe; be creative!
First up: the National Housing Federation (NHF), who in March of 2021, brought together attendees and exhibitors in the first-ever, networking-heavy online version of their Housing Finance Conference & Exhibition.
They exceeded expectations with an engaging, highly successful event that brought their exhibitors virtual business, and are now looking forward to more tech-centric events in the future!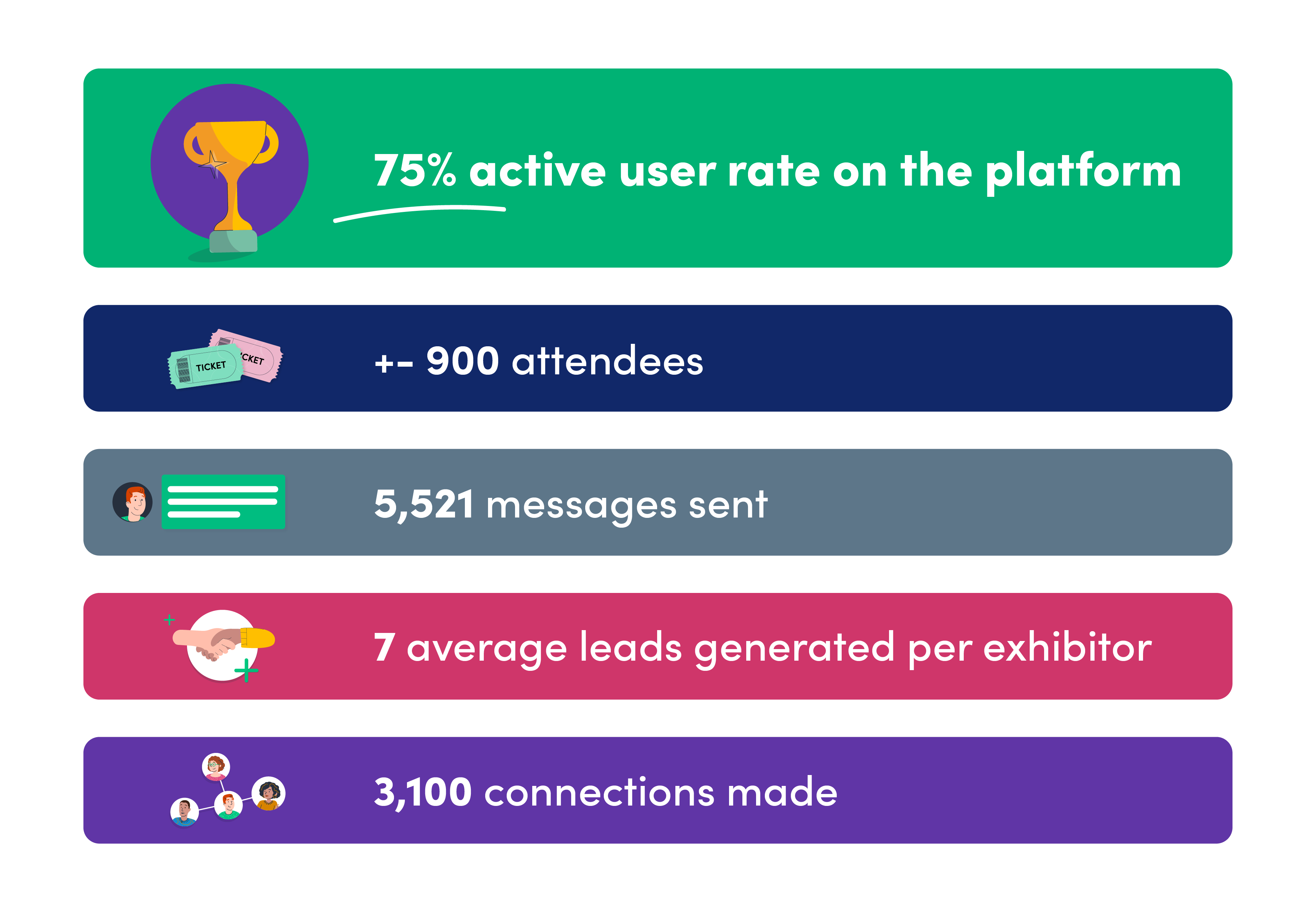 We spoke to Emma Harrison, Events Manager for the National Housing Federation, about their experience. The planning process wasn't always smooth - naturally, there were some doubts.
She mentioned some of her fears and challenges about tackling the virtual events scene.
"Our biggest fear was not living up to the high expectations of our delegates who are used to a certain standard at our in-person events. We spent a lot of time searching for the right event platform and brainstorming within the team to develop ideas for networking and formats that work in the virtual world. The biggest challenge was how we translate that engagement and interaction in the virtual world."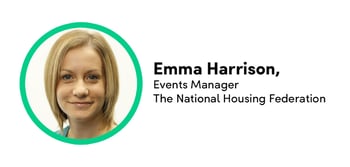 The National Housing Summit completely customized their virtual event platform, Swapcard, to incorporate fun games and creative engagement tactics. They made the most of the features offered by the platform, resulting in a super engaged audience!
"We like the clear and intuitive layout and the flexibility to make the event look on-brand for each event. It has all the features we look for in a virtual event platform including AI matchmaking, excellent exposure for sponsors, chat, polls, discussion boards and much more. You can really tailor all of these features for each event." - Emma Harrison

How did they achieve such high engagement results?
To encourage delegates to make the most of the platform and increase engagement, particularly with sponsors and exhibitors, the organizers decided to gamify networking and engagement.
For every connection made, discussion created, session registration and booth bookmarked, the NHF committed to giving 50p to a chosen charity. The campaign was called 'The more you connect, the more we donate'.
Not only did they see engagement skyrocket across all their events, but they are also donating to brilliant causes such as Crisis and Trees for Cities. Who said you can't be strategic and charitable at the same time?
They also offered prizes to the best networker and most popular questions asked, based on the most upvoted questions during sessions.
How to delight your attendees
Attendee feedback:


"I have ended the four days feeling like I have actually been to a conference which I had not really expected given it was online. The recordings were invaluable as given we are working from home it is challenging to balance with other commitments."
Top tips for planners
#1: Accompany your attendees on the platform
Emma suggests a welcome video for the home page of the platform giving clear advice and tips on making the most of the platform. Most people are visual learners, so show them exactly how to navigate and network. This saved the NHF team a lot of time!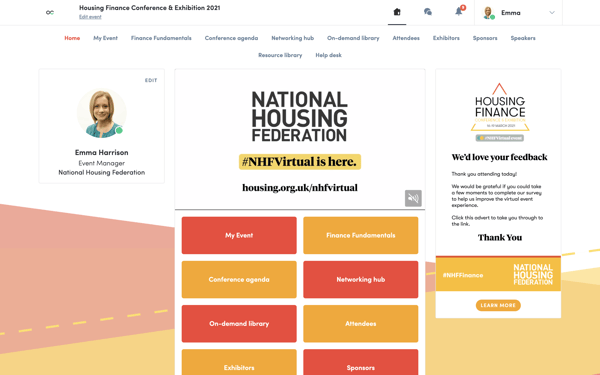 #2: A dedicated host is key
An event chair is a key figure. They guide delegates through the virtual experience and keep them engaged. It's no mean feat in the virtual world. Emma's advice is to seek a confident, knowledgeable chair and give them detailed briefings as well as lots of opportunities to feel comfortable with the tech and the slightly strange environment of chairing from their homes without an audience visible in front of them!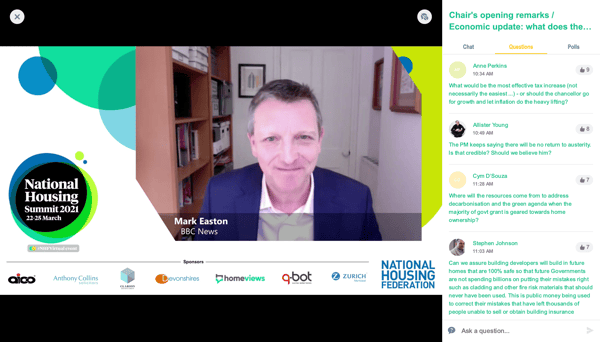 #3: Don't underestimate speaker prep!
Allowing time for tech checks with speakers and chairs. The NHF team now has a streamlined process of doing tech checks alongside the alignment calls with content producers. This wasn't always the case. But there will always be those speakers who can't make the call or some that want a double check if they are nervous about the tech. Allow time for those last-minute checks!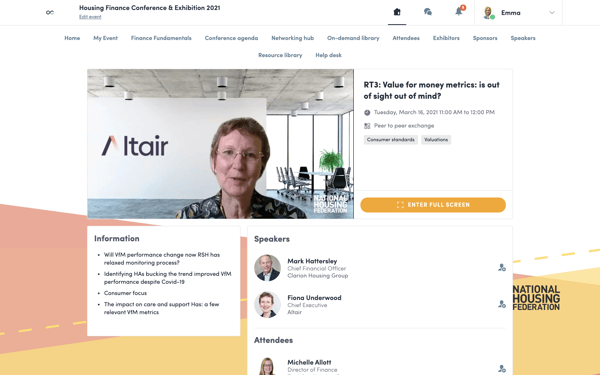 Leave breathing room in the event schedule. It works.
At every break they used the headline of 'Connect. Breathe. Explore.' and would give recommendations of how delegates can spend their time when they're not in live sessions. Connect; use the networking tools on the platform or join a coffee chat room. Breathe; take some time out to avoid virtual fatigue. The organizing team used staff pictures to give this advice to offer a human element to the event. Explore; this could be explore the exhibition, on demand library or a TED talk, for example.
NHF's Housing Finance Conference & Exhibition brought together people who know each other from a sector that's very important to the U.K. economy. The attendees had high expectations based on years of magical in-person experiences.
And they were not disappointed with the virtual edition because the organizing team focused on fun, engaging activities and used their virtual platform to its full potential.
You can, too.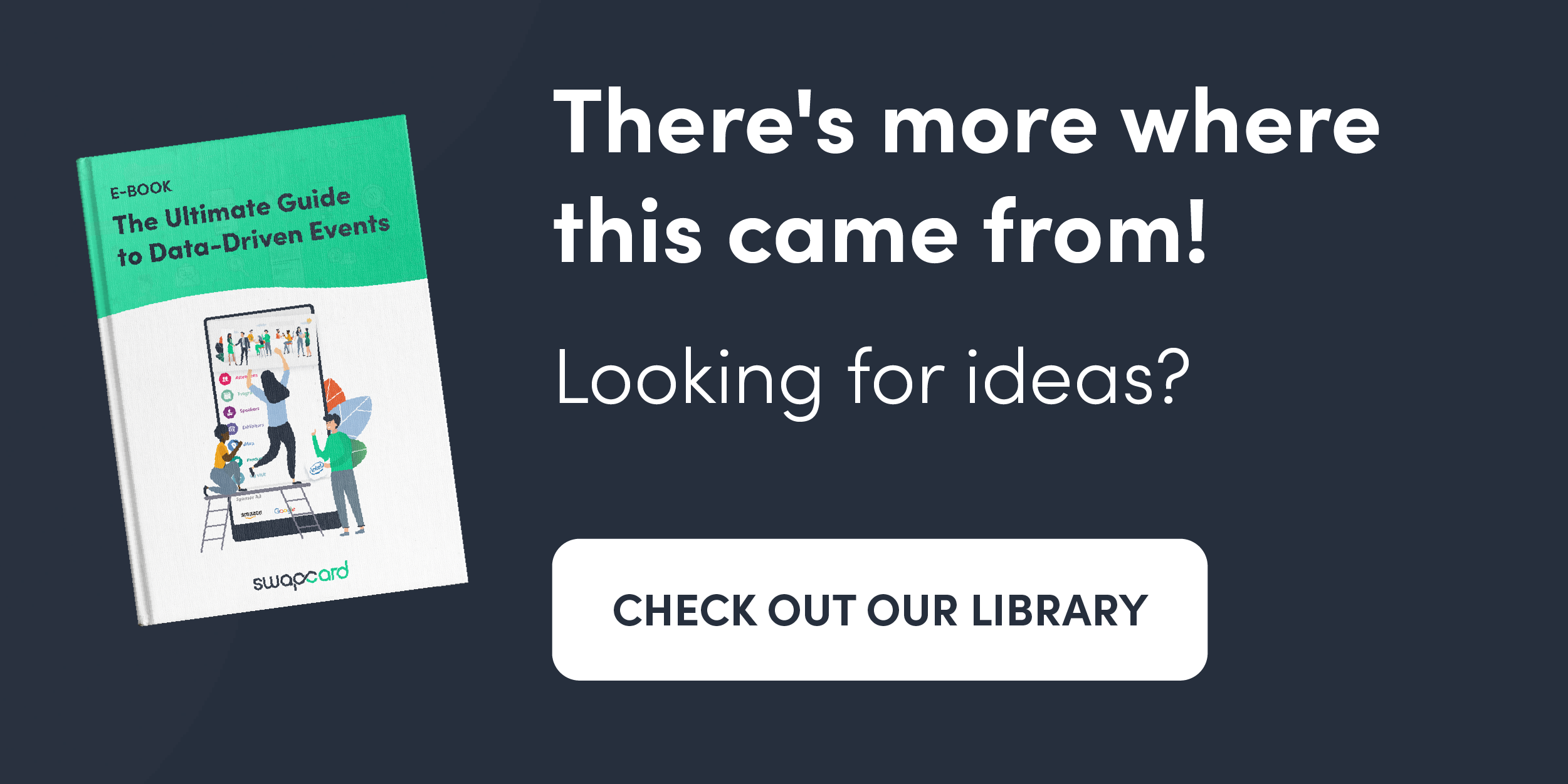 On the NHF's upcoming events:
"We're really looking forward to using the new roundtable feature as a networking tool for our events in June. To add an informal networking aspect to our events, we have coffee catch ups during breaks where delegates can drop in and chat to each other. We have been using Zoom meetings for this which has worked well, but we think having the catch ups integrated into Swapcard will encourage more delegates to take part."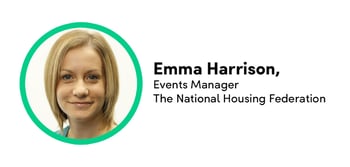 June 8th – Affordable Home Ownership; June 17th – Governance in Housing