"What attracted us to Swapcard was its strength in connection and engagement." - Scott Craighead, Vice President of Exhibitions & Events for IAEE.
We got a peek behind the curtain of Expo! Expo! 2021 with Scott Craighead, Vice President of Exhibitions & Events for IAEE. He discussed the partnership between IAEE and Swapcard; how together we built on the success of the virtual edition of Expo! Expo! in 2020 to make 2021's hybrid edition an even bigger hit! Watch the full interview below:
IAEE & Swapcard: A year-round partnership
In 2020, as pandemic restrictions were coming into play, IAEE decided to run Expo! Expo! as a fully virtual event experience in partnership with Swapcard.
Swapcard's AI-powered platform helped attendees and exhibitors alike with networking, scheduling & video meetings, and also gave relevant product and session recommendations, which bolstered the overall event experience for Expo! Expo! 2020.
Since the success of the 2020 virtual Expo! Expo!, IAEE became trailblazers by embracing the year-round community approach. They came up with the 365-day MarketHub community, which is hosted on Swapcard. As Scott tells it:
"We embarked on our partnership with Swapcard on the virtual Expo! Expo! and then into the 365-day MarketHub to connect buyers and sellers, centering on connection and engagement."
The data collected through the MarketHub helped IAEE build their 2021 hybrid edition. It was an easy experience moving from event to community and back to event, seeing as it was all run on the same platform. Attendees and exhibitors had one profile on Swapcard and could log into the different events and the community with the same profile, saving them time and stress.
The Expo! Expo! team added Swapcard's in-house registration to their 2021 hybrid edition, meaning the whole journey for virtual and in-person participants took place in one platform - a true A-Z experience. Avolio by Swapcard, the registration provider, took care of the following:
Online ticketing

Safe, contactless, COVID-friendly badge printing onsite

Access control for certain sessions, allowing only attendees who'd paid for full meeting passes to access the content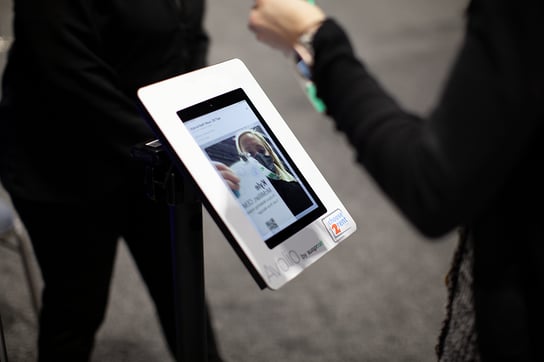 IAEE dived deep into the data, which also helped them shape their hybrid content offerings and format for Expo! Expo! 2021, which included livestreaming onsite content to the virtual audience using the Swapcard platform, committed virtual programming, and more. This helped keep both audiences engaged and feeling connected to the Expo! Expo! 2021 experience.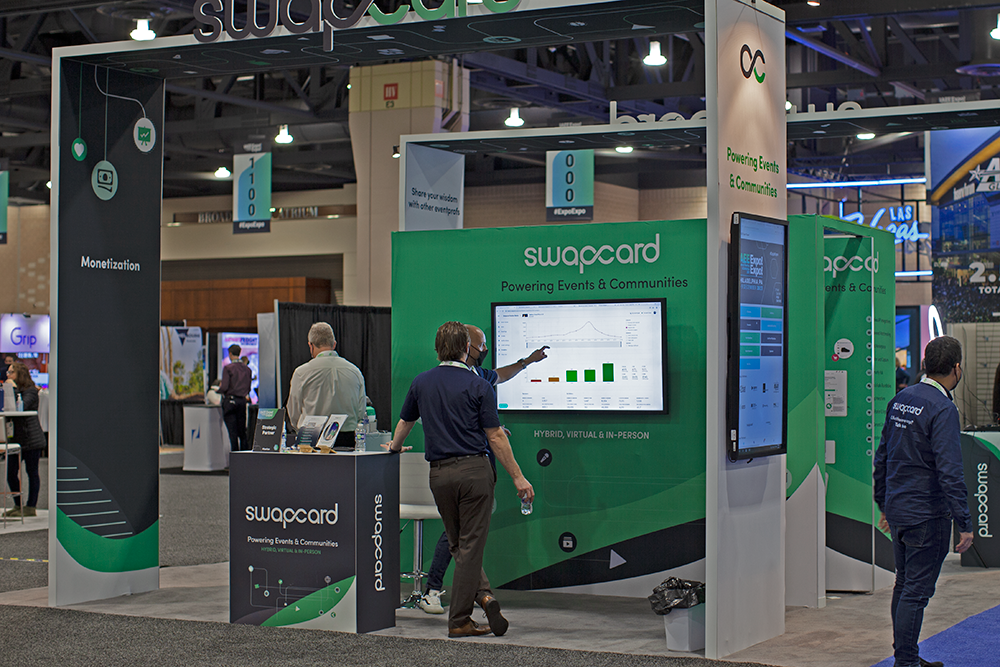 Scott shares that finally being able to get together in person after almost two years has its challenges, but it's been great running a hybrid event with an experienced all-in-one tech partner like Swapcard. Not only was registration and check-in seamless, but the mobile app also made it easier for on-site attendees to explore the floorplan, network, schedule meetings, and capture leads effortlessly.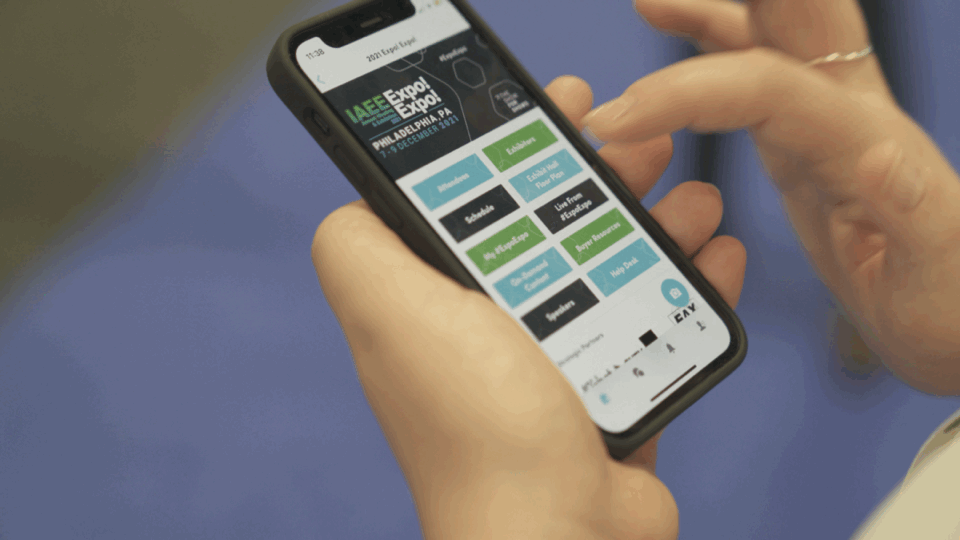 "You need a strong partner because hybrid is challenging from a staffing standpoint. Swapcard has had a team on the platform all week, checking in with us all the time, and we wouldn't have been able to manage this onsite plus everything on the virtual side without them."
So, what about 2022? Bigger and better! As Scott put it best, "Digital is here to stay, and it'll help us enhance our efforts, to connect with our audience, and connect our buyers and sellers."
Knowing they have Swapcard to support them as they continue to plan for a large-scale and more complex event next year gives Scott and the IAEE team the peace of mind to focus on delivering an even better Expo! Expo! in 2022.
IAEE trusts Swapcard with all of their event-tech needs, from registration to on-site support to a 365-day marketplace and post-event community hub. It all works together to deliver a memorable experience.
IAEE trusts Swapcard to deliver exceptional virtual and hybrid event experiences and to keep their community engaged throughout the year. We'd love to do the same for you.