Swapcard is excited to announce events industry leader Julius Solaris has joined the team as Head of Engagement.
With over 15 years of experience in event management, long standing relationships with some of the world's most respected brands and deep knowledge of the global events industry, Julius was a clear choice for the role. Prior to joining Swapcard, Julius served as founder and editor-in-chief of EventMB, the most respected resource on event technology, where he operated at the forefront of the event app revolution, integrating social media with both live and virtual event management. He's perhaps one of a lucky few to have worked with all the major event technology companies, destinations and venues, delivering high stake content campaigns to hundreds of thousands of planners.
"The event industry is going to change more in the next three years than it has within the past ten! Content will play a big part of our market evolution. We saw a high demand from the market to learn and share during our Evolve series. We are following our industry evolution, moving towards community, and think Julius is the right person to lead that project at Swapcard," said Baptiste Boulard, CEO and Co-Founder, Swapcard. "We have been following EMB closely over the last years and are very excited to have him joining our team."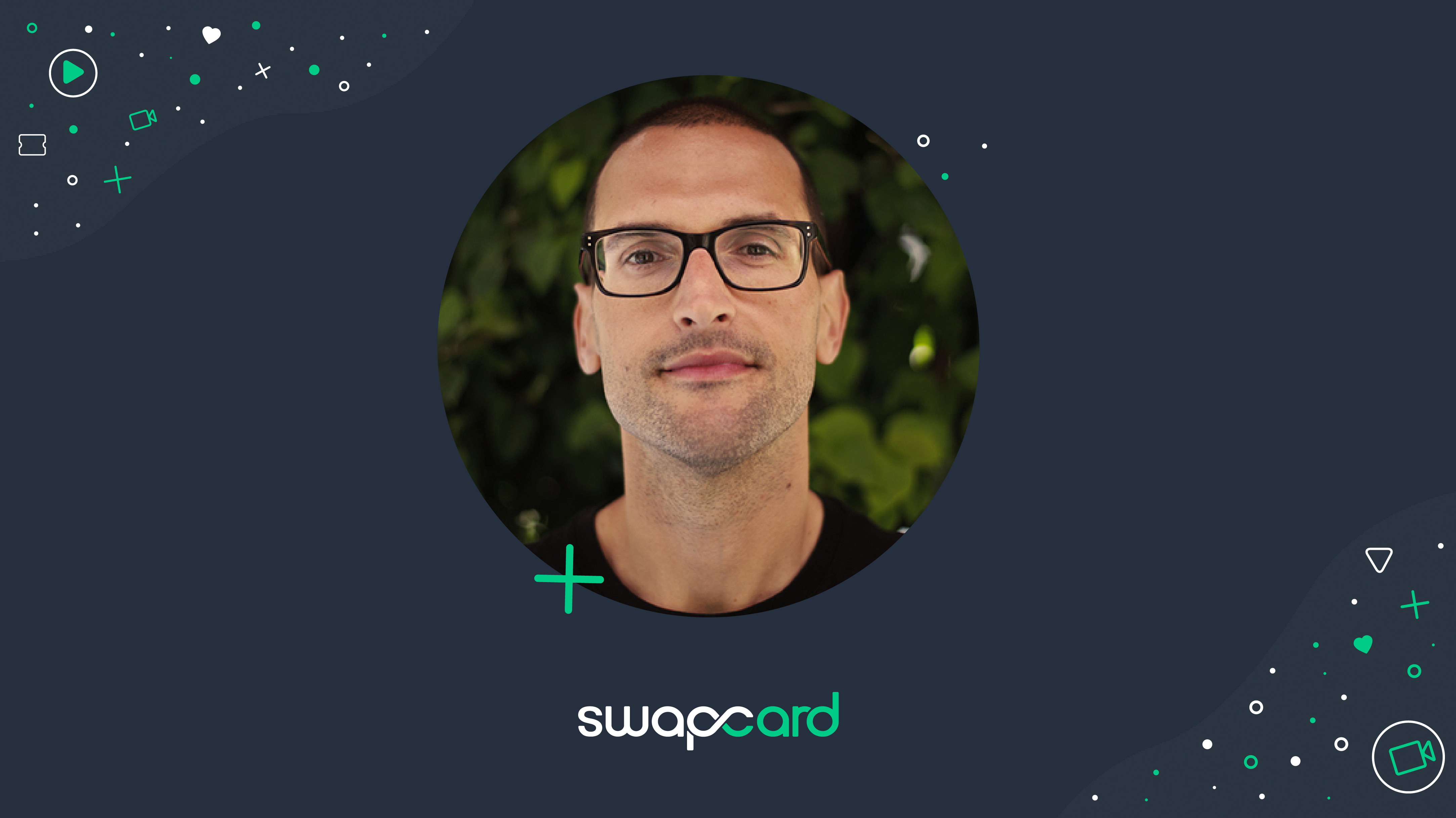 It's no secret that the past year has challenged event planners to reassess their management strategies in light of COVID-19 and reinvent themselves to embrace virtual. As Swapcard's new Head of Engagement, Julius will be responsible for leading marketing initiatives such as the popular Evolve event series, Inside Event podcast and Swapcard Academy. In turn, Swapcard will be able to offer customers and the global event professionals community tools to better navigate the challenges of virtual and hybrid events.
Julius is excited to help Swapcard deliver world-class product and practical insights, usher in a new era of change with event professionals and offer the global events community even more opportunities to connect and share their experiences.
"The next few years are going to be some of the most challenging for the event industry. Whether it is virtual or in-person, I feel that Swapcard is ready to help planners deliver incredible experiences," said Julius Solaris. "I am honored to be part of this diverse and fast growing team to be on the planner side, doing our bit to support them with opportunities for connection and learning."
While few know what the future holds for events, Julius joins Swapcard as the company continues its upwards trajectory within the virtual and hybrid events space. Just last year Swapcard's hosted over 1,500 virtual events and attracted the attention of the world's biggest event venues as they seek to provide integrated virtual events. As a result, Swapcard experienced 400% growth, acquired Avolio, secured notable industry awards and emerged as the most trusted platform for virtual and hybrid events.
Do you want to see Julius debut at Swapcard as a speaker at Evolve 2.0 from February 23rd-25th? It's free, register now!
For more information about Swapcard's virtual and hybrid events platform and the ROI we can drive for your future event be sure to learn more about our meeting and matchmaking software and exhibitor lead retrieval system and visit our event resources page.