2020 is all about innovative solutions to unprecedented problems. We've seen the events industry adapt to COVID-19, lockdown, the ban on gatherings and travel restrictions. One of the most prominent trends to come out of this crisis is hybrid events. A hybrid model consists of a traditional, in-person event with a venue, attendees and speakers or exhibitors, but also incorporates an online aspect. The two groups of audience, exhibitors and speakers interact with one another and make the most of technology to reach a larger, more global network.
Why hybrid?
Hybrid events are quickly becoming the preferred choice for future events among organizers. The numbers show that a large group of industry professionals want the best of both worlds - online and on-site. According to a recent EMB report, 61% of organizers are planning to keep their virtual audience when moving back to in-person events and the CEIR Navigating the COVID-19 Crisis Landscape study found that 41% of event organizers are planning to adopt a hybrid model and move to incorporate virtual components in their in-person events.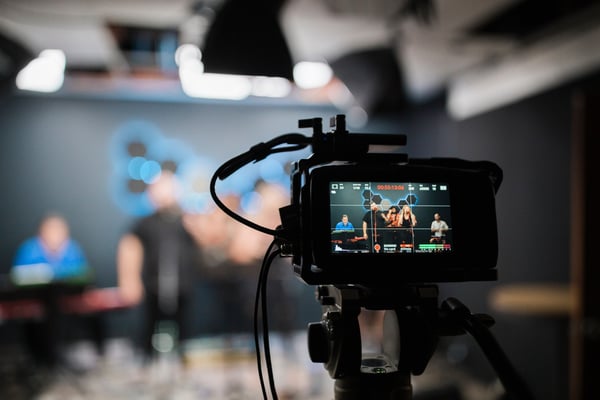 With a more complex event format come more complex design needs. Event design incorporates aspects such as the style, decor, visual identity and aesthetics of any event - it's the harmonization of all elements to optimize attendee experience. What makes hybrid event design more interesting is the different layers of elements. Organizers need to understand their audience in order to cater to both sides - those attending in person and those connecting from home or from the office.
The hybrid model's key challenges
One of the most intricate aspects of hybrid event design involves getting the two groups of people to engage. People on-site are likely to be walking around, meeting people at random, having discussions next to the coffee machine and being present at the event. Those joining from home will be in front of their event app all day, and need easy access to networking. It's important that organizers choose an event platform that makes online networking and engagement easy, attractive and fuss-free to draw physically present attendees to their mobile devices for video calls. One of the main reasons people pay to attend events is for the networking, so consider your attendees' and exhibitors' needs when choosing your networking and lead generation features.
Another challenge hybrid event organizers face is pricing. Do on-site and online attendees have different ticket prices? What about exhibitors? What's the price limit that will stop people from registering? You want to make a profit but remember, there are more than one revenue streams you can tap into - you don't have to rely solely on attendee or exhibitor entrance fees.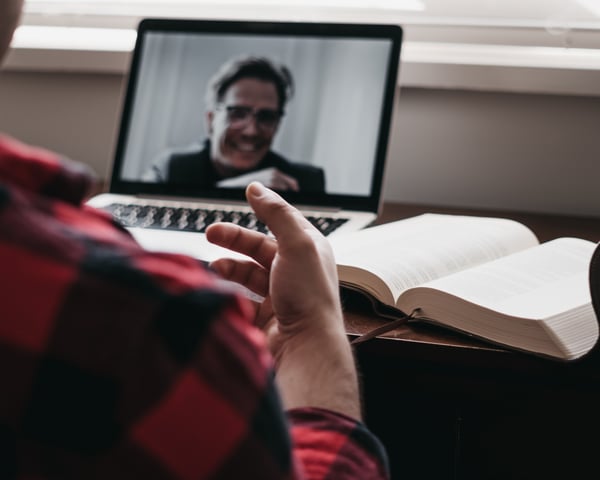 You may also be asking yourself if it's better to run the online event at the same time as the physical one. There are pros and cons to both cases. If you choose to run both events at the same time, you'll need to consider the following:
A very strong wifi signal needs to be accessible in the physical venue for attendees and exhibitors to run video calls and browse the platform
Exhibitors and attendees will most likely need to have their laptops on hand, as cellphone screens are too small to make the most of online networking
There needs to be a dedicated quiet space at the venue for people who engage in video calls and this requires a larger venue
Exhibitors will have the opportunity to connect with leads that are physically present and at home, so they will need two kinds of booths. The physical booth should meet all the traditional requirements, while the online one should have numerous sales reps assigned to different leads and video calls, product demos and virtual product tours should be available in the platform
AI-powered matchmaking is an essential feature that will save exhibitors and attendees time. With such a large, global audience it can be nearly impossible to meet the right people, so your platform design should incorporate AI to suggest the best matches for all your attendees and exhibitors.
1. Physical space
Physical attendees come to network and learn something new. Their attention levels remain high throughout the event and they are alert to the people around them. Make sure the design of the physical space is harmonized with your event's branding and look. Logos, signage, stage backdrops and screens all need to feature the event logo, name, hashtag and colour scheme. It creates a feeling of safety and belonging when the visuals are consistent.
In the wake of the COVID-19 crisis, you might need to structure your event differently to maintain hygiene standards. You could divide your content into different days, meaning fewer, targeted attendees per day, a smaller venue and higher chances of accurate networking.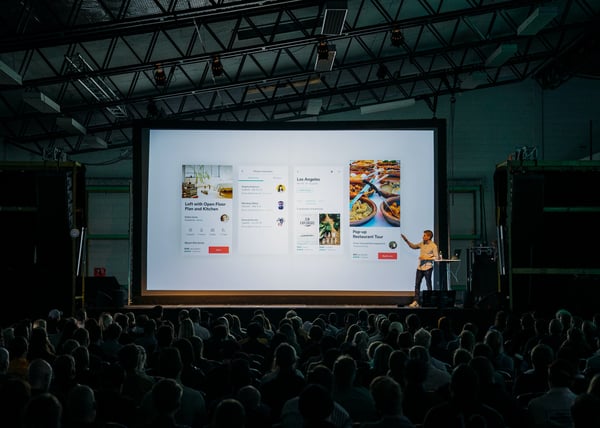 2. Online space
Designing your online space requires just as much thought and energy as your venue. This is the new part organizers are exploring, so take time to do research and make sure you get it right. The first step is choosing a platform that is customizable and that offers all the features you need for an optimal user experience. The following features are key aspects of great hybrid platform design:
Personalized agenda
Video calls for networking
Virtual tour of the venue and people
Profiles of other attendees, speakers and exhibitors
Virtual booths and marketplace for exhibitors
Wishlist and bookmark options to save exhibitor for later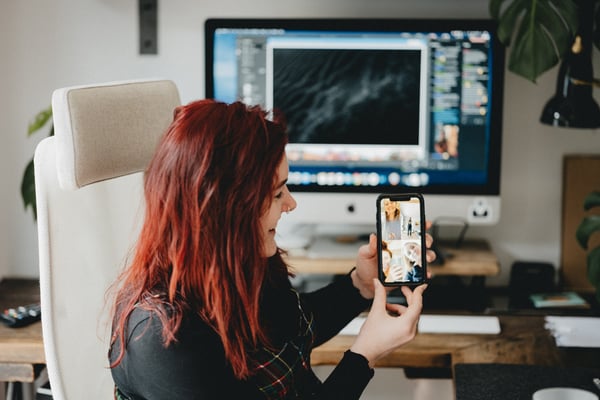 3. Design a stage for attendees near and far
When designing your stage for physical events, the most important aspects are often the branding of the event and the audiovisual component. This remains pertinent for a hybrid event, but with some added requirements.
Decor is important but should not detract from the speakers on stage. Colour, videos and images can help to keep your online audience attentive.
More than ever, during a hybrid event you need high production value. Sound quality, streaming speed, lighting are imperative to give your online and on-site audiences their money's worth. You not only want to hold their attention, but you want the virtual attendees to feel part of it, so make sure your platform offers audience response tools like live Q&A, polls and group chats.
Filming the sessions is a job for more than one camera. Attendees sitting at home want a good show, so give them one! Keep them glued to their screens with changing camera angles, showing the physical audience's reactions and capturing the essence of the in-person event.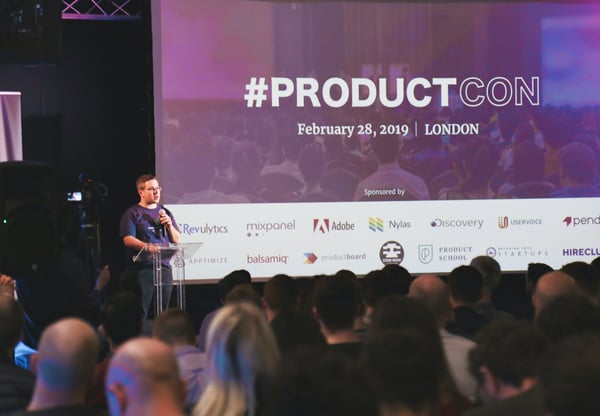 Another great tip to make your online audience feel important and seen is getting a dedicated virtual emcee, if it's within your budget. The emcee's role will be to address the virtual attendees exclusively, explain what's happening on-site, walk around and show them the venue, answer their questions and encourage them to engage on the platform.
4. Consider
regional
pop-up venues
The Hub and Spoke model is when a physical event takes place in various places. There's the main hub where the event is run and filmed. Speakers, organizers, attendees and production crew are physically present. Smaller events at various locations are organized, where attendees can come together and watch the stream of the live event. Breakout sessions could be targeted for specific regions.
It's almost like a "watch party" and is a valuable way of gathering smaller groups of people to discuss and exchange about a series of topics while easing the cost of travel and attendance to the main event. Attendees experience the feeling of a physical event without having to travel, plus they get to network with relevant people in their region.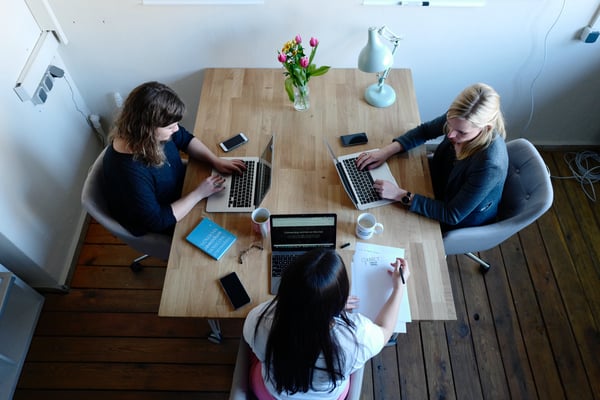 Some of the main advantages of this event format include:
Reduced environmental impact and carbon footprint
Access is given to a wider, more global audience
Attendees have a higher chance of meeting relevant people in their regions for future business deals and lead generation
5. Design serendipity
For on-site attendees, regular 15-minute breaks are crucial for their energy levels. They use this time to grab coffee, check their email or freshen up. But they also tend to bump into interesting people and have valuable chats in these informal breaks. Now you've got to get your virtual attendees in on the action. Have dedicated video calling breaks, where online and on-site attendees are encouraged to connect "face-to-face" with the help of technology. They can discuss the sessions they just watched, get chatting in the online forums and make plans to work together in the future.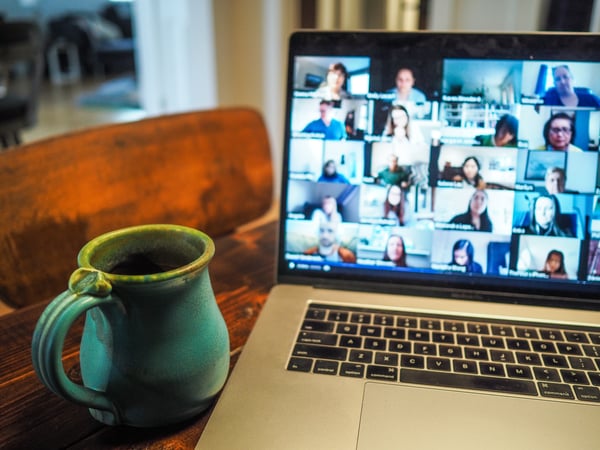 End your event with an informal networking session with a the best of both worlds - a physical and virtual photobooth where all the photos are shared at the same link, and you can provide drinks or snacks for on-site attendees.
6. Create the space for your community to engage for the rest of the year
Keep your audience members engaged before, during and after your event with an online event platform, accessible by mobile and web, that serves attendees all year long. Users of the platform will find old and new content in the form of sessions and roundtable discussions as well as media, exhibitors' marketplaces, networking opportunities, chat forums, marketing material, industry trends and news, learning opportunities and the possibility to exchange with a global community of peers.
A large proportion of attendees and exhibitors have been asking for years that event platforms remain open for longer. It allows them to continue exchanging, selling and interacting long after the event is over, or long before the next one begins. There's not always time during a 3-day event to meet everyone and do everything, so your community needs a space where they can catch up.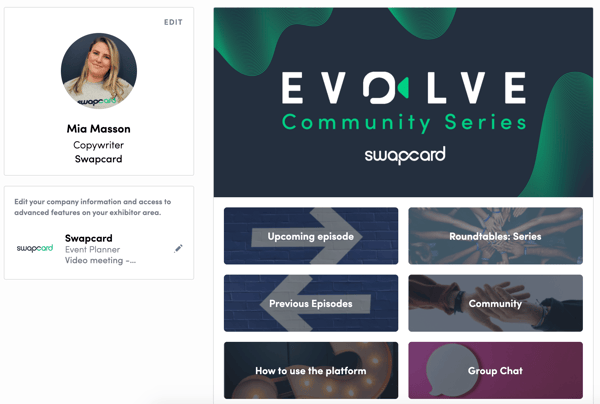 If you're interested in watching live sessions with event experts on the future of hybrid and virtual events, register for free for our online community platform, Evolve. You'll get exclusive access to new content and networking opportunities all year long.