Now that travel is opening up in many regions around the world, the eagerness to return to in-person events after almost two years apart is palpable.
80% of eventprofs plan to "produce their next in-person meeting in the first half of 2022". Although there's an excitement and buzz about in-person events returning, it's also becoming clear that audience expectations have changed since 2020.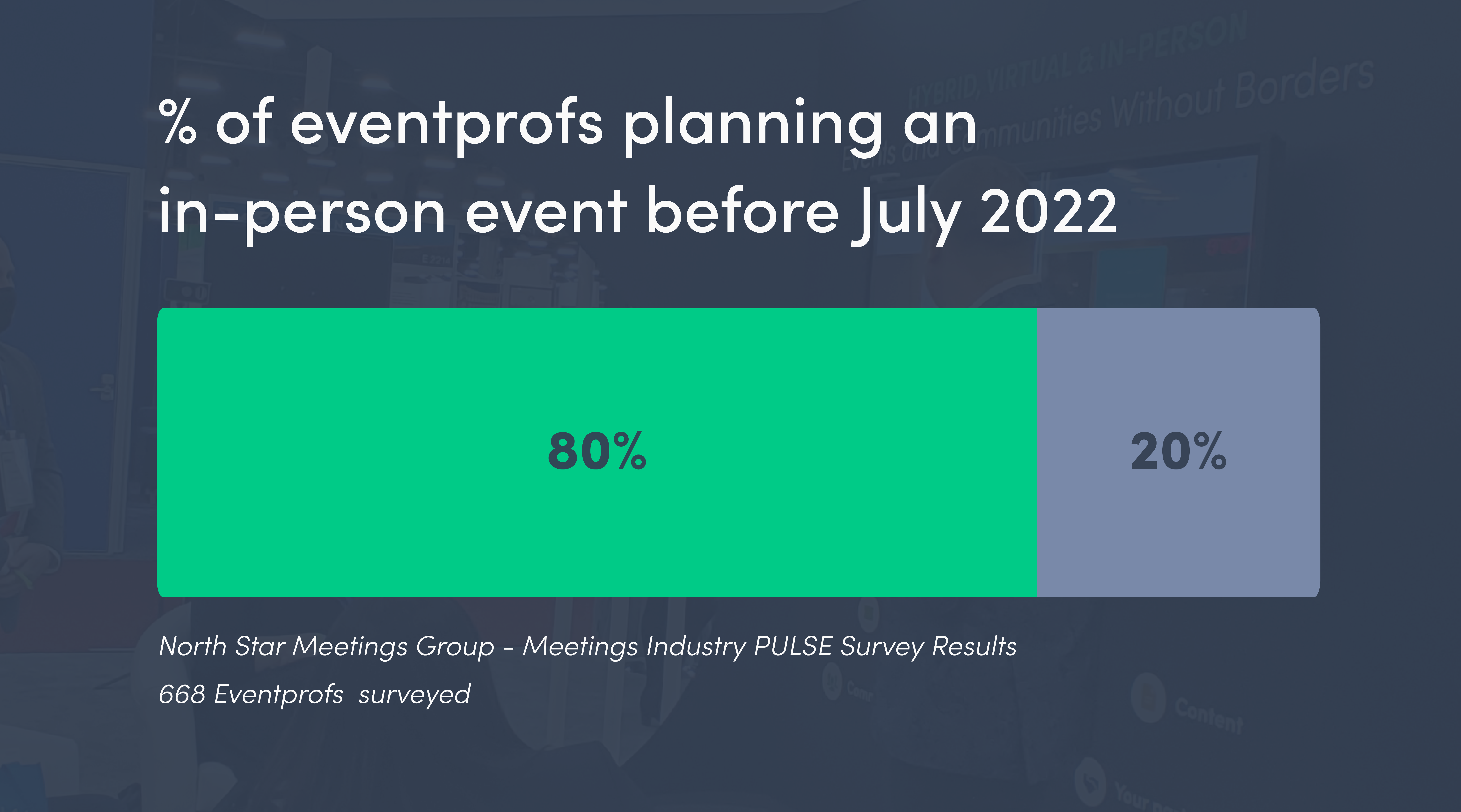 Daniel Glickman, VP of Marketing at Swapcard, shared his thoughts on how to make the most of returning to in-person events and how to drive physical attendance while still delivering a virtual experience for at-home attendees.
According to Daniel, the term "hybrid" is completely misunderstood by most event professionals. Why?
They see it as a limiting term

They see it as a "fad" or a trend, therefore not sustainable

They don't believe it encompasses the specific event design they have in mind
But hybrid events are not about the label. They're about the inclusivity you can provide your audience.
Daniel discusses how our industry has simply copied the old event format and pasted it into an online world, resulting in the surge of virtual events we saw over the past two years, but that this is the wrong tactic.
Event organizers need to start designing events for the specific medium and for their audience. A virtual event that flops didn't do so because the technology was sub-par. It's because the event wasn't designed to be engaging in a virtual world. A hybrid event that fails probably failed because it wasn't designed to bring two audiences together across time and space.
Designing an event the right way will encourage your audience to travel and attend in-person if at all possible, and deliver quality online access to those unable to travel. You can take inspiration from these 6 successful in-person events that drove physical attendance while still optimizing technology.
Enjoyed this discussion with Daniel? There are more videos to come in Swapcard's WTF is Hybrid?! series, so keep your eyes peeled!
Are you planning in-person events for 2022? Let Swapcard help you do it the right way.